Understanding of dental implant
Date: 31/05/2018
/
Author: Ms Trúc
The implant is a titanium metal base, attached to the jaw bone that replaces one or more missing teeth, forming a support for one or more dentures. In fact, dentures and support pillows are called "implants".

Dental implants for people with missing teeth

Dental implants in Nhan Tam - 5 stars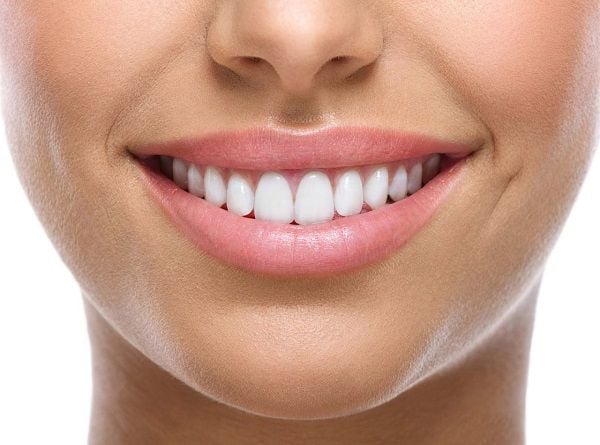 Dental implants restore aesthetic and functional teeth
Success rate of Implant teeth
Implant is a very successful and proven treatment, 90% of implants have existed for 15 years. Implant is applied in all cases of tooth loss. With only a few real teeth or lost teeth, implant implants are still used.
However, implant placement still depends on the condition of the jaw bone. Your doctor will do a check to see if the bone is fit for implant placement. If the bone is not enough or the bone quality is not as expected, it may be necessary to have a bone graft before inserting the implant.
Implant Implant is a small operation, which can be a local anesthetic for pain relief or general anesthesia. You will not feel any pain during surgery, but in the first few days after the transplant there will be some uncomfortable feeling like a simple tooth extraction.
Is there a vacant implant after Implant?
Implant bonded to the bone after being replaced. If you only replace 1, 2 or 3 teeth, your dentist will temporarily insert teeth during restoration. If you are wearing a false denture, you will continue to wear it after a period of time when the wound has healed, possibly correcting the denture.
Duration of treatment
It usually takes 3 months for the lower jaw and 6 months for the upper jaw. However, time also depends on the degree of difficulty, complexity of treatment. The doctor will give you the possible time of an operation.
Dental Implants
Cleaning around the teeth Implant is not much harder than cleaning the teeth. However, there may be areas of tooth that cause you many problems that you need to guide to solve.
When my teeth are periodontal, do I have periodontitis for Implant teeth?
If you do not take care of them as directed, the risk of periodontal disease is high. You have to keep it clean, do not smoke, you may not have a problem.
Most of the teeth on the implant only the new doctor attached or removed. However, if implant prosthesis is a denture, you can remove them for cleaning.
Your doctor will ensure that the implant is not seen when you move your lips and mouth normally.
One missing tooth must be replaced with an implant?
Not necessary if you lose a lot of teeth. Normally, if you lose all your teeth, you need 5 to 6 implants, an implant that supports two teeth. If only a few teeth are missing, then replace with 2 to 3 implants.
What if I had an accident on my face?
Both implants and dentures can be destroyed by accident like real teeth. However, if the dentures have been destroyed and the remnants of the bone are more difficult to remove than real teeth. After healing, the dentures will be replaced with the broken tooth.
What happens if the implant is not attached to the jaw bone?
This is very rare. If during healing or after a period of time, the implant fails, it can easily be removed and the wound will heal as normal. Once the jaw has healed, the implant can be replaced right away or the dentist will do the bridging.

Patient with HTH implanted in Nhan Tam Dental Clinic
Is the cost of treatment expensive?
To be honest is a bit expensive. However, in many cases the cost of treatment is only a little more than traditional practices such as dental porcelain or bridges. There are also advantages, an implant to replace a tooth avoid grinding the side teeth to make a bridge. Normal jaw can not help you eat or chew it well because it is moved or moved. But the teeth on the implant does not cause problems.
Where can I get treatment?
Implant Center Implants Nhat Tam implant and smile aesthetic design - made of porcelain aesthetic high tech without metal, orthodontic ... Specialized restoration of chewing function and beauty For loss of teeth complex due to lack of bone and severe gingivitis, including dental restoration for patients with cleft lip and palate patients with birth defects (no teeth from young to mature. ); to improve quality of life, help patients confident in communication and integration into the community.

NHAN TAM DENTAL CLINIC
Address: 803-805-807-809, 3/2 Street, Ward 7, District 10, HCMC
Hotline: 1900 56 5678
Thank you for visiting www.nhakhoanhantam.com
NEWSPAPERS TALK ABOUT NHAN TAM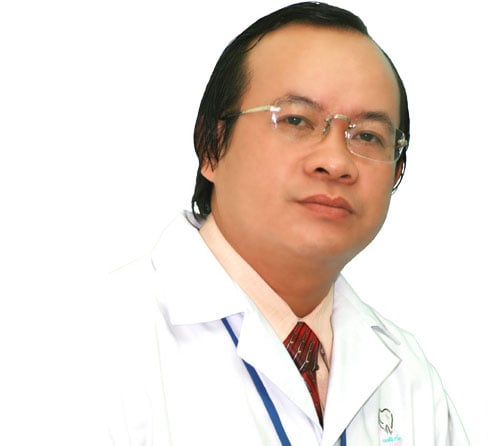 5 GOLD FACTORS br> Make the brand of Nhan Tam Dental
Consider professional ethics as the primary responsibility li>
Stay current and apply the latest dental technology li>
Experienced team of doctors and 20 years of verified clients li>
Pay attention to quality of service, ensure results li>
Customer Care & After Sales Service li>

223/5000 PLEASE COME WITH US "HEAVENLY"
803-805-807-809 3/2 Street, Ward 7, District 10, Ho Chi Minh City, Vietnam li>
Hotline: (+84) 1900 56 5678 li>
Mobile: (+84) 903 632 701 - (+84) 938 967 858 li>