Replacing all teeth with dental implants
Date: 31/05/2018
/
Author: Ms Trúc
Replacing all teeth with dental implants as one of the success of the dental implant industry. In the past, when you have lost all your teeth, you have only one choice to make a denture. But those who used to wear dentures found the inconvenience and loss of confidence when wearing it. Implant replaces all the teeth that are considered "miraculous" for those who lose all their teeth to have a denture as real teeth due to the recovery of the chewing and aesthetic functions of the implant.

Dental implants in Nhan Tam - 5 stars

Dental implants for people with missing teeth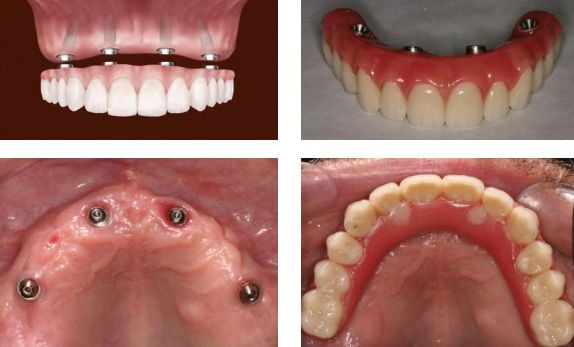 The results and methods may vary depending on the individual's condition
Dentures often cause entanglement in the mouth, chewing function is not high, reduce appetite when eating, obstacles for pronunciation, the hook can damage the real teeth, and after a while must edit or redo.
In addition, the collision between implanted dentures with perennial jaw can cause jaw damage and create tumors in the mouth.

But today, thanks to the help of Implant technology, you can restore your oral health and confidence.

There are two ways to restore the implant in case of loss of teeth: restoration and fixed restoration.
Removal usually requires only about 20% of the chewing force, but restoration on the implant restored to 80% of chewing ability for patients who lost all teeth. While the chewing force in the removable jaw often affects the gums, causing gum pain, implant dentures on the implant force chewing on the implant to help prevent bone loss.


NHAN TAM DENTAL CLINIC
Address: 801-809, 3/2 Street, Ward 7, District 10, HCMC
Hotline: 1900 56 5678
Thank you for visiting www.nhakhoanhantam.com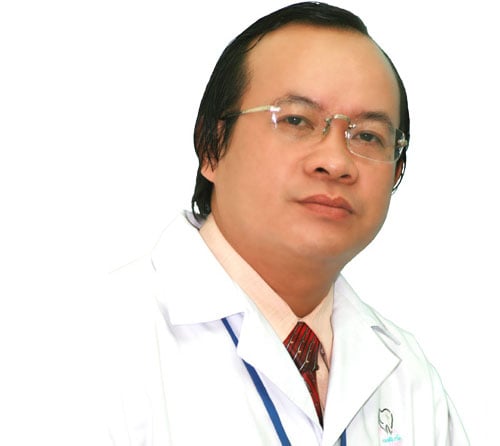 FIVE GOLDEN ELEMENTS MADE THE NHAN TAM DENTAL CLINIC BRAND
Professional ethics is the primary responsibility li>
Update and apply the latest dental technology to the treatment li>
Yearly experienced dentists team and 20 years customer's verification li>
Focus on the quality of service, ensure the results li>
The best customer care and services li>

COME WITH US TO GET YOUR HEALTHY TEETH
801-809 3/2 Street, Ward 7, District 10, Ho Chi Minh City, Vietnam li>
Hotline: 1900 56 5678 li>
Mobile: (+84) 903 632 701 - (+84) 938 967 858 li>