Why choose Nhan Tam Dental Clinic to implant placement?
Date: 31/05/2018
/
Author: Ms Trúc
Implantation is a modern dental implant technique, bringing many advantages that traditional techniques can not meet. Therefore, it is also a method of surgery that requires expertise, experience of the doctor as well as modern technology.

Dental implants in Nhan Tam - 5 stars

Dental implants are the most advanced in modern dentistry. The great advantages that implants bring to make this solution become the first choice for patients with tooth loss. So nowadays, most dentists perform this service. However, the choice of where to implant dental implants is a concern for those who intend to restore the teeth with this technology.

Where does unpainful dental implant?
The most important factors, the decision to implant successful implantation must refer to the skills, qualifications of doctors and treatment technology implementation as well as facilities of the dental center. Customers are concerned about the question of planting implant teeth where it is not painful, however, to implant implant effectively, safely, painless, you have to choose an address using modern technology to implement, At the hands of a doctor is a specialist in the field of dental implant.

Nhan Tam dental implant technology implant with ultrasound piezotome - one of the leading technology, providing optimal surgical effectiveness. Advantages of ultrasound piezotome is to help doctors implant dental pain. This is the difference between the Dental Center and other dentists, eliminating the fear of implantation that will hurt most patients.
More than 30 years ago, this ultrasound was invented for brain injury surgery. Piezotome ultrasound does not invade the nervous structures, sinus membranes, blood vessels. Neurosurgery, brain skull surgery is a surgical procedure in very sensitive areas, but piezotome ultrasound is still a good fit. Therefore, this machine is indicated in the implant surgery as well as the enlargement of the osteosarcoma, the sinus lift, the bone cutting, the bone modification and the preparation of the hole to place the implant. Leading edge implant implant experts appreciate the effect it has had, and since then, the Piezotome ultrasound has become a top choice and an important factor in implant implant technology.
Vo Van Nhan DDS.PhD uses ultrasound piezotome to bone transplant patients before implants
The effect of the piezotome ultrasound machine contributes to the successful implant success. However, the physician must be knowledgeable about the mechanism of action and use the new functions to achieve high efficiency. TS - Dr. Vo Van Nhan is a lecturer on the use of ultrasonic bone cutting machines and ultrasonic technology at universities, so this application is applied by dentists. Accurately, bring maximum efficiency. Thanks to that, implanted dental implants at Nhan Tam Dental Hospital are not painless, but patients feel comfortable, gentle during the implementation.


Implant dentist is a leading specialist
Currently, many dental centers are opened with attractive incentives, but the quality of service is not guaranteed. Learn and research to select a reputable, experienced doctor direct experience has done successfully how many implant dental implant before the "stop" to send smile - your face is what necessary.
At Nhan Tam Dental Clinic, patients implant dental implant from simple to complex, whether a implant head or implant full denture is Dr. Vo Van Nhan, a leading implant specialist in implant examination. treatment.
Vo Van Nhan DDS.PhD - Director of Nhan Tam Dental Clinic - Specialist in Implant Surgery - graduated from the University of Medicine and Pharmacy in Ho Chi Minh City in 1997. is one of the "seeds" are directly entered into the program of training Master - resident physician. In 2012, he graduated Master Implant program at UCLA University - United States.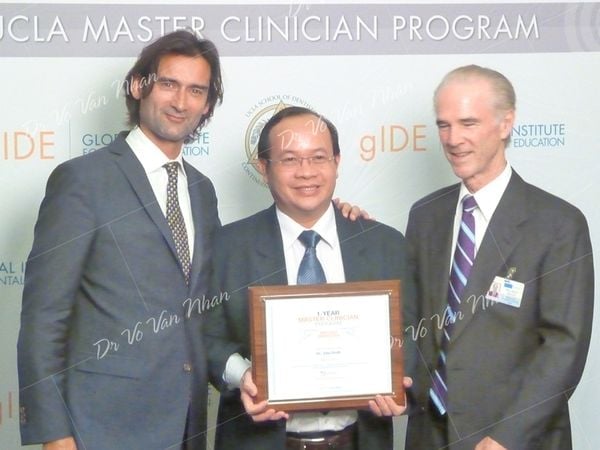 Dr. Vo Van Nhan is honored to be the first Vietnamese dentist to be invited to be a scientific reporter at the International Conference on Face and Implant Surgery held in Melbourne Australia. He was recently invited to participate in a report at the World Endodontic Surgeon's Conference with implantable implants for congenital heart disease in Hong Kong and reported on the subject of surgical removal of the nerve to implants. in Italy in 2017. He is also a member of the International Dental Implant Association and is an Implant Instructor at major universities and hospitals such as Ho Chi Minh City University of Medicine and Pharmacy, Hong Bang University, Ha Noi University of Medicine and Pharmacy. Internal, Dental Hospital - Face Ho Chi Minh City ...
Dr. Vo Van Nhan presented the scientific report at the international conference on facial and implant surgery in Australia
After 20 years of experience, Dr. Vo Van Nhan is the first doctor in Vietnam to successfully implement 2 special and rare implants in the dental implant industry. In the world, surgery involves two techniques of removing the nerve and implanting a cheek bone to implant a dental implant for a person with congenital anomalies. According to statistics, only 44 doctors have performed these complex clinical techniques.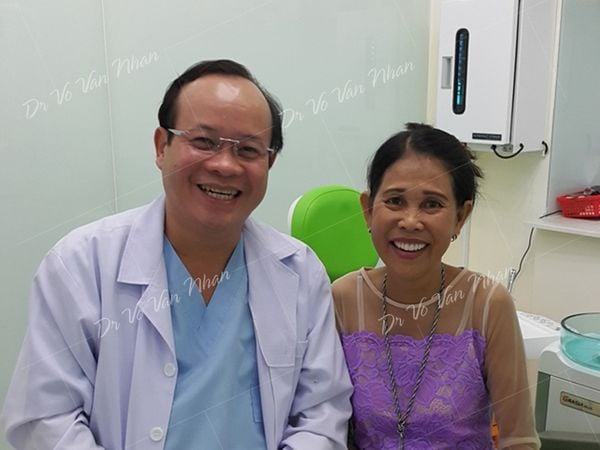 Ms. Ngoc Linh - Dr. Vo Van Nhan implant implants cheek bone to repair upper teeth
This is the first clinical surgeries in Vietnam to successfully recover for those less fortunate due to dysplasia of the epidermis resulting in the absence of congenital teeth. This success has created a breakthrough in the dental implant industry in Vietnam, on a par with countries with developed health. At the same time, it opens up the opportunity and hope for patients who have no teeth or congenital malformations, are restored to their chewing and aesthetic functions, confident in communication and have a more meaningful life.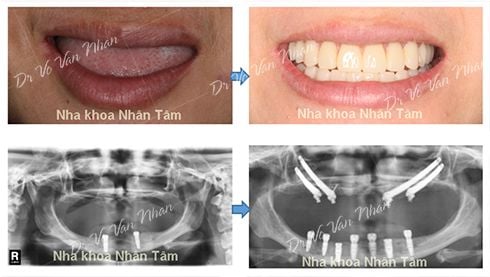 Two complicated surgical procedures for growing teeth for congenital malady
Until this moment, Dr. Vo Van Nhan has treated thousands of implant implants in the aesthetic area and to those who lost their teeth, performing dozens of nerve-displacement surgery to implant dental implants, implant surgery for cheekbones and cases of congenital malformations.


NHAN TAM DENTAL CLINIC
Address: 801-809, 3/2 Street, Ward 7, District 10, HCMC
Hotline: 1900 56 5678
Thank you for visiting www.nhakhoanhantam.com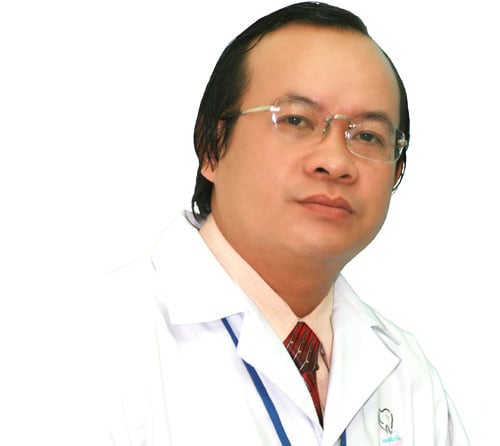 FIVE GOLDEN ELEMENTS MADE THE NHAN TAM DENTAL CLINIC BRAND
Professional ethics is the primary responsibility li>
Update and apply the latest dental technology to the treatment li>
Yearly experienced dentists team and 20 years customer's verification li>
Focus on the quality of service, ensure the results li>
The best customer care and services li>

COME WITH US TO GET YOUR HEALTHY TEETH
801-809 3/2 Street, Ward 7, District 10, Ho Chi Minh City, Vietnam li>
Hotline: 1900 56 5678 li>
Mobile: (+84) 903 632 701 - (+84) 938 967 858 li>