Conference on bone grafting and sinus elevation in dental implants
Date: 31/05/2018
/
Author: Mr Hiếu
From August 27 to 28, the conference "Bone grafting and sinus elevation in dental implants" took place at Equatorial Hotel HCMC. The conference is an exciting science forum on dental techniques and improvements in bone graft treatment and implant implants in the sinus region.

The report on congenital implantation is published in international journals

TS - Dr. Vo Van Nhan participated in the report at the Conference on Science and Training teeth jaw 5th
Ts. Dr. Vo Van Nhan and guests at the conference
Dr. Vo Van Nhan - Director of Center for Dental Implants Nhan Tam Dental Center has reported two topics that is 3-dimensional self- aligning bone in the case of severe bone disruption and Sewing the membrane of the sinus is big. Along with many other scientific papers revolving around bone reconstruction solutions from simple to complex, the conference brought to the knowledge and experience useful.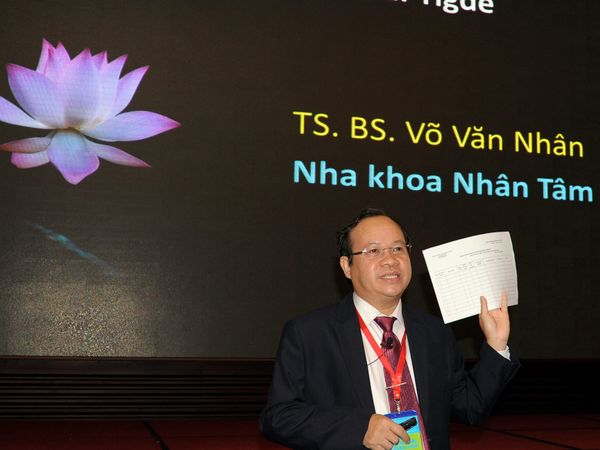 Reporter receives the gift after the conference
In particular, the conference also includes the presence of GS. TS. Jaime Lozada - currently Director of Advanced Dental Implant Education at Loma Linda University and leading Vietnamese reporters.

NHAN TAM DENTAL CLINIC
Address: 803-805-807-809, 3/2 Street, Ward 7, District 10, HCMC
Hotline: 1900 56 5678
Thank you for visiting www.nhakhoanhantam.com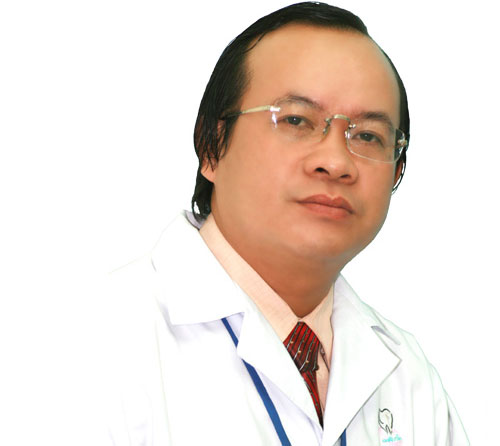 5 GOLD FACTORS br> Make the brand of Nhan Tam Dental
Consider professional ethics as the primary responsibility li>
Stay current and apply the latest dental technology li>
Experienced team of doctors and 20 years of verified clients li>
Pay attention to quality of service, ensure results li>
Customer Care & After Sales Service li>

223/5000 PLEASE COME WITH US "HEAVENLY"
801-809 3/2 Street, Ward 7, District 10, Ho Chi Minh City, Vietnam li>
Hotline: 1900 56 5678 li>
Mobile: (+84) 903 632 701 - (+84) 938 967 858 li>