TS - Dr. Vo Van Nhan participated in the report at the Conference on Science and Training teeth jaw 5th
Date: 31/05/2018
/
Author: Mr Hiếu
In 3 days (from 11 to 13-5), in Can Tho, facial teeth (RHM) Vietnam, held the 5th Conference on Continuing Education and RHM. The conference gathered 50 reports Members are professors, doctors, and specialists in the field of teeth and jaw.

Conference on bone grafting and sinus elevation in dental implants

The only Vietnamese doctor to be invited to report at the Les Printanières Dental Implant International Conference
TS - Dr. Vo Van Nhan - Director of Nhan Tam Dental Center has been invited to report a special topic, which is the modern dental implants implant. His topic has attracted the interest of the reporters as experts in the field of facial teeth as well as students. The successes that he brought contributed to confirm the development, a new breakthrough for the dental industry in Vietnam.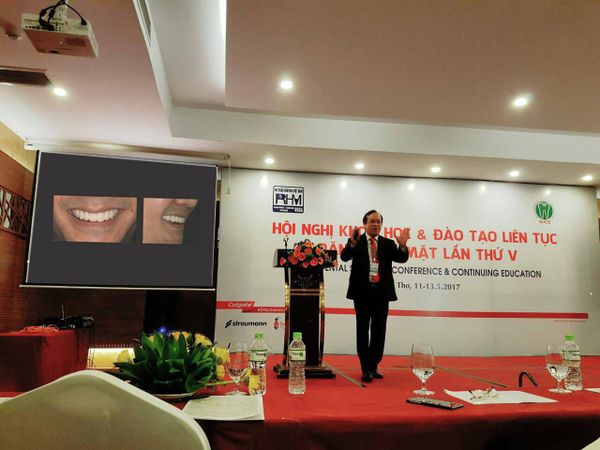 Scientific Conference and Training teeth in the 5th in Can Tho
Prof. Trinh Dinh Hai, Chairman of RHM Vietnam, Director of the Central RHM, said: "In recent years, RHM has been very successful in international integration; At the same time, it has been successful in treating patients treated in the country by applying advanced techniques in diagnosis and treatment. Even so, there are many techniques we take in front of countries in the region. At this conference, experts from many RHM establishments throughout the country will introduce, share modern and useful techniques with their colleagues. "

The conference also has a student forum with 12 reports from 5 universities, including: Hanoi Medical University; Hai Phong University of Medicine and Pharmacy; Hue Medical Academy; University of Medicine and Pharmacy in Ho Chi Minh City and Can Tho University of Medicine and Pharmacy.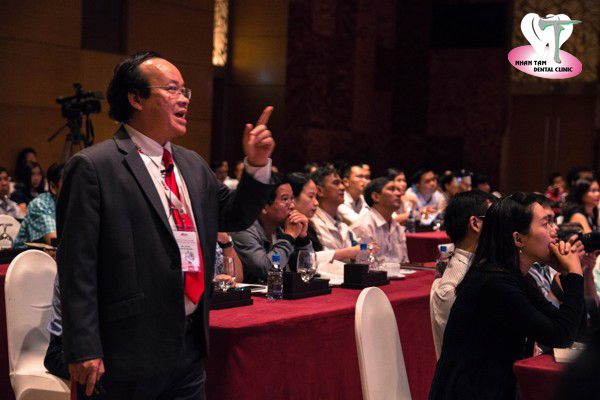 In addition to the science program, there are also dental exhibitions with 35 exhibiting dental care products; dental materials; Equipment and dental instruments are famous from the leading manufacturers in the world.

NHAN TAM DENTAL CLINIC
Address: 803-805-807-809, 3/2 Street, Ward 7, District 10, HCMC
Hotline: 1900 56 5678
Thank you for visiting www.nhakhoanhantam.com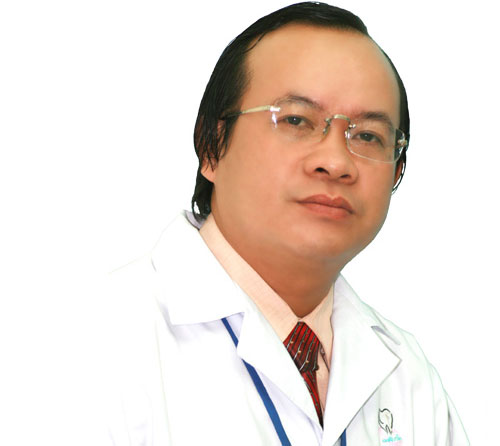 5 GOLD FACTORS br> Make the brand of Nhan Tam Dental
Consider professional ethics as the primary responsibility li>
Stay current and apply the latest dental technology li>
Experienced team of doctors and 20 years of verified clients li>
Pay attention to quality of service, ensure results li>
Customer Care & After Sales Service li>

223/5000 PLEASE COME WITH US "HEAVENLY"
801-809 3/2 Street, Ward 7, District 10, Ho Chi Minh City, Vietnam li>
Hotline: 1900 56 5678 li>
Mobile: (+84) 903 632 701 - (+84) 938 967 858 li>