Doctor Dr Vo Van Nhan - And special cases (Part 2)
Date: 31/05/2018
/
Author: Mr Bình

Doctor Dr Vo Van Nhan - And special cases (Part 2)

Doctor Dr. Vo Van Nhan - And special cases (Part 1)

New breakthrough in Implant Dentistry in Vietnam

40 years ago Mr. Luff was hit by a broken left lower jaw, lost his lower jaw, lost nine teeth. Up to now, the jaw in the face has been deformed, the voice is whispered, the dentures are becoming more and more loose, so he is very miserable in eating chewing, eating only soft foods ... the health gradually decreases, from 50 kg only 38 kg.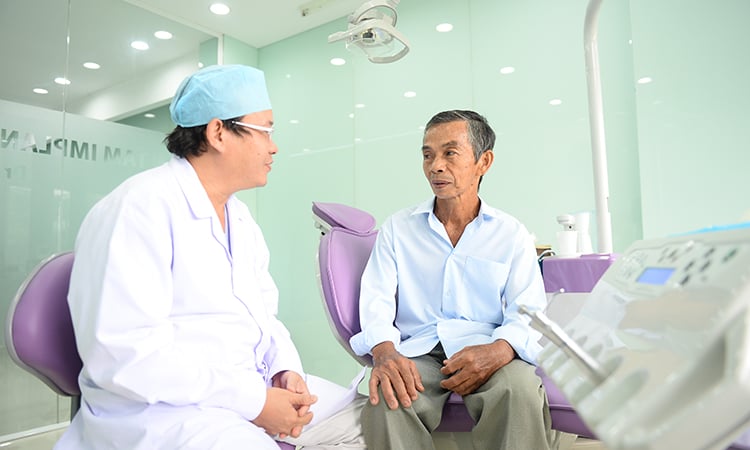 Mr Luom said: "For many years I have been very hungry but I can not eat chewing food. I always want to have normal teeth. I went to dental clinics and they said it was hard to get them back. I almost ran out of hope! "


The miracle came to me when my son found information on the internet and took me to Dentistry . After the examination, TS-Dr Vo Van Nhan said my case can still be treated but have to remove the nerve to implants implant.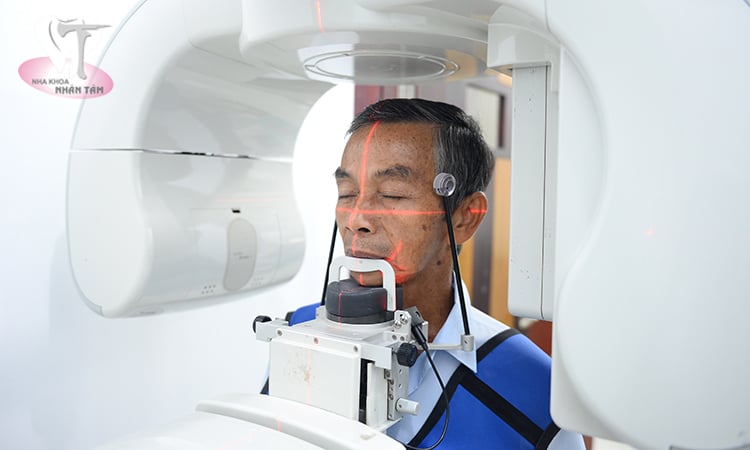 After 5 months, Dr. Van Van Nhan removed the nerve to re -implant the implant , Nguyen Van Loi patient has fully recovered and can chew hard and tough food.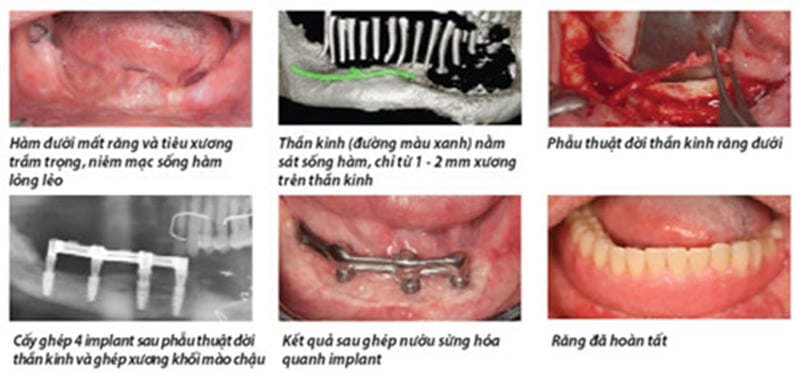 This case was reported by Dr. Vo Van Nhan at the conference on dental implants held by the HCM City Dental Implant Association on November 10, 2013. This is the first case of neurosurgery and implantation in Vietnam.

Neurosurgery is only available in a number of developed countries. At present, about 44 doctors have performed and published in scientific journals about the technique of moving the nerve to implant the implant.

This success will bring hope to those who suffer from tooth loss, especially in complex cases where conventional dental implants can not. This can also be considered as a new development of the dental implant industry in Vietnam .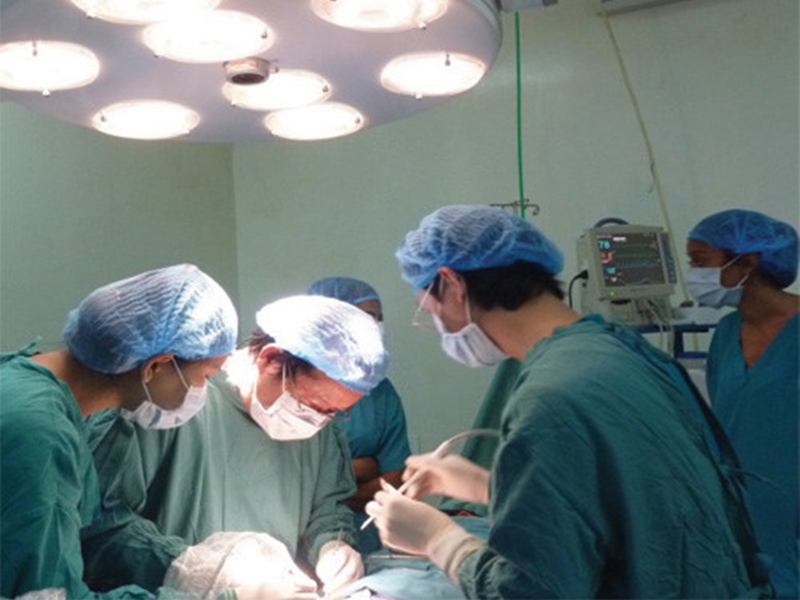 THE STRENGTH OF THE TECHNICAL AMERICANS

The greatest strength of the neurotransmitter technique is to be used in complex cases where conventional implantation and implantation solutions can not be performed. This can be considered as the last resort for tooth loss patients and severe bone loss for aesthetic and functional teeth. In addition, this technique has the advantage of limiting permanent neurological injury due to implant placement efforts when bone height is not allowed. Hence, this technique is highly applicable to patients who suffer from permanent loss of teeth and dentures in Vietnamese patients.

In addition to this technique, there are also shortcomings such as lip numbness, which is usually temporary (6 months to 1 year) but there are also a few cases that are permanent, depending on the means of use and the skill of the doctor. Therefore, this technique is only available to doctors who have good experience and skills.

NEW DEBTS IN THE IMPLANT INDUSTRY OF VIETNAM

According to Assoc. Prof. Dr. Le Van Son - Head of Department of Surgery and Imaging of Facial Dentistry Hospital in Hanoi, dental implants industry in Vietnam has been growing for about 10 years. Progress has been made, but has not left a significant mark. Neon implant surgery and implants implanted by Doctor Nhan performed a good signal for the implant dental implants in Vietnam .

"As far as I know, up to now in our country, apart from Dr. Nhan, no one has performed the same operation at the same time 4 intensive techniques including: moving the lower teeth, longitudinal, grafted gingival recesses and implant denture restoration. This is the first surgical breakthrough by the patient has been improved in terms of bone, software and especially restore the chewing function is almost normal, "said Dr. Le Van Son.

NHAN TAM DENTAL CLINIC
Address: 803-805-807-809, 3/2 Street, Ward 7, District 10, HCMC
Hotline: 1900 56 5678
Thank you for visiting www.nhakhoanhantam.com
NEWSPAPERS TALK ABOUT NHAN TAM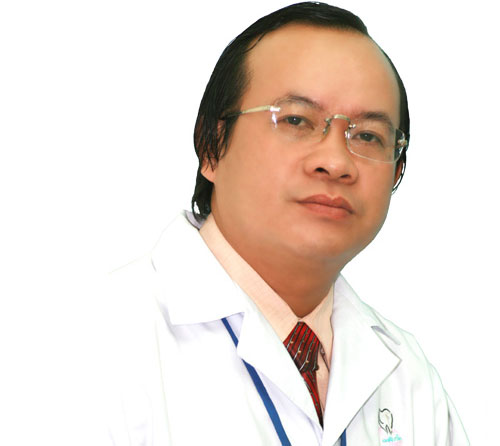 5 GOLD FACTORS br> Make the brand of Nhan Tam Dental
Consider professional ethics as the primary responsibility li>
Stay current and apply the latest dental technology li>
Experienced team of doctors and 20 years of verified clients li>
Pay attention to quality of service, ensure results li>
Customer Care & After Sales Service li>

223/5000 PLEASE COME WITH US "HEAVENLY"
803-805-807-809 3/2 Street, Ward 7, District 10, Ho Chi Minh City, Vietnam li>
Hotline: (+84) 1900 56 5678 li>
Mobile: (+84) 903 632 701 - (+84) 938 967 858 li>