FAQ: Hawley retainer
Date: 03/03/2018
/
Author: Mr Lợi
Hawley Retainer is a removable brace made from plastic and stainless steel wire.
Q: Why is a Hawley Retainer needed?
A: This type of retainer is used to keep teeth straight after the fixed brace is removed.
Q: Will my Orthodontist or Dentist provide this retainer?
A: Your Orthodontist will provide the retainer for use after the removal of your fixed brace.
Q: When will I need to wear it?
A: The retainer is normally worn full time for 3 months following the removal of your brace, then nights only after this period.
Q: How long will I need to wear it?
A: You will need to wear the retainer for at least one year following the removal of your brace. Many orthodontists now recommend wearing your retainer until all growth ceases at around 22 years of age.
Q: What will happen if I don't wear the retainer as recommended?
A: Your teeth will almost certainly move if you don't use your retainer as recommended.
Q: How do I clean my retainer?
A: You should use a toothbrush and soap. Do not use toothpaste as some products can damage the plastic of the retainer. If you are cleaning the retainer over the sink, as a precaution put water in the sink in case you drop the retainer. Proprietary cleaning agents are available.
Q: What happens if I lose or damage my retainer?
A: You will need to contact your orthodontist as soon as possible for a replacement.
Nhan Tam Dental Clinic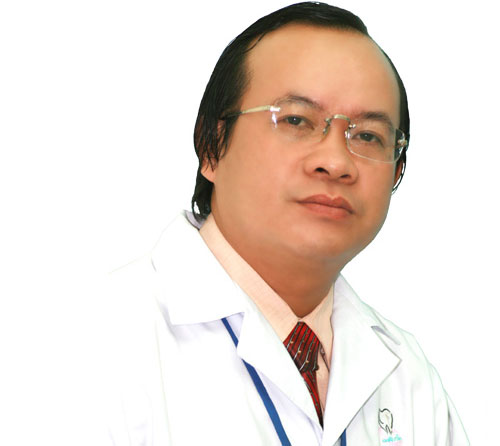 5 GOLD FACTORS br> Make the brand of Nhan Tam Dental
Consider professional ethics as the primary responsibility li>
Stay current and apply the latest dental technology li>
Experienced team of doctors and 20 years of verified clients li>
Pay attention to quality of service, ensure results li>
Customer Care & After Sales Service li>

223/5000 PLEASE COME WITH US "HEAVENLY"
801-809 3/2 Street, Ward 7, District 10, Ho Chi Minh City, Vietnam li>
Hotline: 1900 56 5678 li>
Mobile: (+84) 903 632 701 - (+84) 938 967 858 li>