Alo doctors: Ask about periodontal disease
Date: 31/05/2018
/
Author: Ms Trúc
Periodontal disease is actually a disease of the surrounding tissues. It is the main cause of tooth loss, affecting health and aesthetics. Need to understand the knowledge of periodontal disease for prevention as well as timely treatment.

What is the risk of getting tartar?

How do I cure bad breath?
1. Question: What is periodontal disease?
Answer: Periodontal disease is an infection that damages the tissue surrounding the teeth

2. Question: What is the after-effects of this disease?
Answer: If you do not treat the aftermath, most of the cases are patients who are missing teeth.
3. Question: Can the periodontal treatment be available?
Answer: Treatable, but depending on severity, early treatment at a specialist, periodontal treatment will be a positive result.
4. Question: How?
Answer: Early detection and early treatment
5. Question: What is the diagnosis of early stage disease?
Answer: At the stage called gingivitis. At this stage, the disease does not destroy the deep tissue.
6. Question: How do you know if you have gingivitis early?
Answer: When bleeding gums. This is an early and valuable clinical sign for gum disease, so check with your dentist for immediate treatment.
7. Question: Does periodontal treatment hurt?
Answer: With current treatment facilities it is not painful, has a temporary discomfort and a little teeth, but will recover normally afterwards.
8. Question: Can periodontal disease be prevented? How?
Answer: Probably. To prevent periodontal disease effectively do the following:
- Brush the teeth properly according to the instructions of the doctor after every meal on a daily basis.
Periodontal shaving (every 6 months) because tartar is a favorable factor for plaque retention (plaque buildup), accumulation of pathogenic bacteria.
9. Question: What is gingivitis if it is not treated?
Answer: Most cases of gum disease will turn to periodontitis . This is a severe stage of the disease, treatment is difficult, more expensive, more time.
10. Question: What are the symptoms of periodontitis?
Answer: This disease has the following symptoms:
- Bone fractures are destroyed (only seen on x-ray film).
- Periodontal pockets (dentist's face examined and evaluated).
- deviation (patients can self-knowledge)
- Gingival recession, root exudate (Patient can identify themselves)
11. Question: Can periodontitis be treated?
Answer: Yes, but it must be done by a specialist, the results depending on the severity of periodontitis and the patient's cooperation.


NHAN TAM DENTAL CLINIC
Address: 801-809, 3/2 Street, Ward 7, District 10, HCMC
Hotline: 1900 56 5678
Thank you for visiting www.nhakhoanhantam.com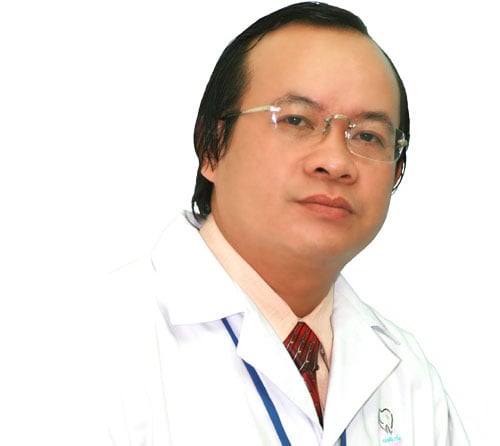 5 GOLD FACTORS br> Make the brand of Nhan Tam Dental
Consider professional ethics as the primary responsibility li>
Stay current and apply the latest dental technology li>
Experienced team of doctors and 20 years of verified clients li>
Pay attention to quality of service, ensure results li>
Customer Care & After Sales Service li>

223/5000 PLEASE COME WITH US "HEAVENLY"
801-809 3/2 Street, Ward 7, District 10, Ho Chi Minh City, Vietnam li>
Hotline: 1900 56 5678 li>
Mobile: (+84) 903 632 701 - (+84) 938 967 858 li>