How to make teeth whiter?
Date: 31/05/2018
/
Author: Mr Hiếu
Question:
Dear doctor, I am 25 years old, I often have a sense of ê tooth brushing when eating or drinking hot or cold food. Your doctor can advise you on the cause of your teeth and how to make your teeth healthy.
(Mai Linh - HCMC)

What causes toothache and treatment?

What causes root canal bleeding and how to cure it effectively?
Reply:
Hi Mai Linh, thank you for sharing with us. In case of tooth sensitivity, we will answer you as follows:
According to the World Dental Organization, 50% of the population is adults with sensitive teeth when eating hot or cold foods.
Sensitive teeth or sensitive teeth, if not taken care and timely remedies will affect the life of teeth in particular and overall health.
Causes of tooth sensitivity
There are many causes for tooth sensitivity. Among them, the abuse of acidic foods is the root cause. This substance is commonly found in soda, soft drinks that erode the enamel, stimuli such as hot, cold, sour will cause dentin and ivory pipes to come out and lead to toothache. In addition, receding gums can also expose dentin and cause sensitivity. Tooth decay is also a dangerous cause of dental stinginess. Eating too hot or too cold food, even in deep holes, when the air enters you will also feel pain.

NHAN TAM DENTAL CLINIC
Address: 801-809, 3/2 Street, Ward 7, District 10, HCMC
Hotline: 1900 56 5678
Thank you for visiting www.nhakhoanhantam.com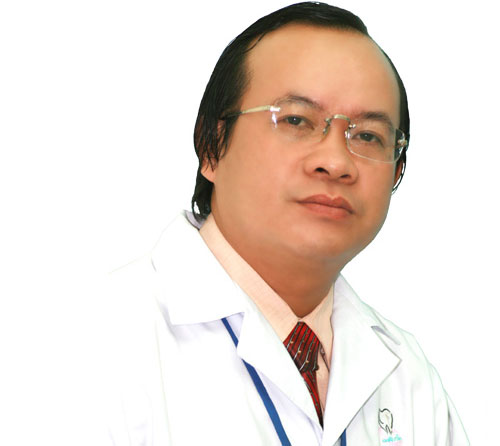 5 GOLD FACTORS br> Make the brand of Nhan Tam Dental
Consider professional ethics as the primary responsibility li>
Stay current and apply the latest dental technology li>
Experienced team of doctors and 20 years of verified clients li>
Pay attention to quality of service, ensure results li>
Customer Care & After Sales Service li>

223/5000 PLEASE COME WITH US "HEAVENLY"
801-809 3/2 Street, Ward 7, District 10, Ho Chi Minh City, Vietnam li>
Hotline: 1900 56 5678 li>
Mobile: (+84) 903 632 701 - (+84) 938 967 858 li>