Why is the bone destroyed after losing teeth?
Date: 31/05/2018
/
Author: Mr Hiếu
The jaw often needs regular stimulation to remain stable. The chewing action of the teeth on the jawbone is a factor that helps keep the bones healthy. Tooth loss is the loss of this important impact, and the process of bone loss begins.

What causes toothache and treatment?

Alo doctors: Questions about prevent cavities

The cause of the jaw bone after tooth loss
The process of bone loss after the loss of teeth is the inevitable rule, but the degree of bone disposition is depending on the locus of each person. Each person will have a physiological mechanism, not caused by external causes. The mechanism of action of the body parts is that if it does not have a regular impact it will slowly lose. The jaw is not out of the law.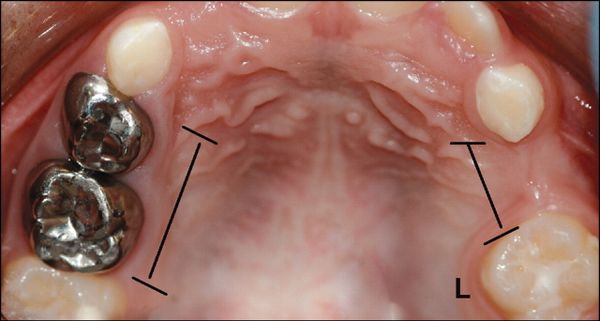 Consequences of long-term tooth loss
The results and methods may vary depending on the individual's physical condition
As soon as you lose your teeth , your jaw will have a gap at the root of the missing tooth. If you do not perform dental implants for a long time, your jawbone will disappear over time as there is no mechanical impact. This bone loss is manifested externally in the gingival recession, gingival imbalance with other sites, and atrophy of the jaw causing the face to age older, especially with loss of teeth. The body itself can not recover due to the loss of bone in the interior.
This is also the answer to the question of why bone grafts are often necessary when implanting dental implants . Many cases of missing teeth for too long without restoration, severe bone loss, jaw wave as well as nerves. At this time, implant implants must go through many stages with complex treatment procedures such as bone grafting, sinus lift, nerve displacement ... spend a lot of time and cost of treatment.
The fastest bone loss in the first 6 months can result in loss of about 60% of bone mass. After about two years without remedying this condition with dental restorations, the jaw bone loss becomes even more serious.
Indications of bone loss after tooth loss
Bone deformation can occur vertically or horizontally after missing teeth. This process occurs naturally and the space after tooth loss is also filled.
With loss of teeth in the maxillary area, the sinuses will overflow for a long time, and the width of the sinuses is increased, which is why surgeons often choose to lift the patient's sinus prior to implants.


Loss of teeth leading to bone loss is inevitable
The results and methods may vary depending on the individual's physical condition
In some cases of severe loss of teeth in the lower jaw, bone loss gradually progresses to the underlying neural tube, making it difficult to implant the implant. Many patients are required to move their nerves to implant implants. Currently in Vietnam, there have been many cases of transferring the nerve to implant dental implant. Dr - Dr. Vo Van Nhan - Director of Nhan Tam Dental Center is the first doctor in Vietnam can perform this complicated technique.
The consequences of bone loss due to tooth loss for a long time
Digestive bone function seriously affects chewing ability as well as aesthetics. Once the jaw is removed, the facial structure is no longer supported. Removal of dentures or fixed porcelain bridges can not prevent bone loss because there is no stimulation on the jaw.
Persons who have lost their teeth with dentures, removable teeth or porcelain bridges can not prevent jaw bone loss as well as tooth loss. Chewing function is not guaranteed, the denture or denture for a long time will be loose and painful, or this function is not fully exposed, correct bite with the jaw affect the chewing food as well as the digestive system.
Another implication of the jaw bone is that it makes the face go away, aging, aging prematurely, facing a very high risk of aging. For people suffering from severe bone loss, it is imperative that bone grafts be re-implanted, which is time-consuming and costly.
How to prevent, overcome the status of the jaw bone
Bone loss after tooth loss is a natural process that takes place without recovery. In order not to remove the jaw bone, the only way to grow teeth after extracting teeth. The most appropriate method to prevent bone loss is to implant the implant. Because only dental implants can restore both the crown and the crown, implant teeth will also coincide with real teeth in both shape and color, preserving the shape of the face from the beginning.
Often, after a loss of teeth for a short time, if there are economic conditions and time, you should implant the implant as soon as possible. Immediately after tooth extraction, the implant's ability to integrate into the bone is faster, minimizing invasive, without removing the gums when implants are implanted.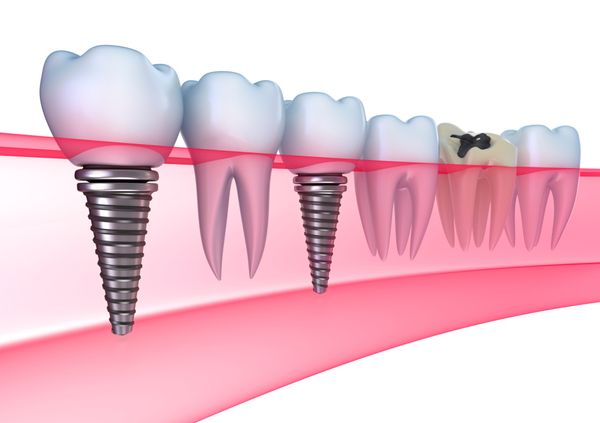 The complete implant of a dental implant helps restore true teeth, preventing bone loss
The results and methods may vary depending on the individual's physical condition
Implant teeth after implant is stable, strong, chewing equivalent to real teeth. The sooner you will be able to get rid of tooth decay, the less facial appearance you will have. Once you are aging, you will look older than you may find it difficult to restore your face, youthfulness and freshness to your face.
In some cases, if you are not eligible for Implant Implantation right after your missing teeth, you may want to wear a retractable plastic jaw for a while or look for dental surgeries with dental implant placement. Can be implanted early. Many cases of young patients have lost their teethor accidents, did not know implant implants or did not anticipate bone loss, so chose other traditional solutions. Finally, when jaw bone severity occurs, then go to dentist Nhat Tam to implant implants, the cost of bone grafting as well as implants implant as expensive, long wait time ... new Can rest complete teeth. Long distance, these patients cost a lot more than those who implant the implant from the beginning.
Nhan Tam dentistry provides knowledge about the condition of the jaw bone, causes, signs and preventive measures, hoping everyone, especially those who are missing teeth, will choose one. The best solution for oral health today and for long.

NHAN TAM DENTAL CLINIC
Address: 801-809, 3/2 Street, Ward 7, District 10, HCMC
Hotline: 1900 56 5678
Thank you for visiting www.nhakhoanhantam.com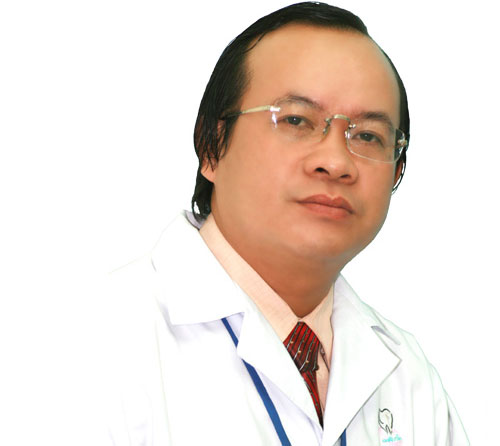 5 GOLD FACTORS br> Make the brand of Nhan Tam Dental
Consider professional ethics as the primary responsibility li>
Stay current and apply the latest dental technology li>
Experienced team of doctors and 20 years of verified clients li>
Pay attention to quality of service, ensure results li>
Customer Care & After Sales Service li>

223/5000 PLEASE COME WITH US "HEAVENLY"
801-809 3/2 Street, Ward 7, District 10, Ho Chi Minh City, Vietnam li>
Hotline: 1900 56 5678 li>
Mobile: (+84) 903 632 701 - (+84) 938 967 858 li>