Overview of periodontal disease
Date: 31/05/2018
/
Author: Ms Vân
The cause of periodontal disease: plaque is the primary cause of periodontal disease, especially Gram-negative bacteria.


Periodontal disease and systemic disease

Periodontal Disease - Dental disease
Periodontitis

The main component of plaque is bacteria. Bacteria are the primary cause of periodontal disease. Bacteria account for 90-95% of the weight of plaque. The remaining 5-10% include some host cells, organic molds and inorganic ions.

According to Dr. Vo Van Nhan, there are two basic types of plaque: plaque on the gums and plaque under the gum. Most of the plaque on the gums are aerobic and miscellaneous bacteria , while plaque under the gum contains the majority of anaerobic bacteria.

The basic types of plaque below the gums: hard tissue plaque, soft tissue plaque and debris. The plaque on the hard tissue attaches to the cement, dentine and enamel, the plaque on the soft tissue attaches to the epithelial cells and the debris is suspended between the two layers.

Plaque is the calcified plaque. The dark, brown or gray tartar is usually caused by the hardening of the plaque and inflammation, where local bleeding has occurred, the blood cells clinging to and deepening. enter the tartar, followed by hemolysis and hemoglobin / iron will tinted teeth.

The main symptoms of gingivitis are hot, red, swollen and painful. Gingivitis is not necessarily a warning sign of periodontitis. Chronic gum disease can persist for a long time without causing periodontitis. The causes of gingivitis become periodontitis can be caused by pathogens associated with bacteria and abnormal host responses.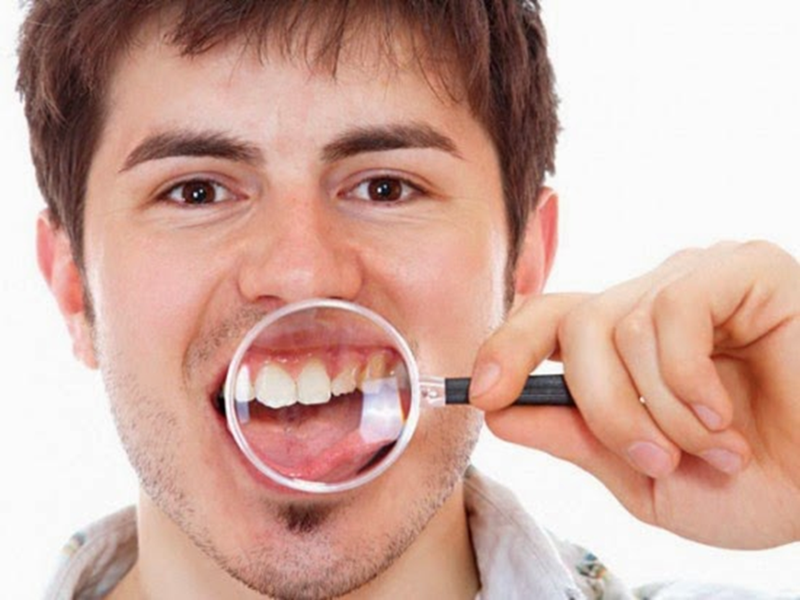 Learn about periodontitis

Periodontitis is divided into two types:

Periodontal disease around the root tip due to complications of tooth decay not treated

Chronic periodontal inflammation is a complication of chronic gingivitis.

Symptom:

Periodontal disease around the top of the tooth root: toothache, tooth abscess, tooth decay.

Periodontal inflammation : gum inflammation gingivitis red, soft, balloon, pain, bleeding, crevices in the root teeth as deep as the pain patients eat or drink cold water, hot. There may be pus at the root.

Treatment:

Periodontal disease around the root tip: drainage, cleaning and deep filling or deep tooth extraction.

Chronic periodontal inflammation: clean and proper oral hygiene, removal of plaque (shaving teeth), removal of the lining of the interstices to healthy tissue to help them stick to the teeth. come back. Fixed teeth loose with tooth splinters.

NHAN TAM DENTAL CLINIC
Address: 801-809, 3/2 Street, Ward 7, District 10, HCMC
Hotline: 1900 56 5678
Thank you for visiting www.nhakhoanhantam.com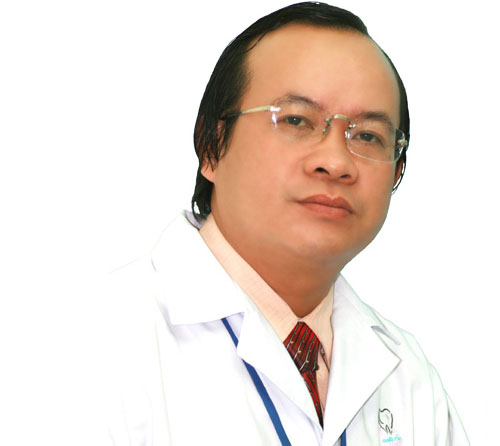 FIVE GOLDEN ELEMENTS MADE THE NHAN TAM DENTAL CLINIC BRAND
Professional ethics is the primary responsibility li>
Update and apply the latest dental technology to the treatment li>
Yearly experienced dentists team and 20 years customer's verification li>
Focus on the quality of service, ensure the results li>
The best customer care and services li>

COME WITH US TO GET YOUR HEALTHY TEETH
801-809 3/2 Street, Ward 7, District 10, Ho Chi Minh City, Vietnam li>
Hotline: 1900 56 5678 li>
Mobile: (+84) 903 632 701 - (+84) 938 967 858 li>