Dental Facilities Nhan Tam
Date: 31/05/2018
/
Author: Mr Bình
Nhan Tam Dental Center is proud to be one of the leading dentists in investing in modern equipment in a closed system, complete and synchronized with the most advanced technical features to bring. The best treatment for customers.


Dental implants in Nhan Tam - 5 stars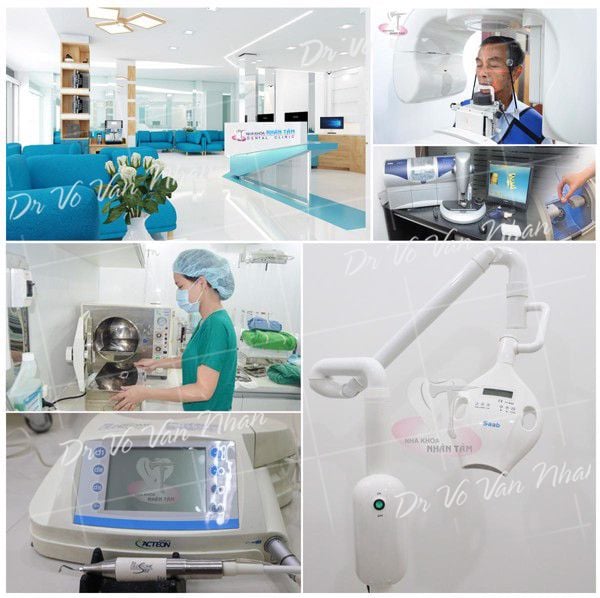 Nhan Tam Dental is proud to be one of the most modern dentists in the facility.

THE 3 - IN - 1 CT DIGITAL DENTAL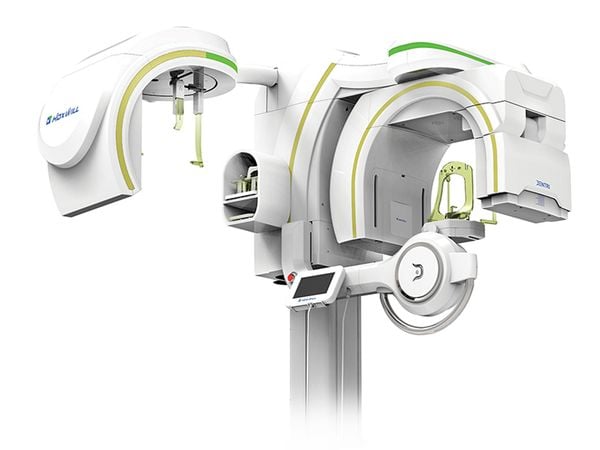 Ct Cone Beam 3D movie system
The 3-in-1 digital dental CT system includes ConeBeam CT 3D, Panorama and Cephalo, HDX Will, Korea.

ConeBeam CT 3D
Allows 3D visualization of the entire facial structure, allowing the physician to accurately identify important anatomy details in implant, orthodontic, orthodontic, and in some cases, support for complex dental treatment... to plan the best treatment for clients.

Panorama (X-ray panorama)
Through the film Panorama will be able to observe the position of teeth, teeth, underground, distinguish between unplanted teeth with teeth have the pulp. The teeth are infected or periodontal disease, the jaw nerve, sinus, dentures also show in the film Panorama.
Directly on Panorama, you can easily visualize your dental health and treatment plans.

Cephalo
X-ray Cephalo is a very important data in orthodontics. Straight skull, tilted skull and hand bones help assess, predict the growth and development of the skull (children).
Orthodontic softwares help to detect and determine the timing of early orthodontic treatment in children in order to limit tooth extraction and orthopedic surgery in case the cranial system has developed.

DIGITAL CAD/CAM

Digital CAD / CAM system in Nhan Tam
The Computer Added Design / Computer Added Manufacturing system was developed by Sirona of Germany, which is a porcelain technique with the help of computer and specialized milling machine.
Currently, for dental prosthetics, Nhan Tam Dental Clinic can be completed quickly in 12-24 hours, bringing the maximum convenience to customers, especially those who are far and away. Time only with CAD / CAM system. In addition, the system also helps to restore the teeth 100% accurate to the maximal function, the maximum thickness to help close the gums, protect the teeth absolutely. Moreover, porcelain teeth are very high, accurate in every detail with the shape, the same color as real teeth and the durability is 5 times the real teeth, not conducive to heat, not neutral in acidic environment.


LED BLEACHING SYSTEM
The teeth whitening machine used by Nhan Tam Dental Center is the world's leading safe and effective LED bleaching system.
High brightness bleachers will maximize photocatalytic molecules in the bleach to achieve the best results possible. In addition, LED light is very safe for the eyes of the patient and the doctor, helping the tooth pulp is less stimulating, sensitive.

3SHAPE 3D DIGITAL SIGNAGE SYSTEM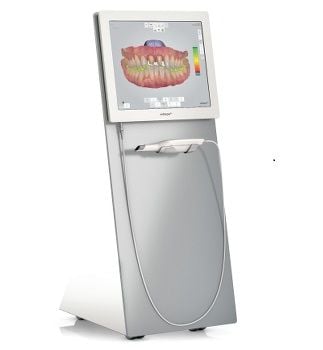 3shape 3D Digital Signage System
3Shape Scanner is a ultra-fast handheld scanner that scans directly into patient's mouth, automatically calibrates teeth and sets intuitive 3D visuals, and supports maximum physician treatment.
Nhan Tam Dental applies digital scanners for:
- Provides digital CAD / CAM treatment in porcelain prosthesis and implant.
- Invisalign orthodontic treatment (not braces).

FILM CAMERA AROUND THE TIP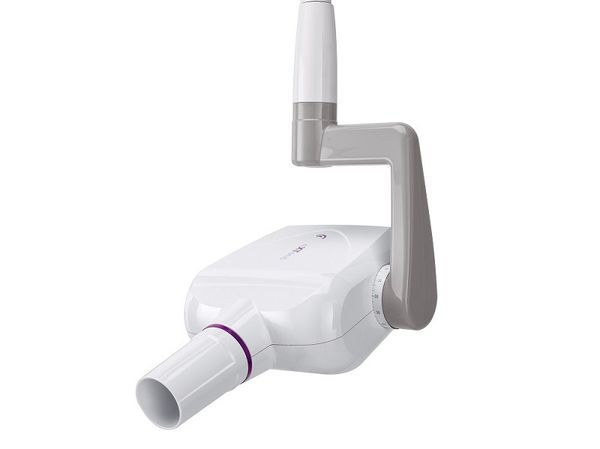 Film camera around the tip
The perineal imaging camera shows the entire tooth, from the incisors to the root of the tooth and supporting bones. Foot-prints are used to find dental problems under the gums or jaw, such as bumps, pimples, cysts, tumors, and structural changes that lead to certain diseases.

IMPLANTS CHIROPRO IMPLANTS L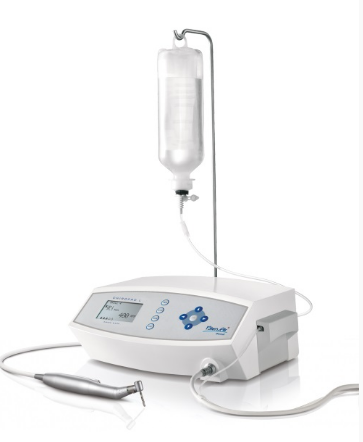 Implants Chiropro Implants L
Implants - Chiropro L comes from Switzerland with MX-LED plug with 02 lamps 38,000 Lux, which is an LED light for daylight, no heat, Pasteurize.
Nhan Tam dentistry implant machine implant modern help implant implants become quick, convenient and simple.

PIEZOTOME - A SYSTEM OF PAINLESS EXTRATION WITH ULTRASOUND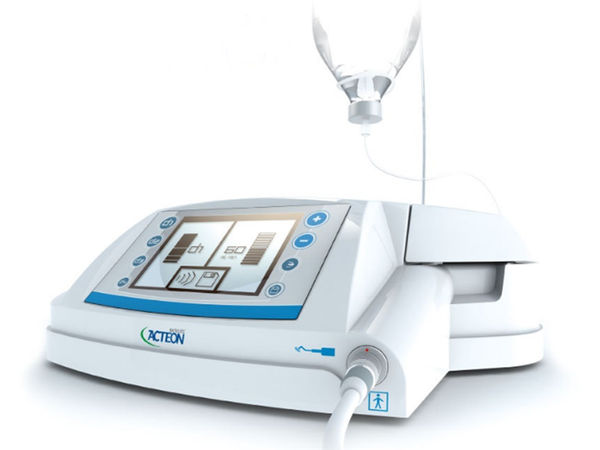 Piezotome - a system of painless extraction with ultrasound
The ultrasonic piezotome shakes flexibly with a selective frequency of 28 - 36 Khz, which acts on hard tissues, without damaging soft tissues. As a result, the tooth extraction is gentle, faster than normal tooth extraction.
Piezotome ultrasound extraction is performed quickly, with only 10-15 minutes / tooth; With cases of wisdom tooth extraction it may take a little longer, not to last as long as hours.

SPINAL LENGTH GAUGE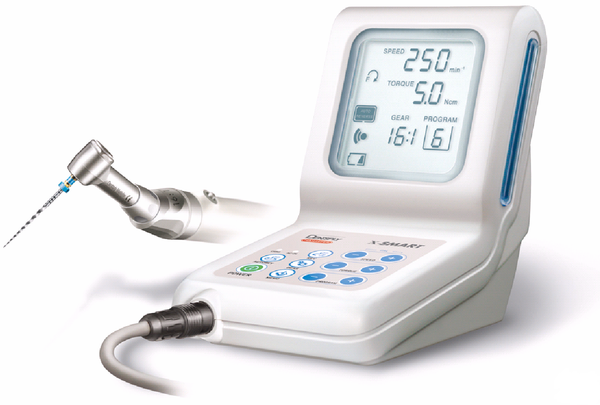 Spinal length gauge
The canal length gauge helps to accurately identify over 95% of the required length of the canal, helping the doctor perform a precise, thorough root canal without affecting the tip of the tooth. In particular, the machine is useful for narrow, complex canals or multiple canals.
The machine is able to automatically calibrate, when the approach near the apex of the peak will have sound system warning. Short gauges help prevent the influence of electromagnetic waves on the results.

ULTRASONIC TAPER SHAVERS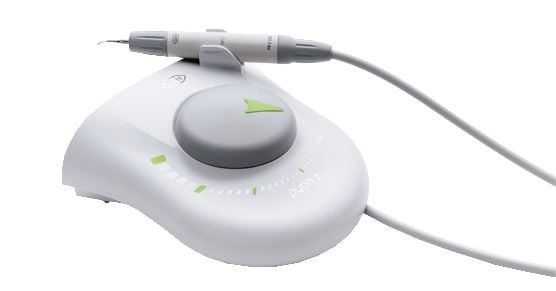 Ultrasonic taper shavers
Sophisticated transducers combine non-thermal ultrasonic vibrations with extremely high oscillation, which recognizes inorganic salts (including carbonates and phosphates) and soft sediments (including food particles and substances). minerals) to separate them from the surface of teeth in a gentle and rapid way.
The ultrasound wavelengths create safe oscillations on the machine easily crept into the teeth, beneath the gums ... take away the plaque hard, long-lasting but absolutely no effect on dental tissue and Gums, do not cause bleeding.

LASER SURGERY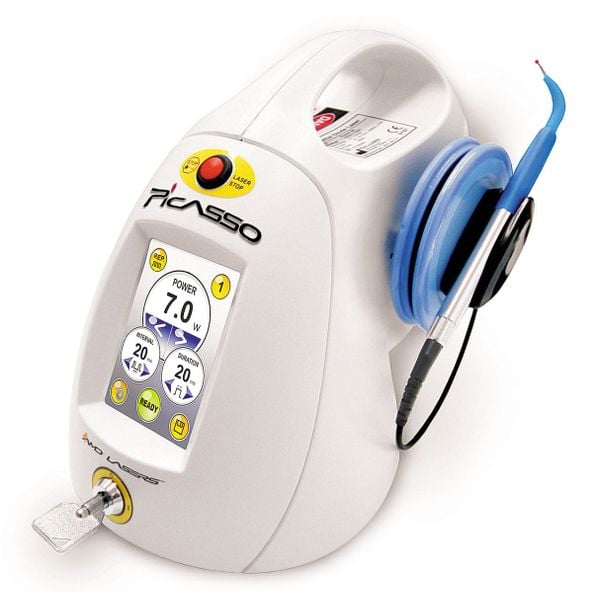 Laser Surgery
Treatment of gum disease, long-term surgery, liposuction surgery, fast treatment time, no bleeding, no pain, healing.

NHAN TAM DENTAL CLINIC
Address: 803-805-807-809, 3/2 Street, Ward 7, District 10, HCMC
Hotline: 1900 56 5678
Thank you for visiting www.nhakhoanhantam.com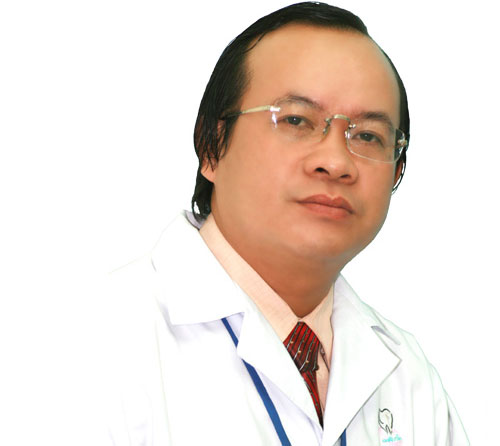 5 GOLD FACTORS br> Make the brand of Nhan Tam Dental
Consider professional ethics as the primary responsibility li>
Stay current and apply the latest dental technology li>
Experienced team of doctors and 20 years of verified clients li>
Pay attention to quality of service, ensure results li>
Customer Care & After Sales Service li>

223/5000 PLEASE COME WITH US "HEAVENLY"
801-809 3/2 Street, Ward 7, District 10, Ho Chi Minh City, Vietnam li>
Hotline: 1900 56 5678 li>
Mobile: (+84) 903 632 701 - (+84) 938 967 858 li>