Alo doctors: What should be brushed at age?
Date: 31/05/2018
/
Author: Ms Trúc
Doctor, my daughter just sprouted a few teeth, do you need to brush your teeth with a brush? It is best to brush your teeth with a cream at a certain age? Looking forward to your doctor's advice soon!
Thu Huyen (Bac Giang)

Periodontal disease and treatment


Wisdom tooth extraction and wisdom tooth extraction procedures vary

Reply:
Welcome to Thu Huyen!
Thank you for trusting the question of the Consultant Center of Nhan Tam Dental Clinic. Question: "Should you brush your teeth at a few years?", We would like to answer as follows:
Stage before teething
Before teething, parents should use a clean cloth or gauze (can buy baby gauze at the pharmacy) to clean the gums after feeding or eating. This will help the baby get used to the feeling of gums is stimulated, while removing the germs on the gums, help children get used to brushing later.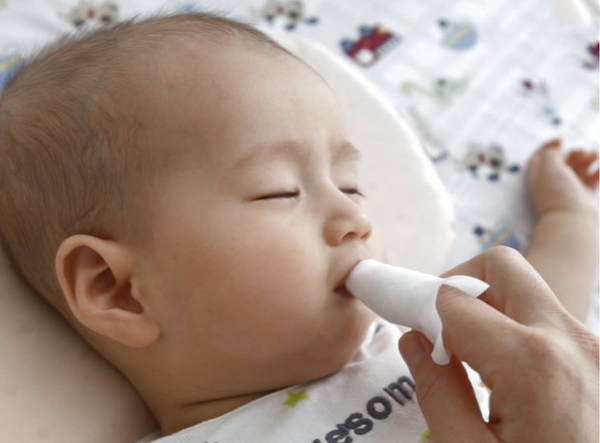 Parents can use clean cloth or gauze to clean the baby's gums
When the first tooth
When your child first spits the teeth, prepare the baby for a small toothbrush. Be sure to choose a round, soft-bristle brush to protect your baby's gums. At this stage, children can not brush their teeth or if they do not know how to clean the teeth completely. Therefore, parents should directly brush the baby or watch carefully brush the child's teeth, can be cleaned if necessary.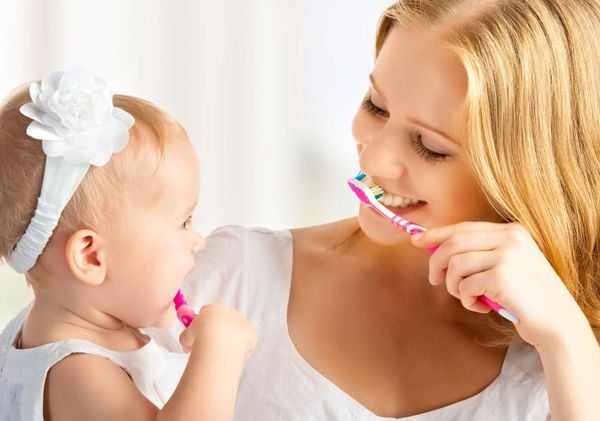 Parents should monitor the oral hygiene process when the new baby first teeth
Parents should only use clean water to brush their teeth, absolutely do not use too warm or too cold water to use warm water at each cleaning to remove scum, food left over the baby teeth after each meal. eat and sleep. Maintaining brushing with clean water daily for children up to 3 years can guide children to brush their teeth properly and use appropriate toothpaste.

When children are 3 years old, they can start using toothpaste to brush their teeth. The following tips will help parents choose a safe toothpaste suitable for their baby:

Note the amount of fluoride in the toothpaste: Parents should look for children's toothpaste containing appropriate Flour. Flour helps prevent cavities, but if it does not, it can affect your child's dental health. For children from 3 to 6 years of age should use toothbrush with a fluorine content of 500 - 1000ppm.

Note: Do not share toothpaste with adults, as they contain fluorine content greater than 1000ppm.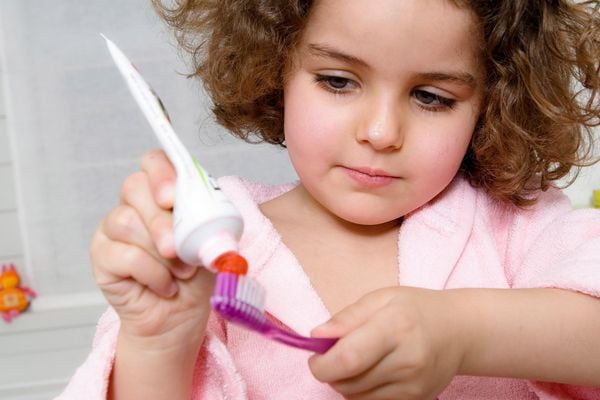 Children 3 - 6 years old should use toothbrush with fluorine content of 500 - 1000ppm

Note the amount of foam of toothpaste: toothpaste has three types of foam, medium foam and less foam (more or less foam determines more or less soap content). Toothpaste contains more than 18% soap, in the saliva of the oral cavity soap is very easy to break down into alkaline caustic or acidic, not only irritation mucous membrane but also enzyme enzymes in the water. foam In addition, the amount of soap, friction when brushing must reduce, thus affecting the effectiveness of cleaning teeth. Consequently, parents should not choose foaming toothpaste.

Choose a toothpaste that smells like baby: Choosing a toothpaste flavored with your baby's preference will make your baby feel better, avoid obsessed baby with brushing teeth every day.

Even though the baby's teeth will eventually be removed, getting a tooth decayed by bacteria or food spoilage can cause tooth decay that causes permanent teeth to grow in disorder. In addition, if the baby's teeth are pulled up too early, it may cause permanent teeth to grow. Therefore, want to have beautiful permanent teeth need to take good care of baby teeth.

NHAN TAM DENTAL CLINIC
Address: 801-809, 3/2 Street, Ward 7, District 10, HCMC
Hotline: 1900 56 5678
Thank you for visiting www.nhakhoanhantam.com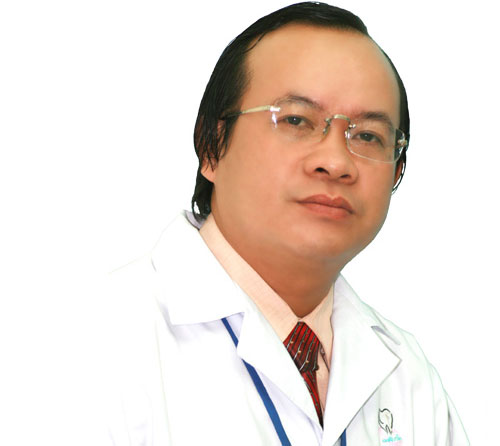 5 GOLD FACTORS br> Make the brand of Nhan Tam Dental
Consider professional ethics as the primary responsibility li>
Stay current and apply the latest dental technology li>
Experienced team of doctors and 20 years of verified clients li>
Pay attention to quality of service, ensure results li>
Customer Care & After Sales Service li>

223/5000 PLEASE COME WITH US "HEAVENLY"
801-809 3/2 Street, Ward 7, District 10, Ho Chi Minh City, Vietnam li>
Hotline: 1900 56 5678 li>
Mobile: (+84) 903 632 701 - (+84) 938 967 858 li>