Dental implant
Date: 31/05/2018
/
Author: Ms Trúc
Bone implants surgery for patients with severe perforation is an effective method of treating and restoring teeth.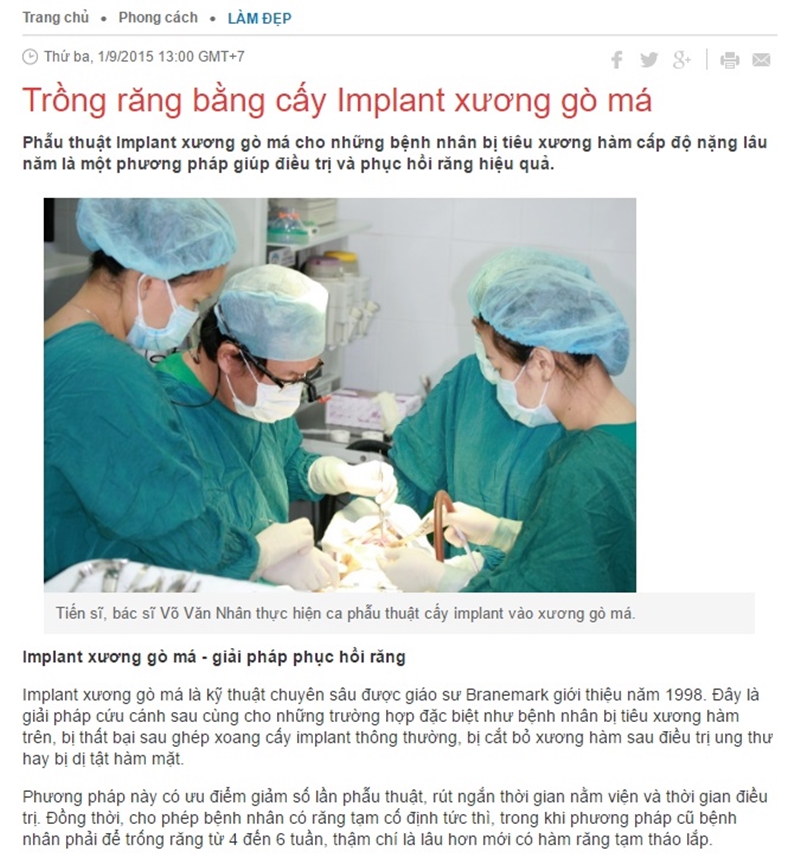 At the end of 2014, Ngoc Linh patient (57 years old, in HCM City) came to Nhan Tam Dental Implant Center to seek advice on replanting his teeth after using dentures for some time. Ms. Ngoc Linh has lost the teeth on the inside more than 20 years, only some of the front teeth, but recently these teeth were shaken and have to be removed. The loss of the entire molars has hindered her from communicating and affecting her business.
In the above case, Dr. Vo Van Nhan, PhD said: "To ensure good results for patients with Linh should choose new treatment - implant implants into cheekbones. This is a very difficult method because the implant has a long pathway, which is located near important anatomical structures such as the sinus membrane, the optic nerve, the optic nerve, etc. Therefore, the physician must have subtle skills. , anatomical anatomy and extensive experience to avoid compromising these important structures. However, if the master of technology will bring high success and long-term success.
See more at link: Dental implants

NHAN TAM DENTAL CLINIC
Address: 803-805-807-809, 3/2 Street, Ward 7, District 10, HCMC
Hotline: 1900.56.56.78
Thank you for visiting www.nhakhoanhantam.com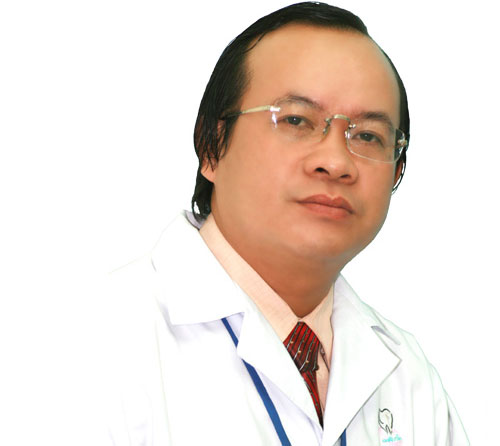 5 GOLD FACTORS br> Make the brand of Nhan Tam Dental
Consider professional ethics as the primary responsibility li>
Stay current and apply the latest dental technology li>
Experienced team of doctors and 20 years of verified clients li>
Pay attention to quality of service, ensure results li>
Customer Care & After Sales Service li>

223/5000 PLEASE COME WITH US "HEAVENLY"
801-809 3/2 Street, Ward 7, District 10, Ho Chi Minh City, Vietnam li>
Hotline: 1900 56 5678 li>
Mobile: (+84) 903 632 701 - (+84) 938 967 858 li>