Caring for pediatric patients after cleft lip and cleft palate
Date: 31/05/2018
/
Author: Ms Cẩm
Cleft lip - arch is congenital malformations of the facial features are very common in children with high rates. There are over 3,000 children born each year in Vietnam with cleft lips, cleft palate. The only treatment is surgery for plastic surgery and cosmetic surgery, giving the patient a normal shape to integrate with the community.


Cleft lip and cleft palate - what you need to know

Causes of bite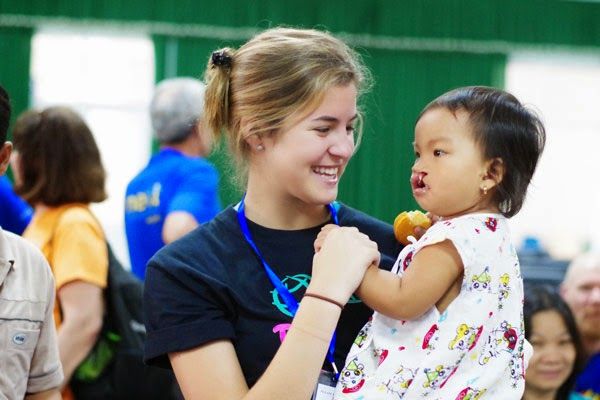 Cleft lip - arch is congenital malformations that make children have many difficulties in life
In principle, surgery can be performed at any time after birth. However, the actual choice of time for the surgery depends on the patient's health, anesthesia capacity and conditions, the cooperation of the family ... Lip surgery is usually performed in children from 3 month of age, weighing 5 kg or more. Dome surgery for children 12-18 months, weighing 10 kg or more.
Dr. CKI Nguyen Minh Hang, Deputy Head of Odonto-Dentistry, Children's Hospital No. 1 (HCMC) made some notes when caring for patients with cleft lip and palate.
- During pregnancy, when ultrasonically detecting fetus with cleft lip and cleft palate, pregnant women should be consulted carefully. In the area of ​​specialized facial features, it is recommended to keep the pregnancy as it is the mildest congenital malformation of the congenital malformations, just plastic surgery, children will function and aesthetic to integrate well with the community. .
- After the birth, care should be taken care of. Do not be too worried because some babies can still breastfeed as normal. If the baby is too wide gap can not breastfeed to buy specialized milk for cleft lip, cleft opening. You can express breast milk in a bottle for breastfeeding.
- Before surgery for a week should stop breastfeeding and stop bottle. Feeding children with spoon, giving children the habit to post-surgery children will be more adaptable.
- After surgery:
Keep your child from falling. Patient monitoring, if any bleeding, fever or shortness of breath, should be reported immediately to the doctor or nurse. Many children after surgery have not adapted to the new airway, the baby is affected by anesthesia so not yet fully awake, so she will break the cry. At this time the anesthesia is out so the child is bleeding easily and painful.
Give your child medication prescribed by the doctor to relieve pain, which will then sleep quietly, help reduce bleeding incision and children recover.

After the wound healing is often painful while healing the wound will itch, so keep the child carefully not to fall, avoid collision. Children do not put their hands in the wound or put hard objects, toys into the mouth.
For lip wounds: keep the wound as dry as possible. Bandages help to reduce swelling, reduce bleeding, less pain. But if you put a wet dressing (because of runny nose, diarrhea, food or water), it can make the wound more susceptible to infection. Therefore, when the tape is wet, it must be reported immediately to wash the wound and change the dressing.
For arched wounds: avoid hard foods, sharp objects or toys so as not to hurt the incision.
The first week after the operation of the baby to drink milk by spoon, no breastfeeding or bottle, can drink vitamins, porridge or diluted puree. For very young children, it is important to express breast milk and drink it with a spoon.
In the second week after the operation, the first week of the meal can give the baby porridge full of nutrients such as meat, fish, eggs, vegetables, tubers, fruit ....
Week 3, 4 after the operation for children to eat more soft rice or crushed rice.
After a month of surgery, children can eat as normal as children of the same age.
Note after baby surgery is not familiar with the lips have been formed, the eating, breastfeeding, speaking should be practiced slowly. With pain and swelling after surgery, parents need peace of mind because it is a normal sign. All will be okay after the baby eats back to normal after a month.
According to VnExpress.net
Photo: Operation Smile Vietnam


NHAN TAM DENTAL CLINIC
Address: 801-809, 3/2 Street, Ward 7, District 10, HCMC
Hotline: 1900 56 5678
Thank you for visiting www.nhakhoanhantam.com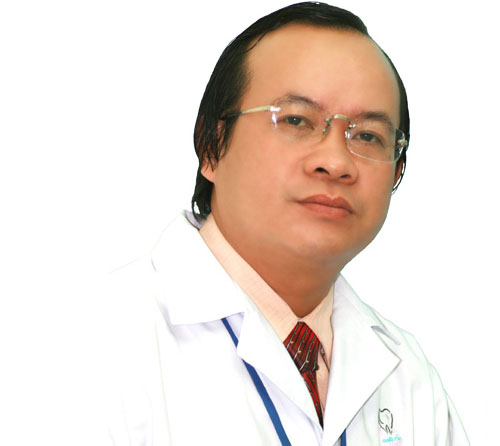 FIVE GOLDEN ELEMENTS MADE THE NHAN TAM DENTAL CLINIC BRAND
Professional ethics is the primary responsibility li>
Update and apply the latest dental technology to the treatment li>
Yearly experienced dentists team and 20 years customer's verification li>
Focus on the quality of service, ensure the results li>
The best customer care and services li>

COME WITH US TO GET YOUR HEALTHY TEETH
801-809 3/2 Street, Ward 7, District 10, Ho Chi Minh City, Vietnam li>
Hotline: 1900 56 5678 li>
Mobile: (+84) 903 632 701 - (+84) 938 967 858 li>