What is precious metal porcelain?
Date: 31/05/2018
/
Author: Mr Hiếu
Referring to porcelain teeth, many people still think that there is only one kind of porcelain. However, metal porcelain teeth will be of two types, the metal porcelain and porcelain precious metal.

Dental crowns with E.max multipurpose porcelain system
Precious metal porcelains use precious alloys to make ribs, with major components of platinum, gold or palladium. Especially these alloys are not oxidized during casting. Precious metal porcelain remedies almost all the disadvantages of conventional porcelain teeth, such as not causing tooth decay, no irritation, long lasting use. Although the cost of this type of teeth is quite high, but the advantages that it brings is worth it.
What are the types of porcelain teeth?
There are two types of porcelain teeth are metal porcelain teeth and porcelain precious metal.

Ordinary porcelain teeth:
- Ordinary porcelain teeth are porcelain teeth with ribs molded from metal compounds (Ni-Cr or Co-Cr) and covered with a ceramic porcelain layer3. This type of porcelain tooth is resistant to good force, the color is also relatively similar to real teeth. However, after a period of use, this type of porcelain teeth will darken your gums.
- After a period of use, porcelain metal will often be oxidized by the reaction between acid in the saliva and metal to blacken the gingiva, causing your teeth to lose aesthetics. In addition, when exposed to the light, porcelain teeth with metal ribs will be black, not natural looking like real teeth or porcelain precious metal.
- The cost of dental crowns is also much cheaper than that of precious metal.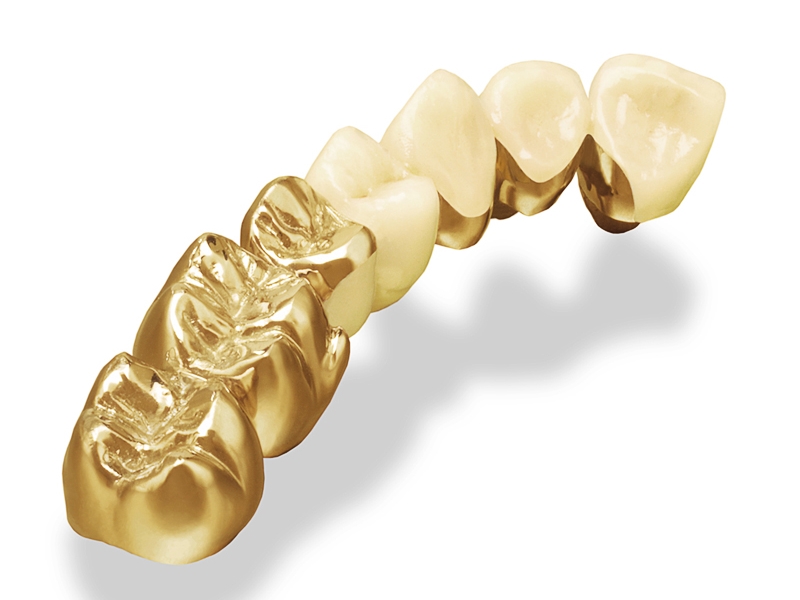 Precious metal porcelain is made of porcelain and porcelain


Precious metal porcelain:
- Alloys used in porcelain teeth have mechanical properties, chemical properties, machining features, and high biological compatibility, hypoallergenic or deformation. The strength of almost natural teeth, can protect the natural teeth from harm.
- Precious metal teeth with chrome frame made of Ni-Crom-Titan alloy, the material Titanium has made such outstanding advantages. The porcelain teeth are well-compatible with the gums, which can be well-matched with the bone structure, and are not oxidized in the oral environment when exposed to saliva. Precious metals limit allergies and discoloration of porcelain teeth.
Use precious metal or porcelain teeth to ensure aesthetic appeal to your smile, especially when restoring teeth in the door area, which is most demanding of nature.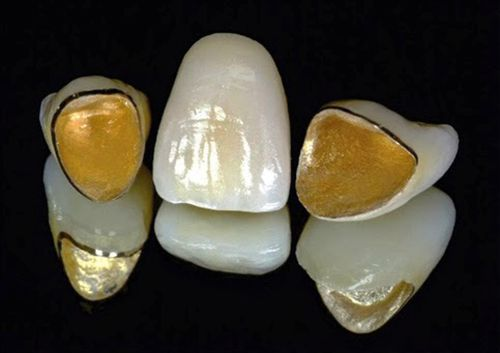 Precious metal porcelain teeth are compatible with gums and are safe for the body
Many patients at first, may not think of the future glazed black gum and cause aesthetic later, should choose metal porcelain for cost savings. However, with decades of porcelain prosthetic experience with hundreds of patients, we always advise patients to choose the best solution. In addition to dental porcelain, Nhat Tam dentistry has full ceramic teeth made of CAD / CAM technology, creating porcelain teeth with absolute precision. On-site dental lab helps save a lot of time for the patient.
Reconstructive porcelain is a technique not too complicated and demanding, but you should still consider choosing a reputable dentist with a good team of experienced doctors to ensure your teeth are guaranteed. both health and beauty.
For specific dental advice, as well as all oral health related services, please contact or visit the Nhan Tam dentist directly to see the doctor and make a plan. Get the most accurate treatment.


NHAN TAM DENTAL CLINIC
Address: 803-805-807-809, 3/2 Street, Ward 7, District 10, HCMC
Hotline: 1900 56 5678
Thank you for visiting www.nhakhoanhantam.com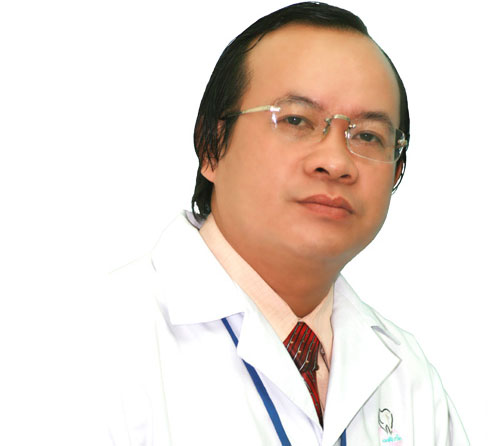 FIVE GOLDEN ELEMENTS MADE THE NHAN TAM DENTAL CLINIC BRAND
Professional ethics is the primary responsibility li>
Update and apply the latest dental technology to the treatment li>
Yearly experienced dentists team and 20 years customer's verification li>
Focus on the quality of service, ensure the results li>
The best customer care and services li>

COME WITH US TO GET YOUR HEALTHY TEETH
801-809 3/2 Street, Ward 7, District 10, Ho Chi Minh City, Vietnam li>
Hotline: 1900 56 5678 li>
Mobile: (+84) 903 632 701 - (+84) 938 967 858 li>