Team of doctors - Endodontics and kid's teeth room
Date: 31/05/2018
/
Author: Mr Bình
PROFILE DOCTOR - NHAN TAM DENTAL CLINIC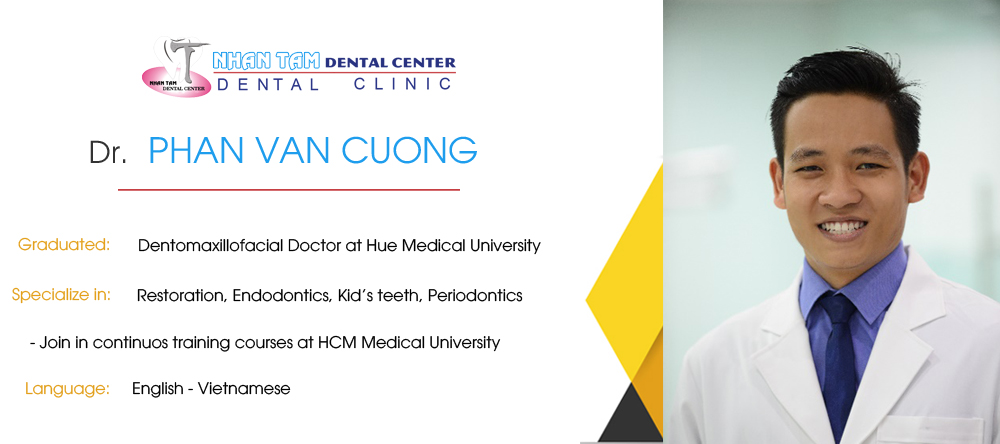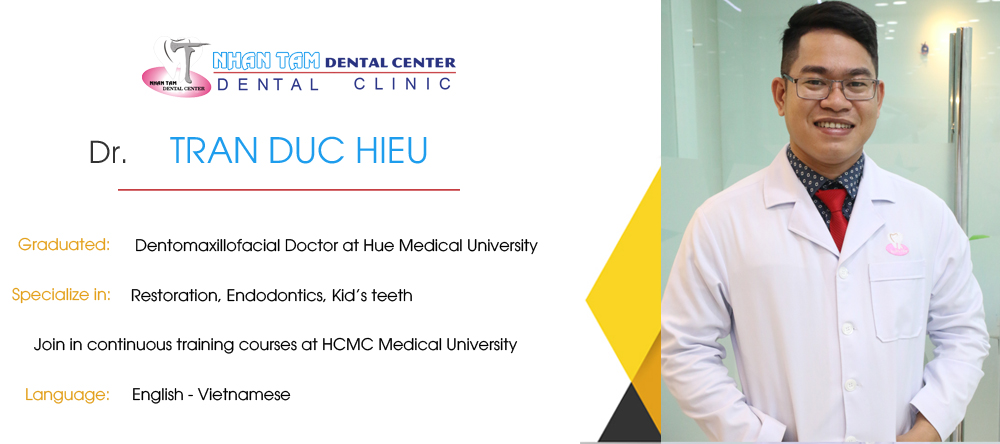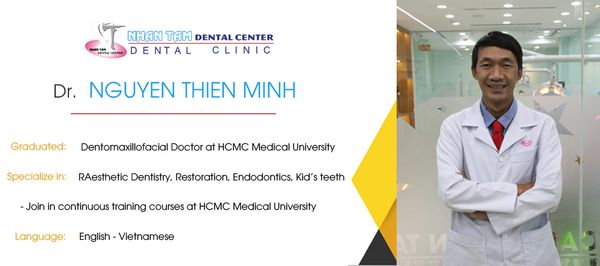 CRITERIA FOR EFFECTIVE CUSTOMER SERVICE STANDARDS

Be caring and respectful, considerate, polite

Be advised and explain the oral condition, as well as the direction of treatment

Be aware of all necessary costs before using the service at Dentistry

Enjoy the most modern conditions of oral health care and treatment in accordance with international standards
MEDICAL EXAMINATION MOTTO

Always ensure the highest quality of care in both the physician's capacity and the treatment facilities

Always follow international standard oral care procedures

Always aiming at updating and upgrading machinery and facilities to ensure the best customer service.

Always aiming at improving the quality of the team of doctors and assistants to bring confidence and satisfaction to customers.
TEAM DOCTORS CREATE DIFFERENCE
THE CLOSE RELATIONSHIPS BETWEEN THE DOCTOR AND THE PATIENT
A good doctor is always willing to listen to your heart's desires as well as care for the little details to give the patient the best treatment possible.
TEAM OF DOCTORS HAVE HIGHLY SKILLED
A team of experienced doctors with high expertise, deep knowledge and practical experience, always put the word HEART to the top. Doctors always create trust for patients to help patients peace of mind during the treatment, accompany patients from the first stage until the patient happy with the results achieved last.
PROVING THE MOST PERFECT DEMAND FOR COSMETIC DENTISTRY
Aesthetic sense helps the doctor understand the psychology of patients need and desire. Doctors will analyze and select the most appropriate treatment to meet the aesthetic needs of patients.
NEVER STOP LEARNING, IMPROVING MEDICAL ETHICS EVERYDAY
Always uphold ethics, professional expertise, love the job, regularly updated knowledge, high responsibility, dedicated in the work. Thereby, the desire to bring more confident smile to many patients.


NHAN TAM DENTAL CLINIC
Address: 801-809, 3/2 Street, Ward 7, District 10, HCMC
Hotline: 1900 56 5678
Thank you for visiting www.nhakhoanhantam.com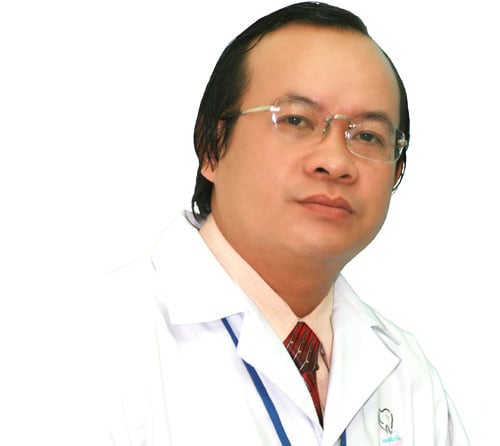 FIVE GOLDEN ELEMENTS MADE THE NHAN TAM DENTAL CLINIC BRAND
Professional ethics is the primary responsibility li>
Update and apply the latest dental technology to the treatment li>
Yearly experienced dentists team and 20 years customer's verification li>
Focus on the quality of service, ensure the results li>
The best customer care and services li>

COME WITH US TO GET YOUR HEALTHY TEETH
801-809 3/2 Street, Ward 7, District 10, Ho Chi Minh City, Vietnam li>
Hotline: 1900 56 5678 li>
Mobile: (+84) 903 632 701 - (+84) 938 967 858 li>