Aesthetic fillings - Effective tooth decay restorations
Date: 31/05/2018
/
Author: Ms Cẩm
Aesthetic fillings are a remedy to remedy tooth decay or damage to a level not too serious. Doctors will use the material to fill the deep holes, protect the enamel, dentin avoid deeper worsening.


Does tooth fill need to be removed?

Why caution teeth after filling teeth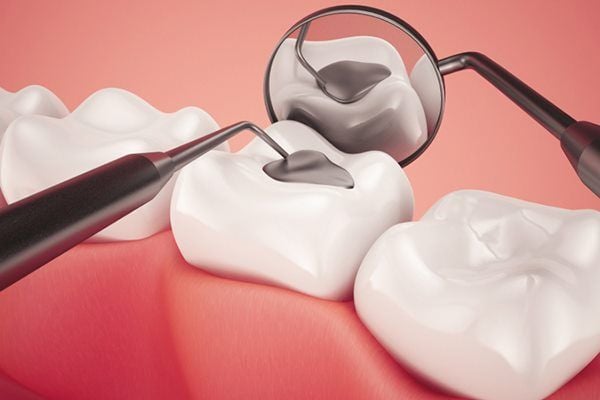 Tooth cavity is an effective solution to cavities
This is considered as a way to overcome the state of tooth decay simple and quite economical. However, the condition of how teeth are suitable for filling aesthetic teeth and fillings where effective is still disturbed by many people. Aesthetically pleasing cosmetic fillings help restore shape, even helping to cover some of the enamel contamination.
Filling - Solution for tooth decay

When your teeth are deep, deep, you should go to the dental clinic to fill the teeth. Enamelled teeth are easy to dissolve in the acid due to mineral salt composition in the enamel surface. The enamel surface has many sunken, deep grooves, easy to store food but difficult to brush clean. Feed is a nutrient source of bacteria, causing acid causes tooth decay in the valley, the groove makes the condition of tooth decay more serious. That is the reason that we should go to dental fillings.
Aesthetic fillings are a cosmetic procedure that helps restore the appearance of teeth, protect and prevent cavities. Your doctor will use a composite material to cover the tooth or cavity. This composite has the same color as the real teeth, covered on the tooth that needs treatment with a special adhesive in the dentist.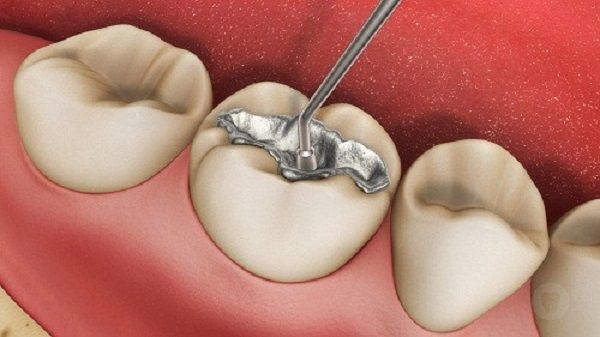 Aesthetic fillings are a cosmetic procedure that helps restore the appearance of teeth, protect and prevent cavities
In addition to composite, the dental industry now has many materials to fill other teeth like, amalgam, gold and alloy ...
Cosmetic filler technology is a fairly simple method of prosthetic restoration, however, if it is performed by a hand doctor or weak specialist, the results of prosthetic restoration will not be guaranteed. So, choosing the right cosmetic filler is the right thing to do.
At Nhan Tam Dental Clinic, patients will undergo dental examination and treatment by a team of experienced doctors in the field of general dentistry, skilled in cosmetic and refinement, meticulous in the treatment. , promising to bring the best effect possible. Many cases of dental fillings in "dentistry", not specifically identified doctors should not meet the requirements. There are patients who have had marrow infiltration, died of marrow but still can not cure the pulp and fillings, which can lead to complications of infection, as a severe inflammation, pain in the teeth more severe.

If you have any questions that need to be answered, please contact Nhat Tam Dental Clinic directly for more details.


NHAN TAM DENTAL CLINIC
Address: 801-809, 3/2 Street, Ward 7, District 10, HCMC
Hotline: 1900 56 5678
Thank you for visiting www.nhakhoanhantam.com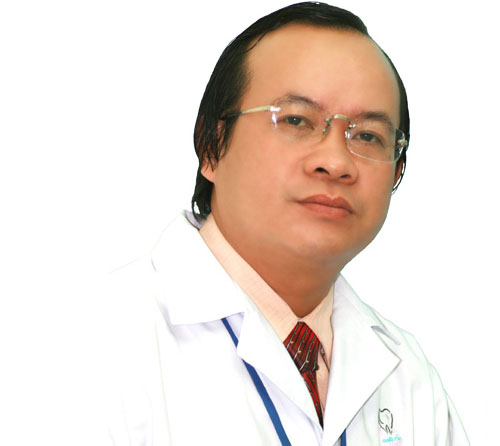 FIVE GOLDEN ELEMENTS MADE THE NHAN TAM DENTAL CLINIC BRAND
Professional ethics is the primary responsibility li>
Update and apply the latest dental technology to the treatment li>
Yearly experienced dentists team and 20 years customer's verification li>
Focus on the quality of service, ensure the results li>
The best customer care and services li>

COME WITH US TO GET YOUR HEALTHY TEETH
801-809 3/2 Street, Ward 7, District 10, Ho Chi Minh City, Vietnam li>
Hotline: 1900 56 5678 li>
Mobile: (+84) 903 632 701 - (+84) 938 967 858 li>