All-on-4 implants - The golden choice for teeth loss patients
Ngày đăng: 01/10/2018
/
Tác giả: Mr Tuấn
For cases of complete teeth loss, eating - chewing will be a lot of trouble while removable denture only satisfies some aspects of the normal eating - chewing capability. At this time, All-on-4 implants is considered to be the best solution, help satisfy the need for eating, chewing and oral aesthetics of the patient.
All-on-4 dental implants - An effective and economical solution for teeth loss.
All-on-4 dental implants is considered to be the best dental restorative solution to date due to the rigidness, convenience, easy chewing, and high oral aesthetics.
This is a fixed restoration, no need for removal/insert like traditional removable dentures.
All-on-4 dental implants - solution to restore the entire teeth
All-on-4 implants technology is a solution to restore the entire teeth with only 4 implant fixture fixed into the jaw bone to support the entire teeth for one jaw.
The front two implant fixtures are implanted directly into one jaw and two other implant fixtures are implanted at the back with an at most 45 degrees angle.
The attachment of the abutment support screw create a strong foundation, help restore all 12 teeth on the jaw.
This is considered to be the most cost-effective solution for complete teeth lost due to the use of only 4 implants instead of 6-8 implants. This solution was proposed by Dr. Paulo Malo in 1998 and was proven to be effective. Hundreds of thousands of All-on-4 cases have been successfully performed and reported to implant convention by many doctors around the world.
The benefits of All-on-4 dental implants

Dental implant has many benefits compared to the traditional removable denture and is the leading choice for the tooth loss patients

All-on-4 implants creates a rigid foundation, which improves chewing capability up to 90% of the real teeth.

Helps the eating - chewing process become easy, supporting the digestive system to work effectively.

Overcome jaw bone loss, maintain the structure of the face, limit the state of protrusion due to long years tooth loss.

Nâng cao tính thẩm mỹ, giúp người điều trị tự tin trong giao tiếp và cuộc sống.

Lower cost and treatment time.

Long-lasting, even permanent if properly care for.

When should you have All-on-4 dental implants
All-on-4 dental implants is a solution prescribed for the following cases:
Losing the entire upper or lower teeth
Multiple adjacent teeth missing
Patients do not want to use a removable denture
Patients with severe periodontitis which require the removal of the entire teeth
Patients who lose teeth for many years and high volume of bone loss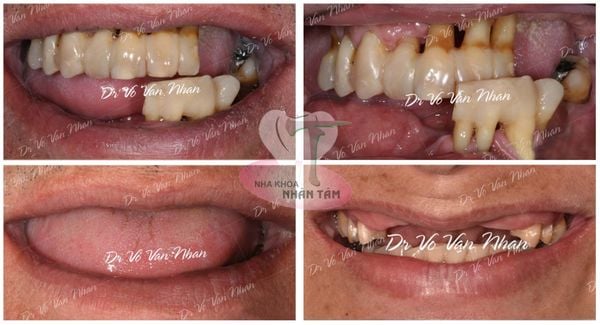 Cases that should be treated with All-on-4 implants
All-on-4 dental implants procedure.
Step 1: Examination and consultation from doctors.
Step 2: Perform an oral health check, taking x-rays to check bone structure.
Step 3: Formulating an implant regiment suitable for each case into the implant software.
Step 4: Carry out the implant surgery. Embedding 4 implants fixtures into the jaw, attaching a temporary dental bridge to ensure the chewing capability during the treatment.
Step 5: After 3 - 6 months, permanent dental bridges will be secured into the jaw.
Step 6: Schedule an examination visit and end the treatment.
Normally, the implant process is divided into two stages:
Stage 1: The doctor will perform bone grafting (if available), planting implant fixtureand attach temporary teeth so that the patients can chew/eat and meet the oral aesthetic needs during the procedure.
Stage 2: After about 3-6 months, the implant fixtures is fully integrated with the jawbone, the doctor will perform the final step that is securing fixed teeth on the implants.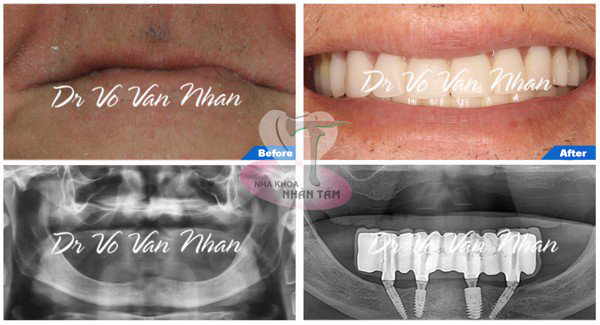 All-on-4 dental implants effectively overcome bone loss, protrusion after losing teeth
Things to keep in mind when having All-on-4 implants

Choose a prestigious clinic.
All-on-4 implants is quite popular in this time but this is a difficult dental procedure and requires a reputable dental clinic with highly skilled doctors with expertise and clinical experienced combined with modern equipment, ensuring optimal results.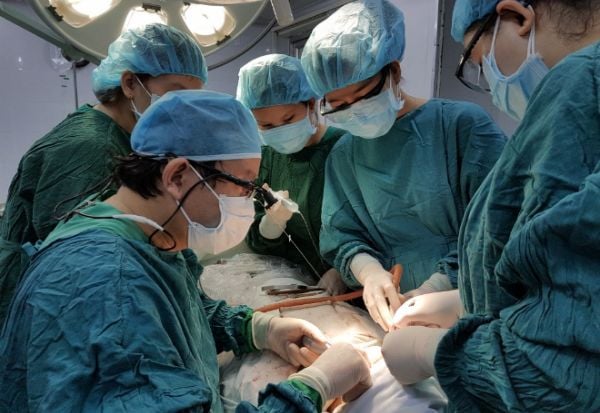 Good specialized dentists are the first and most important factor determines the success of the implant procedure

Inform the doctor your medical and dental conditions

Medical conditions: Patients with a history of cardiovascular disease, metastatic cancer, mental disorders, diabetes, patients undergoing radiation therapy, pregnancy, etc., cannot be treated with dental implants.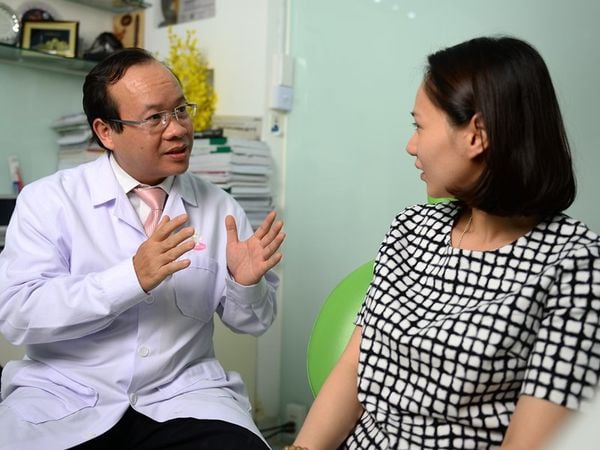 Inform the doctor your medical history for the best consultation and treatment
Dental disease: Patients suffering from dental diseases such as periodontitis, stomatitis, tooth decay, gingivitis, need to be thoroughly treated before implant.

No smoking during dental implant treatment
Cigarettes will affect the integration process between the jawbone and the implant fixtures and limiting the ability to heal. Between 2-4 weeks before and after implant placement, the patient should absolutely stop smoking.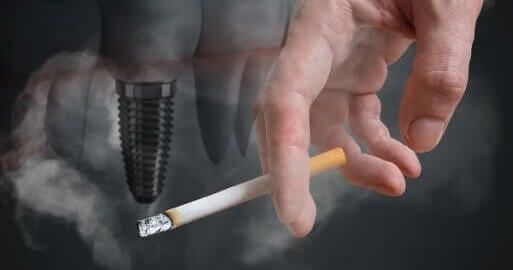 Patients must avoid tobacco 2-4 weeks before and after implant placement


Proper oral care after implanting
Post-implant stage: use a cold bag on the outside of the cheeks if there is swelling, do not directly interact with the area of the implant, do not grind teeth, do not eat food that is too hot or cold, spicy, hard, flexible, sticky, etc., do not consume alcohol and lastly, be gentle when maintaining oral hygiene.
Finalizing stage: Proper oral care with dental floss, water pick, interdental brushes, mouthwash to keep your implanted teeth healthy.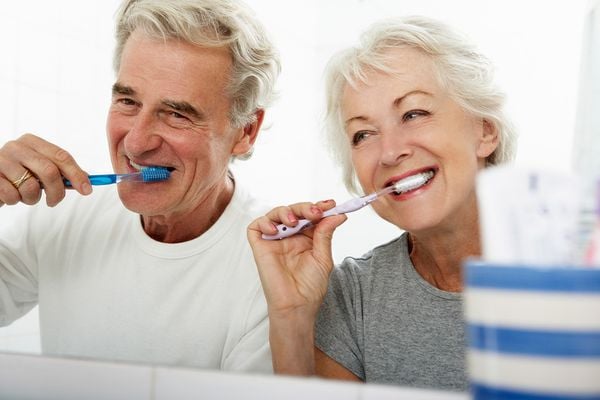 Maintain proper oral care before and after implant placement according to the doctor's instructions

Periodic dental check-ups
After implant placement, the patient should go for examinations according to the doctor's instruction. Periodic tartar removal for 3-6 months to optimally protect the teeth.
After dental implant placement, periodic examinations is required (3-6 months) for optimum dental protection
Nhan Tam Dental Clinic - International standard implant center

A team of doctors with over 20 years experience leads by Dr. Vo Van Nhan - the leading implant specialist in Viet Nam who provide consultation, examination, and treatment.

Utilizing modern technology that meets international standards to ensure quick and effective treatments.

Modern CAD / CAM digital labs that are available at the clinic, ensuring the most accurate and the quickest process of the design and manufacturing according to the doctor's request.

Modern dental sterilization system, ensuring absolute safety for patients.

Free consultation, examination, and transportation service
If you have any questions about All-on-4 implants solution, please contact Nhan Tam Dental Clinic for more specific consultation.
NHAN TAM DENTAL CLINIC
Address: 803-805-807-809, 3/2 Street, Ward 7, District 10, HCMC
Hotline: 1900.56.56.78
Thank you for visiting www.nhakhoanhantam.com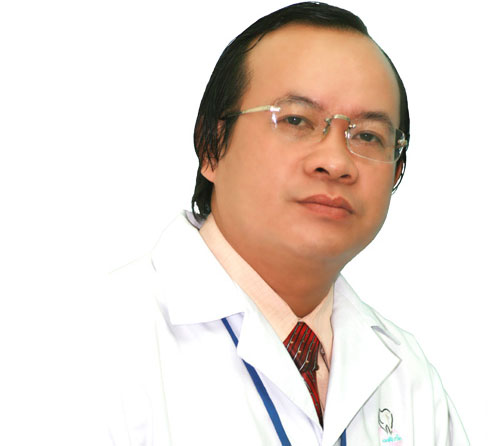 5 YẾU TỐ VÀNG Làm nên thương hiệu Nha Khoa Nhân Tâm
Coi đạo đức nghề nghiệp là trách nhiệm hàng đầu
Luôn cập nhật và áp dụng công nghệ nha khoa mới nhất vào thực tiễn
Đội ngũ Bác sĩ nhiều năm kinh nghiệm và 20 năm khách hàng kiểm chứng
Chú trọng chất lượng dịch vụ, đảm bảo kết quả thực hiện
Chăm sóc khách hàng & Chế độ hậu mãi sau dịch vụ tốt nhất
HÃY ĐẾN VỚI CHÚNG TÔI "ĐỂ RĂNG LUÔN CHẮC KHỎE"

801-809 Đường 3/2, Phường 7, Quận 10, Hồ Chí Minh, Việt Nam
Hotline: 1900 56 5678
Mobile: (+84) 903 632 701 - (+84) 938 967 858