About Us
Date: 31/05/2018
/
Author: Mr Hiếu
In recent years, dental technicians have made many great changes, requiring dental facilities need to invest in modern equipment, there must be coordination between many different specialists such as surgery, Orthopedic, orthodontics, general treatment, preventive care ... Requires patients and clients to be cared for, caring, answered questions and feel comfortable when looking for dental services. .
Dental braces 0% interest rate at Dental Center
Previously, the primary role of the dentist is to treat the teeth now need more knowledge about prevention, the development of harmony between teeth, jaw bone with face to achieve the element of evaluation. Fine for long time guests. Today's dental vision needs to be extended to the aesthetic field, to preserve the jaw bone, to bite harmoniously, to balance the face ...
NHAN TAM DENTAL CLINIC - 20 YEARS ON THE ROAD
Founded in 1997, to date, Nhan Tam Dental Clinic has undergone over 20 years of operation, bringing thousands of customers with strong teeth, confident smile, improving quality oral health. as well as many other life values.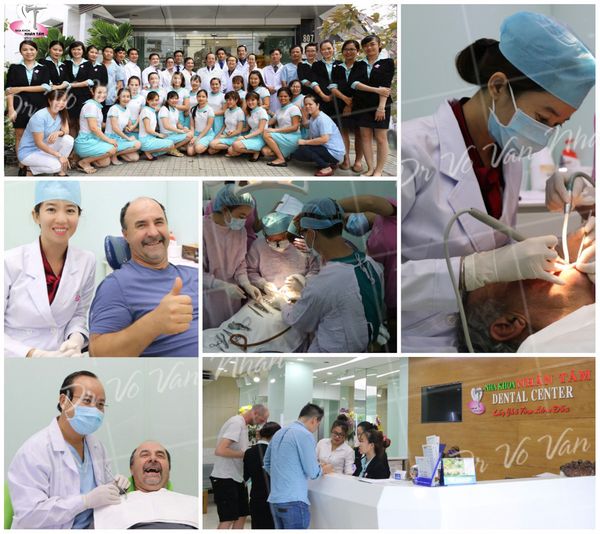 Nhan Tam Dental Clinic is a private dental clinic, built according to international scale and criteria, licensed by the Ministry of Health. Nhan Tam Dental Clinic has only one address at 807 3/2 Street, Ward 7, District 10, Ho Chi Minh City. Ho Chi Minh City, is a dental address with modern facilities, comfortable furniture and advanced style.
EXPERIENCED DENTISTS - HIGH PROFESSIONAL
VO VAN NHAN DDS.PhD
Director of Nhan Tam Dental Clinic

CAREER

1997: Graduated with a degree from the University of Medicine and Pharmacy in Ho Chi Minh City and was directly enrolled by the Ministry of Health into the Master's Degree program.

In 2010: graduated from the dentistry training program at the University of New York - USA.

In 2012: Graduated from Master Implant program at UCLA University - USA.

2014: Successfully defended his doctoral dissertation with the topic "Implant transplant research in patients who have had jaw implants after liposuction and palatoplasty."

2015: The first Vietnamese physician to attend a scientific conference at the International Conference on facial and implant surgery with the theme "Improving Techniques for implantation of cheek bone" in Melbourne, Australia.

2016: Reported at the 23rd International Conference on Mouth - Face - Face Surgery with the subject "Fixed restoration for patients with congenital implanted implanted dysplasia by implantation implant. and implantation of the lower jaw for simultaneous implants implantation "in Hong Kong.

2017: Reported at the Rhein'83 International Conference on "Moving nerve root and implants implantation of cheekbones in prosthetic implant" in Italy.

2018: Reported at the International Conference on Dental Implant Les Printanieres with the theme of "Large perforation of sinus membranes, a new approach in the management of complications associated with the process of sinus lift, bone grafting and implantation. transplant implant "in France.

2018: Reported at the International Symposium of the Dental Implant Association on "Improving Technique for Zygoma Implant Implants - Achieved Results After 5 Years of Monitoring" in Cambodia.

2018: Reported at Rhein'83 International Conference on "Moving nerve endings and implant implants in implant prostheses" in Spain.

ACHIEVEMENT HIGHLIGHTS

2011: Pioneering in complex implant techniques to address serious clinical bone fractures such as 3-D bone grafts

2012: Joint bone graft dental implants for implants for patients with cleft lip and stitched patch lesions

2013: Surgery removes the lower jaw nerve and implant implant simultaneously

2014: Zygomatic implants implant

2016: Improved implantation of anterior cheek bone implantation combined with lower jaw nerve displacement and implant implantation simultaneously in restorative dentistry for patients with congenital anomaly

2017: Application of stem cells in bone grafts and implants

SPECIAL ACHIEVEMENTS

Performing the two most difficult implant techniques (implantation of the lower jaw nerve and implants implant on the implant) on the same patient.

Performing the technique of grafting two-piece bone in the crest of the recess for implantation of the cleft lip for implants Implants for the opening of the lips and the entire mouth (With this technique more than 90% of the bridges of type 1 to qualify for surgery Implant 100% successful)

The first doctor in Vietnam to research and implement implant dental implants for patients with congenital in 2016

He is a lecturer at many conferences and conferences, and has won many awards both at home and abroad as well as as a trainer of implant training courses in Vietnam.

A number of scientific papers have been published in The Cleft Palate-Craniofacial Journal (CPCJ, USA) of the American Craniofacial Cleft Association.
At Nhan Tam Dental Clinic, in addition to Vo Van Nhan DDS.PhD still has a team of skilled doctors, with many years of experience with a deep knowledge of the field of dentistry. All of our doctors have graduated from the University of Medicine and Pharmacy, have successfully participated and completed the training courses, professional training in and outside the country.

Doctors, specialists at Nhan Tam Dental Clinic have a very professional working style. From the steps of consultation, consultation to treatment are carried out in accordance with an international standard. We always value and value the safety of our customers in cosmetic dentistry. Before doing any of the services, your doctor will also give you advice, advice and best advice so that the client can both be beautiful and absolutely safe.
In addition, the team of dentists Nhan Tam Dental attention to the heart, the desire of customers when doing teeth. In particular, after the service, doctors always follow up, attention to the results as well as answer all the questions of customers.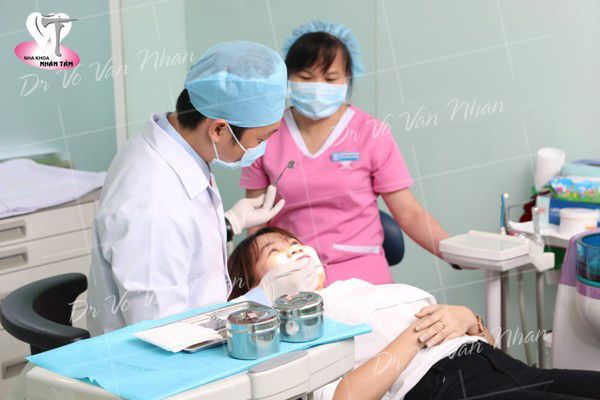 In addition to the doctor, Nhan Tam Dental Clinic also gathers a team of nurses, dental assistants, trained and has many years of experience. When they come to us, they will be examined by doctors, counseling and treatment, and the dental assistant team will assist with the physician's orders.
NEW & MODERN TECHNOLOGY
Located right at the busiest street in the city. Nhan Tam Dental Clinic has facilities built in a modern style, close to nature, in order to provide customers with space for examination and treatment. ill comfortable. This helps relieve stress and fatigue for you in the meantime.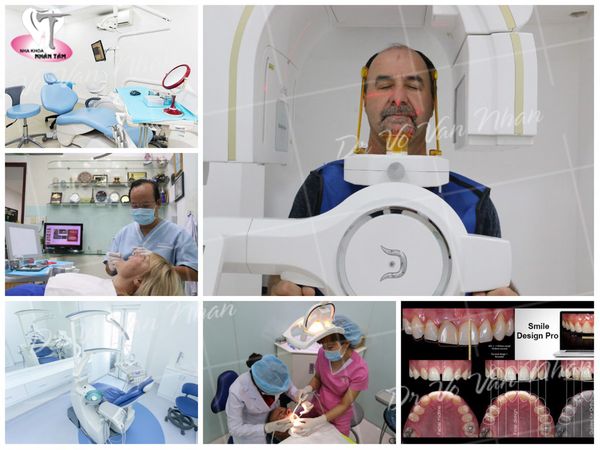 Mechanical equipment is one of the outstanding strengths of Nha Nhat Tam that few addresses can overcome. For dental care, treatment and prosthetic dentistry best to customers, Nhan Tam Dental has directly imported a lot of equipment and modern machines from the prestigious dental corporations on the world. Conebeam 3D CT, Panorex - Cephalometric, 3D CAD / CAM dental implant technology, 3D denture implant, 3D Simulation 3D Analyzer, VCeph 3D, tooth whitening machine. Laser Whitening
Because always take the advanced technology as the leading strength and get the team of good doctors as the core, Nhan Tam Dental has gradually affirmed the brand implant tooth painless, shiny teeth like pearls , straight braces are beautiful and beautiful porcelain teeth as long as genuine teeth.
DO NOT COSTS INCURRED
Nhan Tam Dental Clinic treats patients without segmentation, does not incur costs during treatment, to balance the cost of medical care with the average income of the Vietnamese. At the same time, the desire to affirm the quality of professional services, prestige, sustainability and always put the interests of customers to the top, Dental Center also implement the long-term service warranty for guests. Customers are assured of treatment.
BEFORE - AFTER PICTURE OF CLIENTS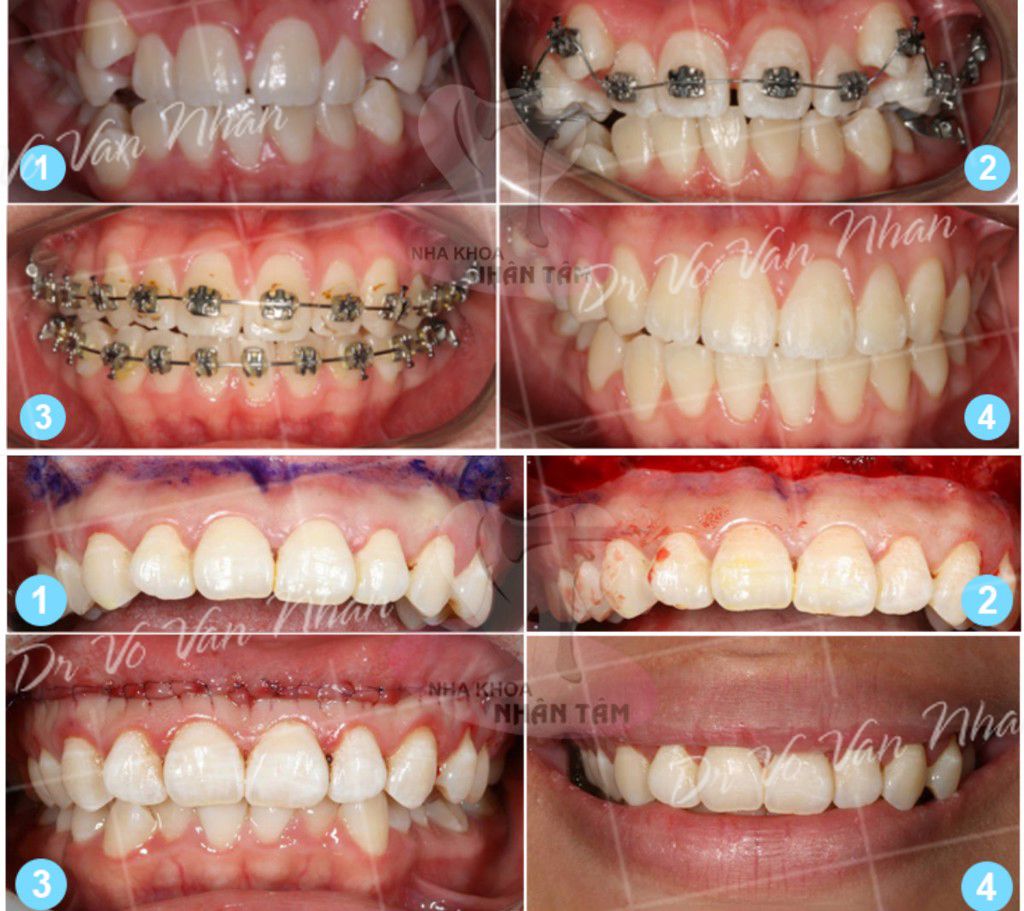 NHAN TAM DENTAL CLINIC
Address: 801-809, 3/2 Street, Ward 7, District 10, HCMC
Hotline: 1900 56 5678
Thank you for visiting www.nhakhoanhantam.com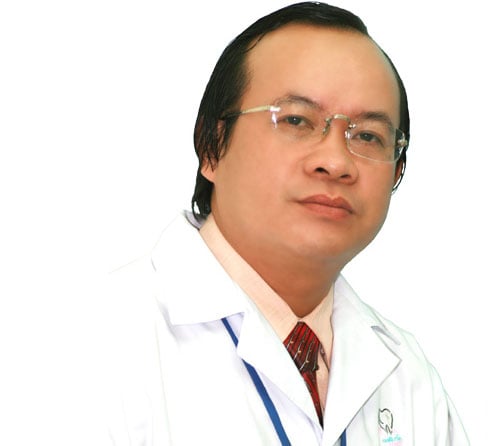 FIVE GOLDEN ELEMENTS MADE THE NHAN TAM DENTAL CLINIC BRAND
Professional ethics is the primary responsibility li>
Update and apply the latest dental technology to the treatment li>
Yearly experienced dentists team and 20 years customer's verification li>
Focus on the quality of service, ensure the results li>
The best customer care and services li>

COME WITH US TO GET YOUR HEALTHY TEETH
801-809 3/2 Street, Ward 7, District 10, Ho Chi Minh City, Vietnam li>
Hotline: 1900 56 5678 li>
Mobile: (+84) 903 632 701 - (+84) 938 967 858 li>