Dental implants for cleft lip and palate patients
Date: 31/05/2018
/
Author: Mr Hiếu
Dental implant treatment for cleft lip and palate patients
(Journal of Clinical Medicine 108, No. 2, pp.54-58)


Conference on bone grafting and sinus elevation in dental implants


The only Vietnamese doctor to be invited to report at the Les Printanières Dental Implant International Conference
Vo Van Nhan DDS.PhD
OBJECTIVE: To evaluate the results of implant transplantation. METHODS: A prospective, randomized, controlled study of 32 patients with cleft lip and palate in one oral cavity, of which 23 were female and 9 were between 15 and 29 years of age. RESULTS: A total of 32 implants were used; the survival rate of the implant was 100% during the 18-month follow-up period. 100% of the patients were satisfied with implant restorations and Belser's standard achieved 71.9% restoration from the clinical acceptance threshold upwards. Conclusion: The use of implants in the treatment of patients with cleft lips is a feasible and practical solution, not only functional but also aesthetic.

Key words: Dental lip openings, Dental implant.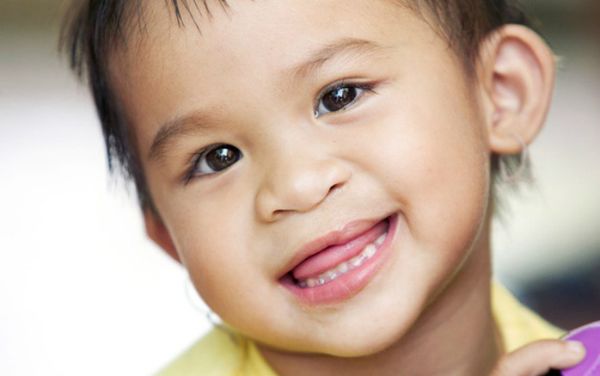 Summary:
Objection: To evaluate the success of the implant. Method: The progressive clinical study performed on 32 patients with unilateral cleft lip and alveolar cleft defect, included 23 female and 9 male in the age of 15 to 29 years. Results: Total of 32 implants were used, implant survival rate was 100% in the follow-up period of 18 months. 100% patients satisfied with their implant restoration and 71.9% implant prothesises reaching the threshold of clinical acceptability and higher. Conclusion: Implant placement for cleft palate patients is a feasible and feasible solution that not only meets the chewing function but also improves the aesthetic.
Keywords: Cleft lip and palate, dental implant
1. Set the problem
According to the World Health Organization, the proportion of patients with KHM - VM is estimated to be about one in 500 newborn babies. In Vietnam, the percentage of children with KHM-VM deformities ranges from 1/709 to 1/1000 [2]. In Vietnam, studies on liposuvial liposuction patients have mainly evaluated epidemiologic and liposuvial cleft liposuction techniques [1], [2] but no implant transplantation studies have been conducted in the area. Bone grafts in dental crest slot and restoration of teeth on the implant for this object. Meanwhile, most lip-palatine patients have never had a bone graft surgery and dental restorations so the need for treatment is huge. Therefore, we conducted the topic "Implant implants in patients with lip openings and palate" with the aim of evaluating the results of implants.
2. Subjects and methods of research
2.1. Research subjects
Selection criteria: Patients aged 15 years or older, good health, had lip-palatine-shaped clefts, unilateral cleft lip and bone graft. Exclusion criteria: There were no cleft lip or cleft palate and patients did not agree to participate in the study.
2.2. Research Methods
Study Design: A prospective, randomized, controlled clinical trial to evaluate implantation outcomes. Sample size: 32 patients.
2.3. Research Process
- Information gathering: clinical examination, intraoral and oral shots, sample imaging, CT- Cone Beam, Panorex and periosteography.
Orthodontics and general dental treatment before surgery. After that, graft-versus-bone graft surgery follows the technique of grafting two-piece bone-to-bone crest. Four to six months later, implants are implanted. After 6 months of bone implantation implant restoration.
- Follow up results 15 and 18 months after bone graft.
2.3.1. Implant surgery procedure
Implant implant implant standard implants must ensure the direction and position of implant in three dimensions as follows: Implant direction: Ideally, the implant axis will go through the side of the bite of the prosthetic later. Implant placement in 3 dimensions of space. In the outer side of the implant, the outer surface of the gap between the two teeth 1mm gap. Upper: The shoulder of the implant is 3mm free from the gingival margin. In near distance: Implant is adjacent to the root of at least 1.5mm.
2.3.2. Criteria for evaluating results
Successful evaluation of implant integration according to Misch 2008 [9] has four levels: implant success when implant is painless in functional, non-mobile, bone loss <2mm, no Translate. Implant exists without pathology when the implant is painless in functional, non-mobile, bone loss from 2-4mm and no discharge. Implant exists as a disease when it can be sensitized in functional, non-mobile, bone loss> 4mm but does not exceed 1/2 implant length, depth> 7mm, may have drainage and implant Failure to have any of the following conditions: pain in function, movement, bone loss> 1/2 implant length, uncontrolled drainage, no longer in the mouth.
Aesthetic evaluation of implant prostheses in accordance with Belser standard 2009 [4] evaluated the aesthetic of pink rosacea as the aesthetic of the gingival tissue around the gums, including 5 factors: gingival margin, gingival margin, curvature upper gums, gingival and gingivalal teeth compared to opposite teeth with the best score of 2 points, worst score of 0 and average of 1 point. Aesthetically pleasing white teeth are aesthetically pleasing to the eye. The teeth are made up of 5 elements: the shape of the tooth, the volume of the tooth, the color, the surface structure and the special features compared to the copper tooth. The lowest score is 0 and the average is 1. The total score for the pink and white index when reaching> 12 points is aesthetically pleasing, achieving 12 points is clinically acceptable and <12 points aesthetic failure.
Evaluation of patient satisfaction on a scale of 1 to 9 with scores of 1,2,3 was not satisfactory, 4,5,6 satisfied and 7,8,9 was very satisfied.
3. Research results
3.1. Implant transplant results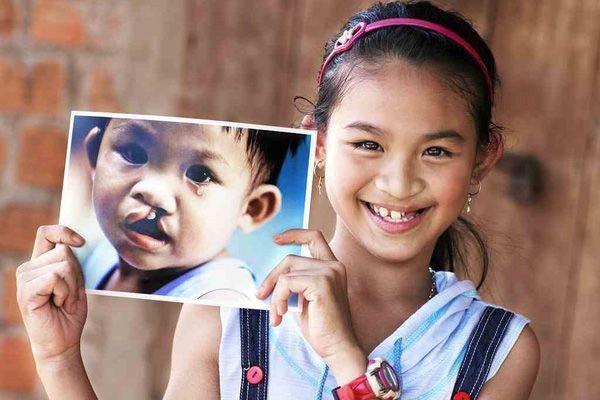 P = 0.000
After 4 months of bone grafting, 29 patients had enough bone to implant a total of 32 implanted implants. After 6 and 9 months implant, 100% implant successfully. After 12 months implantation: 1 implant is bone loss, this implant from standard to successful survival. Thus, 31 implant successes accounted for 96.9%, 1 implant survived 3.1%. Thus, 100% implant exists, functioning well, no implant failure during follow-up. Implant success rates were statistically insignificant (p <0.05).
3.2. Successful results of the implant on the aesthetics of prosthetics

Burser implant results show that 71.9% of prosthetics have aesthetics from the clinical acceptance threshold and 28.1% of poor aesthetic. This result is stable after 6 months of restoration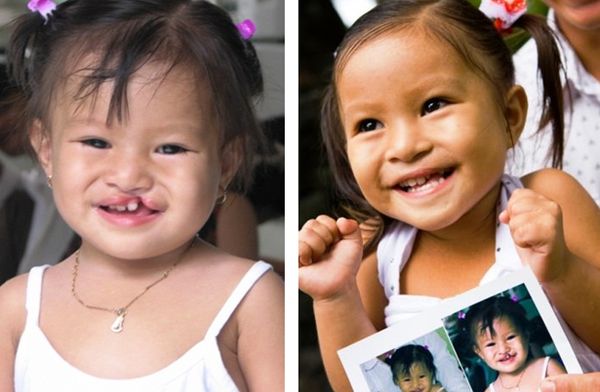 100% of the patients were satisfied with the aesthetics of prosthodontics during the 18-month follow-up period as the perceived sensitivity of the patients was too great from the initial defect to the ugly, confident smile. .
4. Discussion
Our results are comparable to that of Yoshiro Matsui (2007) with a survival rate of 98.6% [12], or Samuel's (2010) study with a survival rate of 98.4% [ten]. In addition, our results are higher than those reported by Hartel (1999) with a survival rate of 96% [7], or Kramer's (2005) study with implant survival rates at 82% [8].
Successful implant results in our study are equivalent to and higher than other studies that can be explained by a number of reasons: Because we have improved bone grafting techniques, the abdominal cavity (solid bones with good mechanical strength, good bone quality, and bone restriction, which help the implant to stabilize initially), compared with the study using only the porous bone of the iliac crest [7], [8] According to Albrektson (1980) [3] the pelvic girdle heals rapidly, but there is also high bone loss after healing; At the same time, we applied the technique of initial implantation implantation, such as small boreholes, large implant diameter, bony compression, oblong implant, surface treated and microscopic implant. Implant neck area should increase the contact area at the implant and bone surface; Implant transplant time from 4 to 6 months after bone grafting, bone grafts have matured and also did not occur too much bone loss compared with the study period from bone graft to implant prolonged. ]; Implant length is standard, implant length is defined by the upper dimension of the bone bridge after grafting. However, in patients with lip-palatine openings, after bone grafting, bone height deficiency is lacking, if using short implants will increase the rate of crowns-crowns, not ensure mechanical biomechanical problems. , which can lead to implant failure and also makes the restoration of teeth is long and less aesthetic. But the results of bone grafts in our study are that the upper side of the skeleton is at least 10 mm in diameter so implant implants with a standard length of 10mm ensure mechanical biopsy for the lateral incisors; Besides that, When bone grafts are added, we use bone from the chin or posterior area in combination with the composite material, so the bone integration is better than using only the composite materials. It is also possible that the time taken for our study to be shorter than other studies may have failed to occur.
5. Conclusion
Implants implanted on the openings have been grafted with a two-piece technique. The bones of the iliac crest have: 100% implant exists, functioning properly, no implant failure. All patients were satisfied with restorations on the implant and achieved 71.9% restoration from the clinical acceptance threshold upwards in accordance with Belser's standard.
The results of this study provide a new treatment for rectal palate patients in Vietnam.
References
1. Nguyen Bach Duong, Tran Thu Trung, Lam Hoai Phuong (2010), "Characteristics of cleft palate-palate flushes in 32 southern provinces from 2007 to 2010", Research Projects of Scientific Research, House Medical Publishing, p.81-89.
2. Phan Quoc Dung (2006), "Congenital malformations of frog's lips with Tu duc and Hung Vuong", Thesis of Medicine.
Albrektsson T. (1980), "Repair of bone grafts: A vital microscopic and histological investigation in rabbit", Scand J Plast Reconstr Surg, pp.14.
4. Belser UC, Grütter L., Vailati F. (2009), "Outcome evaluation early placement of maxillary anesthesia in single-tooth implants using objective esthetic criteria: Acute renal failure in patients with a 2-year follow-up using a pink and white esthetic score, J Periodontol, 80 (1), pp.140-51.
Enemark H., Sindent-Pedersen S., Bundgaard M. (1987), "Long-term Results after Secondary Bone Grafting of Alveolar Clefts", J Oral Maxillocfac Surg, 45, pp. 913-919.
6. Franck Renouard, Bo Rangert (1999), "Treatment of the edentulous maxilla", In: Risk factors in implant dentistry, simplified clinical analysis for predictable treatment, Quintessence Publishing Co, Inc., pp. 67-109.
7. Hartel J., Pogl C., Henkel KO (1999), "Dental implants in alveolar cleft patients: a retrospective study", J Craniomaxillofac Surg, 27, pp.354-357.
Kramer FJ, Baethge C., Swennen G. (2005), "Dental implants in patients with orofacial clefts: a long-term follow-up study", Int J Oral Maxillofac Surg, 34, pp.715-721.
Misch E., Sammartino G., Rebaudi A. (2008), Implant Success, Survival, and Failure: The International Congress of Oral Implantologists (ICOI), Implant Dentistry, 17 (1), pp.5 -15.
10. Samuel BF, Luis AE, Michyele CS (2010), "Survival of Dental Implants in the Cleft Area", Cleft Palate Craniofac J, 47 (6), pp.566-590.
11. Takahashi Tetsu, Masayuki Fukuda, Tai Yamaguchi (1999), "Placement of Endosseous Implants Into Bone Grafted Alveolar Clefts: An Assessment of Bone Bridge after Autogenous Particulate Cancellous Bone and Marrow Graft", Int J Oralmaxillofacimplants, 14, pp.86- 93.
Yoshiro Matsui, Kohsuke Ohno, Akiko Nishimura (2007), "Long-term study of dental implants places into alveolar clefts", The Cleft Palate-Craniofacial Journal, 44 (4), pp.444-447.

NHAN TAM DENTAL CLINIC
Address: 801-809, 3/2 Street, Ward 7, District 10, HCMC
Hotline: 1900 56 5678
Thank you for visiting www.nhakhoanhantam.com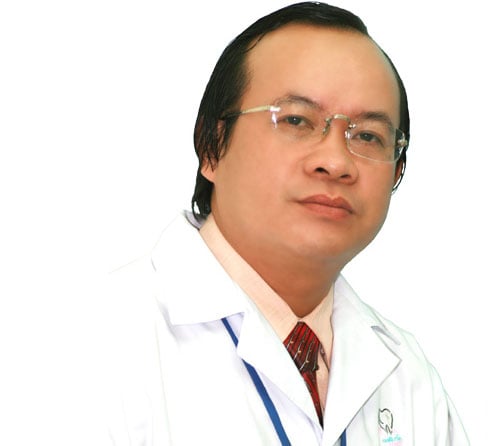 FIVE GOLDEN ELEMENTS MADE THE NHAN TAM DENTAL CLINIC BRAND
Professional ethics is the primary responsibility li>
Update and apply the latest dental technology to the treatment li>
Yearly experienced dentists team and 20 years customer's verification li>
Focus on the quality of service, ensure the results li>
The best customer care and services li>

COME WITH US TO GET YOUR HEALTHY TEETH
801-809 3/2 Street, Ward 7, District 10, Ho Chi Minh City, Vietnam li>
Hotline: 1900 56 5678 li>
Mobile: (+84) 903 632 701 - (+84) 938 967 858 li>