Nhan Tam dentist and 44 volunteer trips
Date: 31/05/2018
/
Author: Mr Hiếu
I met with a group of doctors, students of the University of Medicine and Pharmacy in Ho Chi Minh City and Cho Ray Hospital in Quang Nam, Thua Thien Hue for medical treatment for flood victims in 1999. That was the volunteer 33th. So far (2001), there have been 44 such volunteer trips.

Success factors in dental implant

The best and most prestigious braces today
Vo Van Nhan was born in 1972 and was a dentist at the University of Medicine and Pharmacy in 1991-1997. Since he was a student in the first year, he has had "blood" in social work. Every year he goes no less than 4 times. New medical visits to remote areas (suburbs or provinces) Multiply only to each prescription dispensing tasks. Study a little higher, about 3 years 4 years, he was divided medicine. In year 5, the practice doctors like him are holding the needle extracted for the patient. "That moment is happy and happy" - recalled, laughing. He is the one who has that "permanent" smile, in the movement of movement, in work and especially in the patient.
On the bus to Quang Nam, Hue that year, he often told jokes that make the journey over 1,000 km long continuous 4 days through many places have to do with fatigue.

Asked his most memorable memories after 44 trips, he said: he was a student in the year 5, during a social work on Cao Lanh, Dong Thap, Nhan asked a baby to extract:

- How old are you?

- 9 years old

Asked again the mother:

- How old is she?
- 19-year-old (!)
Asked to ask again, she still said a 19 and her 9-year-old child. After a while looking for ways to "problem" (not 10 years old child), she replied: "I only remember when I married 19 years old, but now I do not know.

The second story in Can Gio, after the doctor prescribed prescriptions and instructions carefully, the patient home, a slice of drugs asked: "Doctor, this drug a few days?
Speaking of jokes but said finished Human reconsidered: "Because my relatives are too hard, the old also do not remember, the drug is called seeds . He said: "At first, explain and go . Social work trips always work in the condition of lack of equipment. He said that it was an opportunity for himself and his volunteers to be challenged and adapted to the situation. It is hard material but it does not lack heart.
Perhaps because of that, when working as secretary of the faculty (since 1999), he again organized trips to the forest, to the sea for members, students of the department. In the academic year 1999 - 2000, the Faculty of Oral Surgery has had 11 social work visits, tooth extraction, tooth extraction, ice cream, toothbrush, oral hygiene guidelines for more than 1165 patients in many country. One of the fun parts of this departmental secretary is taking pictures. Any trip or activity, camping, he recorded the photos for himself, his friends, the department. Open his album, not one he did not comment with the witty sentence: "Well fall not lose" (picture tug of war), "Asia, my legs clamped" (photo jams), "Is ... a girl, he ran her ... run contest " (picture of two women carrying a woman running). Particularly with the tooth extraction examinations, he notes very carefully "Extraction of teeth for her children in ..." with very specific dates.

Born in Tam Ky, Quang Nam, but many times working in his hometown just in time to visit the house, asked the health of the stuff is white shirt to the people.

So do not afraid to leave his wife? "We learn the same course, do the same job so easy to understand each other, the commune is always encouraging people, support themselves wholeheartedly before and after the trip" - Multiply laugh.
FRIENDS
(Tuoi Tre Newspaper, Friday, March 2, 2001)

NHAN TAM DENTAL CLINIC
Address: 801-809, 3/2 Street, Ward 7, District 10, HCMC
Hotline: 1900 56 5678
Thank you for visiting www.nhakhoanhantam.com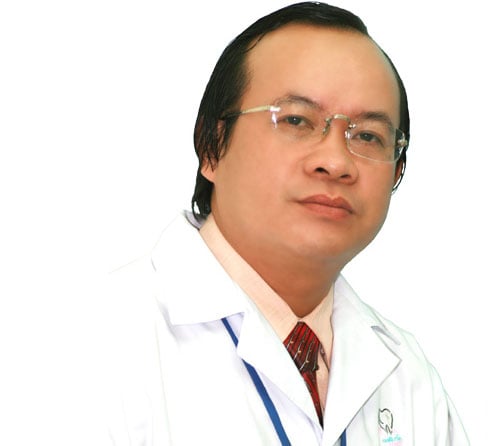 FIVE GOLDEN ELEMENTS MADE THE NHAN TAM DENTAL CLINIC BRAND
Professional ethics is the primary responsibility li>
Update and apply the latest dental technology to the treatment li>
Yearly experienced dentists team and 20 years customer's verification li>
Focus on the quality of service, ensure the results li>
The best customer care and services li>

COME WITH US TO GET YOUR HEALTHY TEETH
801-809 3/2 Street, Ward 7, District 10, Ho Chi Minh City, Vietnam li>
Hotline: 1900 56 5678 li>
Mobile: (+84) 903 632 701 - (+84) 938 967 858 li>