The best and most prestigious place for braces
Date: 31/05/2018
/
Author: Mr Hiếu
Nhan Tam Dentistry has more than 20 years of experience in the field of oral health care, bringing beautiful smile to millions of people and building trust in the hearts of our customers.

Dental braces 0% interest rate at Dental Center
Braces are one of the services that Nhan Tam dentists focus on, bringing happy smile to many patients. Good braces and reputations must meet safety, effectiveness and satisfaction criteria for all patients. With the mind motto of mind, Nhat Tam dentistry always put effective after treatment and patient satisfaction to the top. Learn more about the factors that create the trust and quality of treatment of a dentist to be worthy of the patient "choose face, send gold."
Top 3 criteria of a prestigious braces place
Place prestigious braces need modern equipment
Nhan Tam Dental Clinic is equipped with the latest ConeBeam CT 3D CT system. X-rays help doctors accurately and comprehensively diagnose the patient's clinical condition to provide a safe, effective and time-saving route to the patient. This is a criteria that not all dental addresses can meet.
Advanced performance technology
Apply Orthovision orthodontic software to reduce tooth extraction, shorten treatment time and predict the results after treatment. With modern 3D imaging, standardized dentistry based on Vceph 3D software, your doctor will plan your treatment, analyze the tooth moving process, relapse as well as post-treatment outcomes, To bring high aesthetic results, quickly.
CT images allow the visualization of three-dimensional images of the bony structure. Bracesare a complex method of dental prosthetics, must thoroughly analyze the clinical status of each patient to give methods, tools and expected time accordingly.
The advanced braces technology helps to support treatment more convenient, more effective and avoid the risks that can be encountered.

Good orthodontists, experienced
Although modern technology and equipment, but if the doctor does not use effective, appropriate, there will be no results braces good. So, with braces, the final decision will depend on your doctor.
Doctor Tran Thi Nga - Dental Director of Nhan Tam Dental Center. He is a doctor who graduated from the first basic Orthodontics course at the National Institute of Orthodontics in 2010 and later graduated from an advanced Orthodontic course there in 2016. At the same time, the Russian physician is also a member of the Association. Orthodontists in Vietnam, each attended the prestigious international braces conference, attended the training braces taught by French lecturers. Therefore, all complex cases, Russian physicians are able to meet. Your doctor can treat all complicated cases, bite openings, chewing or hamstring too much with TADS techniques, zygomatis screws to settle down, resolve difficult cases. For growth-changing cases, your doctor will limit your extraction of dental or pediatric dental treatment.
With modern technology and experience from thousands of different orthodontic doctors, Russian specialists closely follow the treatment of international standards, absolutely no damage to the teeth and jaw bone of the patient. Braces at Dental Center to help you realize the dream has a beautiful teeth, a smile to shine.
Why do we choose the prestigious place for braces?
Find the right address good braces and prestige, good orthodontist is you have been successful initially. However, not everyone is lucky and smart in choosing an address to send smiles. Must meet these top factors to be able to achieve the desired results initially. Any patient who decides on the braces also determines the time and money to be able to exchange a smile, beautiful, so everyone hopes to achieve the best possible results.

Be aware that to find a good and reputable bracing address , you should choose large, long-lasting and bracing dental centers for many different patients with successful outcomes. expectations. The satisfaction of the customers through the reviews, comments will also be one of the factors for you to choose the right dental to run braces.
The best and most prestigious place for braces in HCMC
Nhan Tam Dental Clinic is one of the major dentists in HCMC in particular and in Vietnam in general. With more than 20 years of establishment and development, dentistry has brought millions of beautiful smile to everyone, creating firm belief in the hearts of customers in the country as well as abroad.
In addition to the high expertise and experience of orthodontists, the facilities provided at Nhan Tam Dental Clinic are always of international standard. The dental center is one of the best and most reputable braces in HCMC.

NHAN TAM DENTAL CLINIC
Address: 801-809, 3/2 Street, Ward 7, District 10, HCMC
Hotline: 1900 56 5678
Thank you for visiting www.nhakhoanhantam.com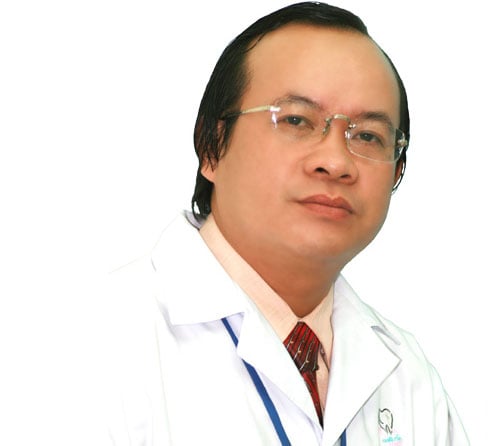 FIVE GOLDEN ELEMENTS MADE THE NHAN TAM DENTAL CLINIC BRAND
Professional ethics is the primary responsibility li>
Update and apply the latest dental technology to the treatment li>
Yearly experienced dentists team and 20 years customer's verification li>
Focus on the quality of service, ensure the results li>
The best customer care and services li>

COME WITH US TO GET YOUR HEALTHY TEETH
801-809 3/2 Street, Ward 7, District 10, Ho Chi Minh City, Vietnam li>
Hotline: 1900 56 5678 li>
Mobile: (+84) 903 632 701 - (+84) 938 967 858 li>