The article on dental implant restoration for ectodermal dysplasia patients is published in international journals
Date: 31/05/2018
/
Author: Mr Hiếu
Vo Van Nhan DDS.PhD at the 23rd International Conference on Osteoarthritis, was published in the International Journal of Oral and Maxillofacial Surgery - one of the leading journals in the field of facial surgery in the world.

TS - Dr. Vo Van Nhan participated in the report at the Conference on Science and Training teeth jaw 5th

Conference on bone grafting and sinus elevation in dental implants

To implement dental implant treatment for patients with congenital anomaly caused by epidural dysplasia, Dr. Vo Van Nhan had to apply two innovative implanted cheekbones to grow teeth molars upper and lower jaw nodes for bone grafting, implant implant. This work was reported at the 23rd International Orthopedic Surgery International Conference. The conference takes place from March 31 to April 3 in Hong Kong.
Dr. Vo Van Nhan's topic is highly appreciated, friends and international reporters give much praise, for planting teeth for patients with less fortunate to suffer from dysplasia syndrome. Caused by lack of teeth and innate teeth, Dr. - Dr. Vo Van Nhan has to apply the most difficult techniques in the field of dental implant. These complicated techniques have very few doctors in the world that can do it.
Dr. Vo Van Nhan at the 23rd International Conference in Hong Kong
Two dental caries for patients with NTKH (30 years old, female) and patients with congenital anomaly. The management board (23 years old, male) conducted in 2016 are special, rare and special cases. Severe epilepsy syndrome. Successful dental implantation, these special patients have a confident smile radiant, improve the quality of life and open up more opportunities in the work.
Implantation implant for dental implant for congenital implant of TS - Dr. Vo Van Nhan has brought practical meaning as well as profound humanity. His report on implants for congenital implantants published in the national journal of topical oral surgery has once again confirmed the development of Vietnamese dentistry, contributing to the improvement of the implant field in the world.

NHAN TAM DENTAL CLINIC
Address: 801-809, 3/2 Street, Ward 7, District 10, HCMC
Hotline: 1900 56 5678
Thank you for visiting www.nhakhoanhantam.com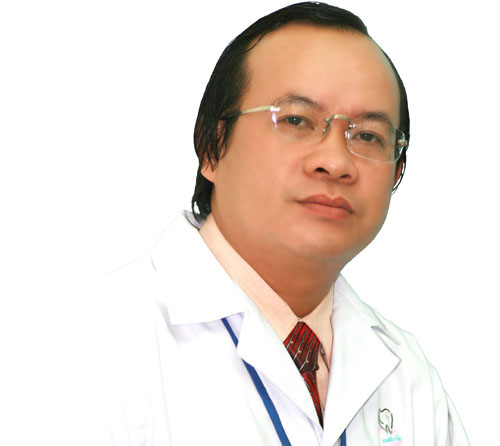 FIVE GOLDEN ELEMENTS MADE THE NHAN TAM DENTAL CLINIC BRAND
Professional ethics is the primary responsibility li>
Update and apply the latest dental technology to the treatment li>
Yearly experienced dentists team and 20 years customer's verification li>
Focus on the quality of service, ensure the results li>
The best customer care and services li>

COME WITH US TO GET YOUR HEALTHY TEETH
801-809 3/2 Street, Ward 7, District 10, Ho Chi Minh City, Vietnam li>
Hotline: 1900 56 5678 li>
Mobile: (+84) 903 632 701 - (+84) 938 967 858 li>