Dental implants for people with missing teeth
Date: 31/05/2018
/
Author: Ms Trúc
This is the first successful dental implant restoration for people with congenital teeth missing in Vietnam performed on June 3, 2016 by Dr. Vo Van Nhan and his staff. Dental implants for patients with congenital teeth missing are conducted in the combination of two complicated techniques of mandibular nerve reposition and zygomatic implants to restore the entire upper and lower jaw teeth to the patient. This success marks a new step in the dental implant industry in Vietnam.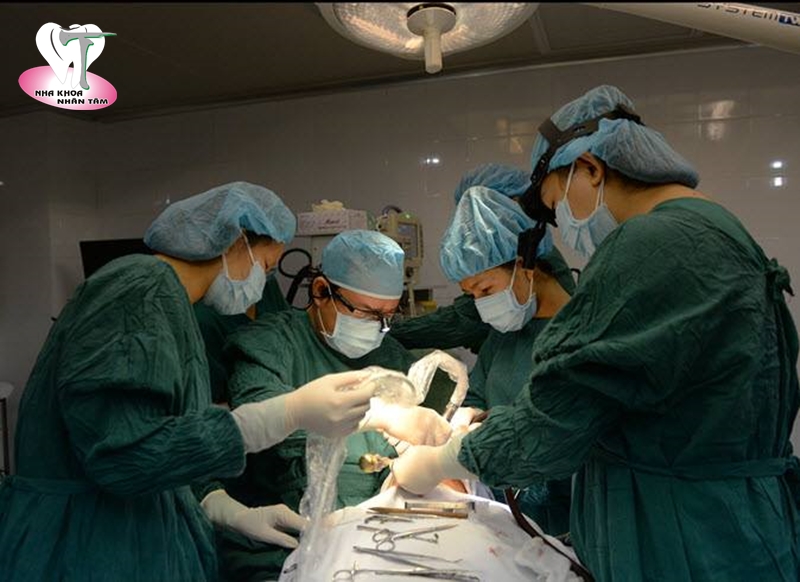 The results and methods may vary depending on the individual's condition
This complex surgery was performed to patient Nguyen Thi Kim Hue (30 years old - Hanoi) who suffered from congenital missing teeth (no teeth since birth), so the jaw bone does not develop. In addition, the patient must wear removable denture when she was just 14 years old. So far, the upper and lower jaw has been severely resorbed that traditional dental techniques fail to address.
Ms. Kim Hue shared, "When I was a child, I was missing teeth and had to wear denture since 14 years old. After wearing a denture for some time, my jaw started to get infected and the teeth began to fall off. I have consulted in many places and by 2015 I have implanted implants but can not do. So then I was introduced to Doctor Nhan. "
After a clinical examination and investigated in 3-dimensional X-ray film, Dr. Vo Van Nhan said: "The case of Kim Hue patients is very special, upper jaw bone is deep rubbing the bottom of the sinus , the lower jaw bone is broken and the nerve is revealed. To solve this case, only one possible solution is to perform the two techniques: nerve displacement, implant implants to restore the lower teeth and implant the cheek bone to restore the upper teeth. "
However, both techniques require the doctor to have subtle skills, anatomical anatomy and a lot of experience. But when mastered the technology will be a treatment option with a high success rate (98-100%), effective and safe for patients. In addition, this method has the advantage of reducing the number of surgeries, shortening the length of hospital stay and the duration of treatment. At the same time, allow patients to have temporary temporary teeth after surgery.
Implementing one of the two techniques has been difficult, while combining these two techniques in the same patient, the level of difficulty and challenge can increase many times in terms of surgery, dental restorations, chewing and cosmetic rehabilitation. So far, few doctors have successfully performed these two techniques at the same time.
The success of parallel surgery by Dr. Dr. Vo Van Nhan has marked a new step in the dental implant industry of Vietnam. In addition, Dr. Nhan has reported on an improved cheek implant technique at the 2015 International Conference, which contributes greatly to science, contributing to the improvement of this technique in the world.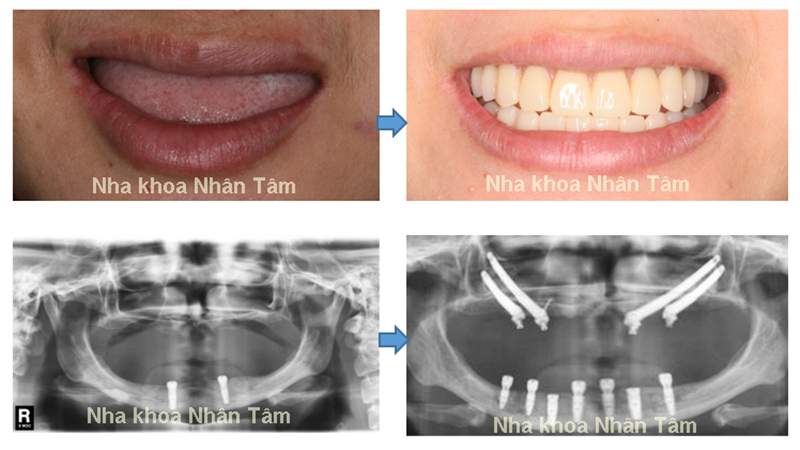 The results and methods may vary depending on the individual's physical condition
After 4 hours of intensive work, Dr. Nhan and her team successfully performed the surgery.
Initially, the patient's condition was restored, he had good contact and was discharged on June 4th. Estimated 1 week after surgery to reduce swelling and edema, patients will be fixed teeth on the implant.
However, patients need to eat soft and liquid food in the first 3 months to ensure that the implant is fully attached to bone, as well as careful care regimen to prevent soft tissue inflammation through the implant. . This will ensure aesthetic results and long-term success.
Patients should check back periodically every 6 months for oral hygiene, bite check, healing of the implant, bone and gum tissue.
Prevention and treatment for the same congenital absence
Patients should be closely monitored for comprehensive and long-term treatment strategies before and after implantation. Implant implants are only available when the patient is an adult (complete growth, usually over 18 years of age).
Prior to implant transplant (before age 18), a dental restoration plan is needed to ensure aesthetics helps patients reduce their feelings of inferiority and psychological effects during their schooling period. At the same time ensure optimal maintenance of the alveolar bone, this stage of treatment includes: rectal arrangement of neoplasms, sparse teeth or restorations in missing teeth, tooth extractions selectively to limit bone loss.
In addition, it must be combined with psychiatrists to treat psychological treatment for patients because often patients with appearance defects easily lead to behavioral disorders. And dermatologist to treat related symptoms of skin, nails, toenails, hair ...
Implant implantation (after 18 years of age) must be set up: the surgical plan, the optimal restoration and the plan for the care and maintenance of the implant to ensure aesthetic function and long-term chewing function.
One of the most important factors, especially during the operation, is to require the physician to be familiar with the structure of the patient's bones, nerves and blood vessels, to understand the purpose and sequence of the procedure. Art. At the same time, erythropoietic surgery must work together, rhythmic coordination, in addition to the doctor needs to have sophisticated skills, experience to ensure successful surgery, safe as well as prevention, Early detection and timely treatment of complications can occur.
With the success of transplant surgery for infertility , Dr. Vo Van Nhan has given hope and opportunity to patients with Kim Huệ and patients with no congenital function restored. chewing and aesthetics, improving quality of life, confidence in communication and community integration.

NHAN TAM DENTAL CLINIC
Address: 803-805-807-809, 3/2 Street, Ward 7, District 10, HCMC
Hotline: 1900 56 5678
Thank you for visiting www.nhakhoanhantam.com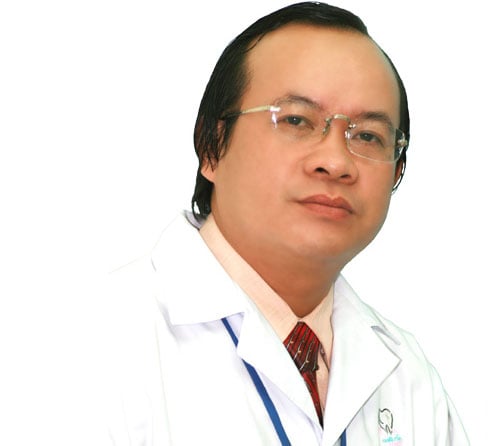 FIVE GOLDEN ELEMENTS MADE THE NHAN TAM DENTAL CLINIC BRAND
Professional ethics is the primary responsibility li>
Update and apply the latest dental technology to the treatment li>
Yearly experienced dentists team and 20 years customer's verification li>
Focus on the quality of service, ensure the results li>
The best customer care and services li>

COME WITH US TO GET YOUR HEALTHY TEETH
801-809 3/2 Street, Ward 7, District 10, Ho Chi Minh City, Vietnam li>
Hotline: 1900 56 5678 li>
Mobile: (+84) 903 632 701 - (+84) 938 967 858 li>