Braces - what to look for?
Date: 31/05/2018
/
Author: Ms Trúc
Teeth of the teeth, teeth, teeth, mating, deviation is the main reason, significantly affect the smile, beauty and charm, leading to lack of confidence in daily communication. In addition, affect chewing function, tooth decay and gingivitis. Braces are the method of preserving maximum teeth, do not affect the dental tissue, should be chosen by many people. However, unlike many other methods that can produce results quickly, braces take a long time.


DENTAL - HIGH TEMPERATURE TREATMENT SOLUTION
Currently, there are two methods of braces that are non-surgical braces and surgical braces, also known as orthopedic surgery.
For non-surgical braces, there are three tools: removable appliances for simple deviations, bad habits; The most commonly used fixing device and transparent gillipot device - braces without braces, suitable for those who regularly communicate with the community but only for simple cases.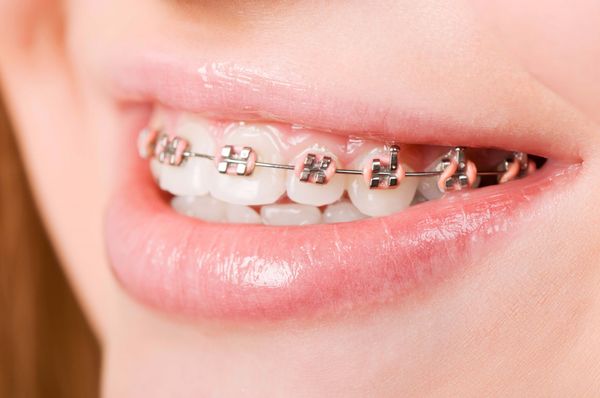 Braces have surgery for those with complete development of the craniofacial system, usually over the age of 18, and are indicated for serious dental or jaw bone disorders.
In addition to the advantages of aesthetic adjustment and chewing function, braces also minimize dental problems such as tooth decay, root canal inflammation, gum disease, periodontal disease ... thus limiting the status of food is stuffed in the interstitial. Besides, the greatest advantage of the braces is not grinding real dental tissue as dental porcelain method, so after braces are still natural teeth. Because of the advantages that the braces are no longer limited to children anymore, braces can be made in many different age.


WHAT YOU WANT TO KNOW?
The course of braces can last from one to three years. Patients often wear a tool in their mouth, which can lead to many unexpected complications. Here are some things to keep in mind.

Before braces


Choosing a reputable dental address: A reputable dentist will have a team of well-qualified doctors, experienced staff and modern equipment, offering diagnosis and treatment options appropriate.


Choose a time to braces: The golden time for braces is determined by the age of 9-14 years. At this time, the jaw and jaw structure are still growing. Moving teeth is easy and works best. However, in some cases braces can still be done at older age.

During the braces


After attaching braces, you will feel a little uncomfortable, because there are strange instruments in the mouth. Even the lips, cheeks and tongue feel restless, losing their natural touch. All these feelings are completely normal and they will disappear after a few weeks.


Oral hygiene: Oral hygiene is more concerned because food is very easy to cling to braces, bowels, long days will form plaque, tarnish cause bad breath, tooth decay as well as gum disease. . Pay attention to the choice of soft bristle toothbrush, fluoride toothpaste, use of interdental brushes to clean the teeth and braces. Properly brush and use chlorhexidine mouthwash to prevent tooth decay and reduce gingivitis. Clean your teeth after every meal. In order to be able to clean the food between the teeth, you need to use only floss, simply put over the gauze to gently clean the teeth without damaging the gums.


Diet: During the first few days after getting braces you should eat soft foods, so cut the food into small pieces to avoid broken or stuffed equipment. In addition, you should avoid hard foods, sticky food, limit foods that have sugar they can generate acids that cause tooth decay as well as gum disease.


Do not smoke: Using tobacco will cause your teeth to have black spots and discoloration.


Avoid teeth whitening products while you braces, and your teeth will be whitened after the end of the treatment.


Follow the appointment schedule: During the braces, on average, you will visit the dentist once a month to adjust the tooth pressure, to replace the elastic or instrument, to ensure that the teeth are positioned correctly. submit. If it arrives late, it will interrupt the braces and the braces will be prolonged or even difficult to achieve.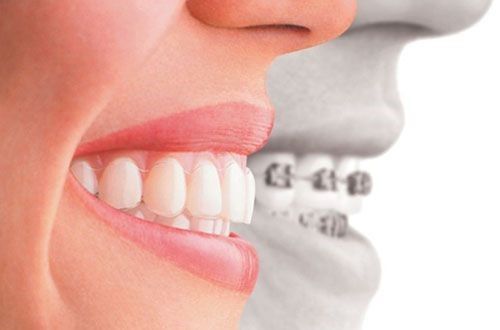 After removing the braces


After removing the braces does not mean that you have finished the treatment process but you still have a step to maintain the results of braces, you have to wear a tool to maintain a few years. Therefore, you need to re-examine the appointment of the orthodontist. It is important to wear a retractable instrument if you do not follow the orthodontist's guidelines, so it is easy for your teeth to adjust properly.


At present, there are many tools to maintain: removable and fixed. Depending on the case, the doctor will decide what kind of equipment is appropriate.
Dr. Vo Van Nhan
According to Health Magazine - khoe24h.vn


NHAN TAM DENTAL CLINIC
Address: 803-805-807-809, 3/2 Street, Ward 7, District 10, HCMC
Hotline: 1900.56.56.78
Thank you for visiting www.nhakhoanhantam.com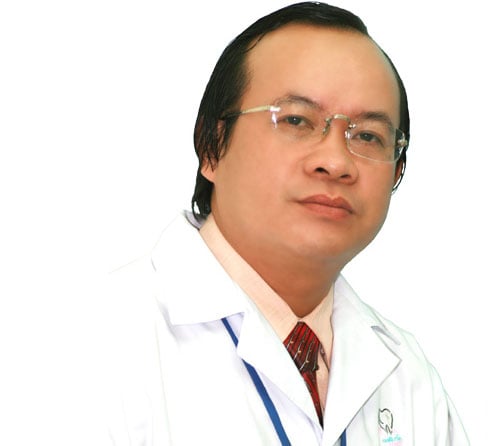 FIVE GOLDEN ELEMENTS MADE THE NHAN TAM DENTAL CLINIC BRAND
Professional ethics is the primary responsibility li>
Update and apply the latest dental technology to the treatment li>
Yearly experienced dentists team and 20 years customer's verification li>
Focus on the quality of service, ensure the results li>
The best customer care and services li>

COME WITH US TO GET YOUR HEALTHY TEETH
801-809 3/2 Street, Ward 7, District 10, Ho Chi Minh City, Vietnam li>
Hotline: 1900 56 5678 li>
Mobile: (+84) 903 632 701 - (+84) 938 967 858 li>