Dental implant placement for ectodermal dysplasia patients
Date: 31/05/2018
/
Author: Ms Trúc
BTO (Bien Hoa) has Congenital Congenital Syndrome successfully performed at Van Hanh General Hospital (Ho Chi Minh City).
Rare case
Mr. L. recovered well after four hours of surgery by TS.BS Vo Van Nhan on January 13.
Congenital implantation is a condition in which the patient does not have congenital or permanent teeth. This is a very rare condition, one of the most serious forms of epithelial dysplasia (a disorder of the genitals).
Dr. Nhan applied two techniques at the same time: removal of the jaw nerve and implantation of the cheek bone to restore the entire maxillary and lower jaw.
This is a complex technique that delivers a high success rate (98-100%). In addition, this method has the advantage of reducing the number of times surgery, shorten hospital stay, treatment time. At the same time, it allows patients to have permanent temporary teeth after surgery.
23 years and a memory of a tooth
In L. more than 1 year old, there is a deep inside of the jaw. This is the only tooth that L. has, until the age of 10 this tooth is damaged and spit.
At this time, "the family brought L. to a large hospital in Ho Chi Minh City for examination. After watching the X-ray film, the doctor concluded that there was no germline. However, doctors stop here and there is no solution, "said BQH, L. of L.
But the family does not stop there, but continues to find ways to overcome the child through many hospitals from Bien Hoa to Ho Chi Minh City. And from that point on, before the surgery, L. had to replace the denture four times.
However, the denture is only aesthetic for patients, not solve the basic activities are ... eat.
Because of lack of teeth, the jaw bone is serious, the denture is easy to move, so the chewing power is poor. Most importantly, it affects the psychology of L. through each period of development.
Through many visits and monitoring, Dr. Nhan said: "His case L. very special, the upper jaw bone is deep cavity deep cavity sinus, lower jaw bone is broken and revealed nerve. The prognosis for not cutting the nerve as well as the possible complications has been studied very carefully when deciding to apply two techniques at the same time.
Need early detection
According to Dr. Nhan, about one in every 100,000 cases. There are more than 120 known types of epidurals. Peripheral edema is the most common type of disease.
According to three brothers: "Since the birth of L. has been crushed for two months, my parents go out in the cool street is okay, go home crying. The family was very difficult at the time, but the air conditioner in the room for me, then I cried out from the heat.
In addition, the syndrome is characterized by less hair, no sebaceous glands, no sweat glands.
Patients often have visual manifestations such as nasal concave nose, lips, over the protruding eye, cheeks, skin around the eyes are hyper pigmented and wrinkled.
Expressions in the mouth include spiked or pointed teeth, missing or missing teeth completely in the teeth or permanent teeth, irregularly shaped teeth, teeth are often sparse, slow to permanent teeth, poorly developed, high prostitution or gap in the female.
Patients also show signs of decreased salivary flow and lack of extra glands in the mouth, leading to decreased salivation and dry lips cracking.
Oral treatment for patients with congenital anomaly does not have a definite time, but according to Dr. Nhan, if detected early, the condition will be improved better, safer.
In the case of L., when performing one of two techniques is difficult, while combining these two techniques on the same person, the level of difficulty and challenge may increase several times. In terms of surgery, prosthetics, chewing and aesthetic rehabilitation. So far, in the world, few cases have successfully implemented these two techniques together.
The 1.75m high school graduate, who has lived for 23 years without teeth, seems to be completely different, eating only soft or liquid food. "If not, then chewing will hurt," L. said before entering the operation.
After surgery, Mr. L. can put dentures and after 4 months can fix porcelain fixed teeth, normal activities. Implant implants combine with bone grafts to increase bone volume loss, help increase retention of dentures, improve chewing, improve aesthetic optimum.
More articles via links: http://tuoitre.vn/tin/song-khoe/20170120/nguoi-khong-rang/1255249.html


NHAN TAM DENTAL CLINIC
Address: 803-805-807-809, 3/2 Street, Ward 7, District 10, HCMC
Hotline: 1900.56.56.78
Thank you for visiting www.nhakhoanhantam.com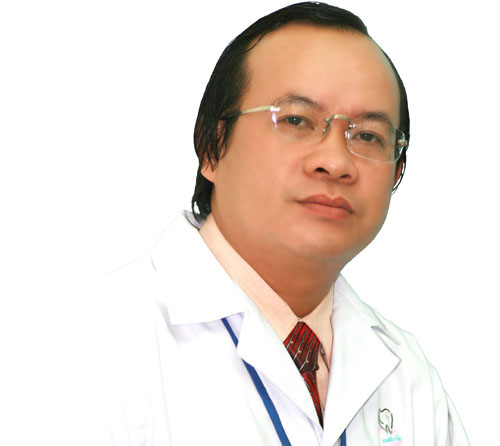 FIVE GOLDEN ELEMENTS MADE THE NHAN TAM DENTAL CLINIC BRAND
Professional ethics is the primary responsibility li>
Update and apply the latest dental technology to the treatment li>
Yearly experienced dentists team and 20 years customer's verification li>
Focus on the quality of service, ensure the results li>
The best customer care and services li>

COME WITH US TO GET YOUR HEALTHY TEETH
801-809 3/2 Street, Ward 7, District 10, Ho Chi Minh City, Vietnam li>
Hotline: 1900 56 5678 li>
Mobile: (+84) 903 632 701 - (+84) 938 967 858 li>