Find solutions to develop dental tourism in Ho Chi Minh City
Date: 31/05/2018
/
Author: Ms Trúc
At the NewWorld Hotel (District 1, HCMC), Vietnam Dental Tourism Joint Stock Company (DT Group) in conjunction with Ho Chi Minh City Dentistry Hospital has held a seminar " develop dental tourism "to propose some solutions to help develop dental tourism in the city.

The "golden hand" of the Vietnamese dental industry shared the solution to develop dental tourism

New breakthrough in dental implant industry in Vietnam: To grow teeth through surgery to remove the nerves
Representatives of dental clinics have agreed to sign a joint dental group (group).
At the seminar, 14 clinics also agreed, agreed to jointly set up the group (dental group) tourism in order to link expertise, personnel ... between the dentist; offers a number of standard provisions for dental clinics that are members of the dental tourism group; At the same time, a development roadmap for this type of service is also planned.
Accordingly, the dental tourism target set the end of 2019, the number of tourists dental tourism reached 3,000, doubling compared to 2018; Set up a center for inquiries, customer service dental tourism at international airports and tourist destinations crowded with tourists. By 2022, dental tourists accounted for 1/3 of the total number of tourists visiting Vietnam. To reach the target, TS-BS Vo Van Nhan said that it is necessary to apply digital technology in dental treatment.
Meanwhile, Deputy General Director of SAIGONTOURIST SAIGON TOURIST (SAIGONTOURIST), said that dental tourism is a real new product, contributing to the appearance and highlight of the tourism industry. HCMC calendar.
However, according to Nguyen Thanh Kong, Director of Thanh Cong Tourism Company, for dental tourism development and is well known, the reception department also need to have skills in tourism. "In the case of a customer calling the dental center, the staff, in addition to consulting the dental services, must know the basic tourist destinations in the city for further advice or possible information and then to the travel consultant.
A travel expert explained, dentists are considered a "great guy", while travel is likened to "her lovely". They have lived and lived well. Now, to "mount" again need to find a common voice.
According to this, Tran Thi Cam Van, a founding member of the dental tourism group, said that in the near future, the dental tourism team will offer 30 minutes, 60 minutes, 120 minutes and 2 days The calendar can be integrated into tourism products, offering visitors a need.
Nguyen Nam


NHAN TAM DENTAL CLINIC
Address: 803-805-807-809, 3/2 Street, Ward 7, District 10, HCMC
Hotline: 1900 56 5678
Thank you for visiting www.nhakhoanhantam.com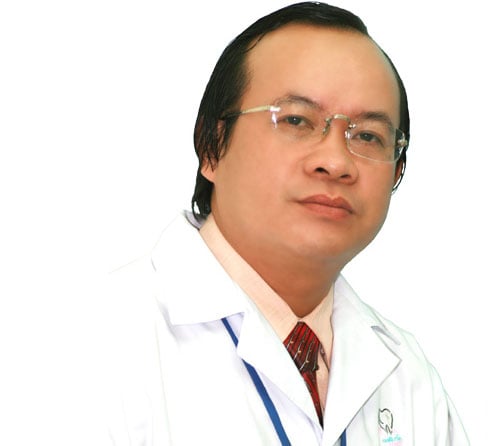 FIVE GOLDEN ELEMENTS MADE THE NHAN TAM DENTAL CLINIC BRAND
Professional ethics is the primary responsibility li>
Update and apply the latest dental technology to the treatment li>
Yearly experienced dentists team and 20 years customer's verification li>
Focus on the quality of service, ensure the results li>
The best customer care and services li>

COME WITH US TO GET YOUR HEALTHY TEETH
801-809 3/2 Street, Ward 7, District 10, Ho Chi Minh City, Vietnam li>
Hotline: 1900 56 5678 li>
Mobile: (+84) 903 632 701 - (+84) 938 967 858 li>