Improved chewing and aesthetic function for congenital anomaly
Date: 31/05/2018
/
Author: Ms Trúc
BQL (Bien Hoa) with Congenital Congenital Syndrome has been successfully operated at Van Hanh General Hospital (HCMC).
On January 13, Doctor, Dr. Vo Van Nhan - Director of Dental Implant Center Nhan Tam Dental Surgery successfully performed for Binh Le (Dong Nai) - patients with no teeth since birth. causing jaw bone is not growing. He suffers from a loose jaw causing pain, which affects his chewing and aesthetic functions. In addition, Le also has the appearance of hair grows thin and thin, thin skin ...
Difficult meal is due to no innate teeth
Since birth, Le absolutely no teeth teeth as well as permanent teeth. By the time he was one, only one tooth had grown deep inside his lower jaw and by the time he was 10 years old, the tooth had broken down and had to be removed.
At this time, the family took Le to a large hospital in Ho Chi Minh City for examination. "After watching X-ray, the doctor concluded that he did not have any teeth, however, they just stopped here and have no solution," said Binh Huy - father of Le.
Implants implant and cheek implants of Le patients after surgery
As a child, Le family continue to seek treatment. In the following years, his parents took him to many large hospitals in Bien Hoa and Ho Chi Minh City but still have no effective solution.
Le said: "I do not have teeth since childhood and have to wear dentures to disassemble from 10 years old. False jaws are increasingly loose, chewing very painful. I changed my dentures four times but still did not eat chewing. "
"Le's case is very special because congenital anomalies are rare, with a rate of 1 / 100,000 newborns, and one in the severe forms of epilepsy dysplasia syndrome ".
"Patients who have no teeth from birth mean that the jaw bone does not develop, that the gums are thin and thin, and that this is a major disadvantage for bone-supported restoration and preservation of dentures, including implants. Normal implants can not be performed because the upper jaw catches the nose, the lower jaw is just one millimeter from the nerve, "says Nhan.
Surgery is successful, improving chewing and aesthetic functions
According to Dr. Vo Van Nhan, in order to solve this complicated case, the only way to do this is to perform two intensive techniques, namely, neurosurgery for implantation of the lower jaw and implants for implantation of cheekbones for planting. upper jaw These are two complex techniques that require a physician with years of experience in the field of anatomy to master these techniques, as well as prevent and control complications. It can happen in a timely manner, ensuring safety and success for patients.
In order to prepare for this operation, Nhan spent a lot of time researching and analyzing bone as well as important anatomical structures such as blood vessels, nerves, sinuses, and ophthalmia. Make surgical plans as well as correct, tight and comprehensive surgery. Thus, after more than 4 hours (one hour ahead of schedule), Le's surgery was performed successfully beyond expectations. The patient's health condition is good, healing well. It is expected that after 2 weeks of operation, Le will be fixed temporary teeth on the implant and will replace fixed dental porcelain after 4 months.
New advancement of modern dentistry in Vietnam
Implementing one of the two techniques of removing the nerve or implanting a cheek bone implant has been a difficult one, and the combination of these two techniques on the same patient is a real challenge.
From dental implant for Ms. Nguyen Ha - who is missing teeth, more than 30 years to wear dentures to patients with congenital anomaly Binh Le, successful doctor, Dr. Vo Van Nhan marked a new step in the dental implant industry of Vietnam.
Dr. Nhan is invited to report at the International Symposium "Mouth and Face Surgery" - ICOMS held every two years from 31 March to 3 April in Hong Kong. , was also invited to report at the International Implant Conference in Italy in June 2017.
The success of combining these two techniques provides great hope for congenital implanted patients as well as loss of teeth with severe upper jaw or upper jaw removal. human. The surgery not only helps the patients recover chewing and aesthetic functions, but also helps them relieve psychological, physical, psychological and social development as normal people, improve the quality of life. live, communicate confidently and integrate into the community.
* The character in the post has been renamed
More articles at links: http://suckhoe.vnexpress.net/tin-tuc/khoe-dep/cai-thien-chuc-nang-nhai-va-tham-my-cho-nguoi-khong-rang-bam -sinh-3530902.html


NHAN TAM DENTAL CLINIC
Address: 803-805-807-809, 3/2 Street, Ward 7, District 10, HCMC
Hotline: 1900.56.56.78
Thank you for visiting www.nhakhoanhantam.com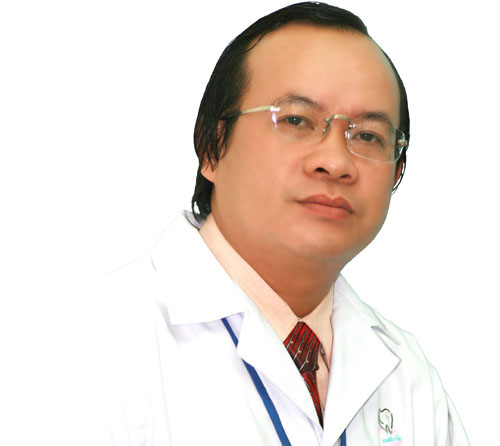 FIVE GOLDEN ELEMENTS MADE THE NHAN TAM DENTAL CLINIC BRAND
Professional ethics is the primary responsibility li>
Update and apply the latest dental technology to the treatment li>
Yearly experienced dentists team and 20 years customer's verification li>
Focus on the quality of service, ensure the results li>
The best customer care and services li>

COME WITH US TO GET YOUR HEALTHY TEETH
801-809 3/2 Street, Ward 7, District 10, Ho Chi Minh City, Vietnam li>
Hotline: 1900 56 5678 li>
Mobile: (+84) 903 632 701 - (+84) 938 967 858 li>