Successful implant for congenital teeth loss patients
Date: 31/05/2018
/
Author: Ms Trúc
Patient temperature is constant at 38, 39 degrees Celsius from birth, 23 years, the management board has never enjoyed a real meal because of no teeth.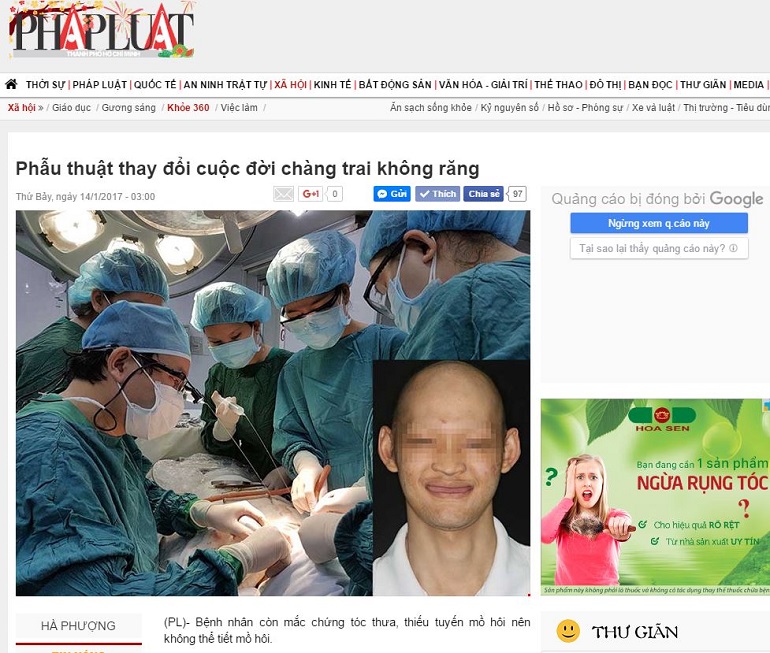 Body temperature is always 38, 39 Degrees Celsius
Sitting outside the operating room early in the morning, the eyes of his father, Mr. BQH (Dong Nai), expressed the suspense. From the day he received the good news that his son, MB, 23, could have permanent dental implants, Mr. H. rushed to arrange the family work, bringing children to Ho Chi Minh City for surgery soon.
Mr H. said that his son was born at a hospital in Dong Nai province. It is strange that from birth to the end of his third month, his son was always crying, and he almost did not sleep at night. At the beginning of the fourth month, his son fever continuously, accompanied by symptoms of diarrhea ... Family go to the doctor in many places but they do not conclude what the disease. Since childhood, his body temperature is always higher than normal people, about 38, 39 degrees Celsius, who always hot hot. "What's special about my baby is that it has no pores, no sweat glands, slow growth and less hair, but beard grows faster. At that time, doctors diagnosed L. have neurological disorders but have not found treatment, "- said Mr. H..
The strange disease of L. that 23 years he did not teething. When L. was 10 years old, his lower jaw had a molar, but it was not long before he was dehydrated and lost. According to the doctors of the University of Medicine and Pharmacy, L. suffering from tooth without teeth. Since childhood, L. has undergone four dentures. However, wearing dentures is aesthetically pleasing, but eating is very inconvenient. "For 23 years, my child has never had a really good meal. Not to mention high school days, six sessions each week, the children can go to school only three sessions due to hypothermia always sweltering heat, air-conditioned rooms must be located in the new stand "- Mr. H. says.
Although living with the difficulties of disease but he always achieved good in learning. Mr. L. has just graduated from the Faculty of Literature and Social Sciences and Social Sciences, is currently continuing his master's degree in literature. "I hope after constant tooth implant, L. can eat without pain as before," Mr H. shared.
Rare disease in the world
According to Vo Van Nhan DDS.PhD, Director of Nhan Tam Dental Clinic, Ho Chi Minh City, who directly surgery for L., patients with congenital malformations. This is a very rare form of the disease, one of the most serious forms of epidurals. This disorder affects the teeth, hair, nails, toenails, skin. Therefore, patients with missing teeth, thin hair, lack of sweat glands cause patients can not sweat, the body is often heated. The rate of this disease in the world is very rare, about 1 in 100,000 people. Particularly of L. patients are extremely rare form because patients lack all the teeth rather than missing several teeth as in other cases. "Patients often have a very loose prosthesis, poorly developed bone, and no jaw. Therefore, in order for the patient to be comfortable with new teeth,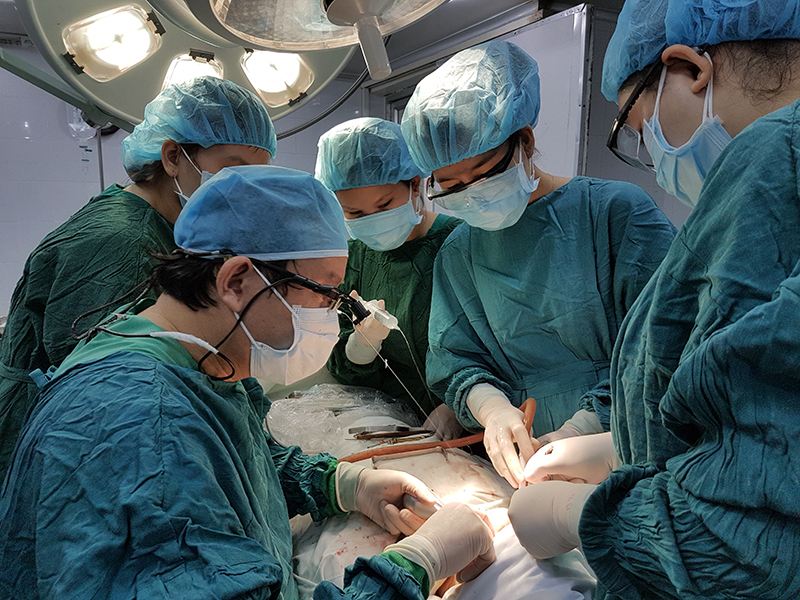 The dental implants for MB staff lasted more than four hours and were successful beyond expectation
Dr. Nhan explained that patients using implant implants in combination with bone grafts to increase bone volume, increasing denture retention, improving chewing, improving aesthetic optimum. However, because the patient's jaw does not have bones, so during the operation, the lower jaw will take the nerve, then implant the bone implant and insert the nerve back. With the upper jaw, because the jaw bone has disappeared, doctors have to use the cheekbones to bone the upper jaw for patients with the most advanced implant technology.
After more than four hours of surgery, to 13 hours on January 13, doctors announced surgery was more successful than expected. Patients will be hospitalized for about one day for follow-up and five days of continuous wound healing.
L. was able to solve the jaw problem, while the problem of lack of sweat glands, lack of hair did not have any accurate research to solve. There are very few doctors in the world who can successfully perform both these intensive techniques.
VO VAN NHAN DDS.PhD,
Director of Nhan Tam Dental Clinic, Ho Chi Minh City
HA PHUONG - Ho Chi Minh City Law Newspaper
View more posts at: http://plo.vn/xa-hoi/khoe-360/phau-thuat-thay-doi-cuoc-doi-chang-trai-khong-rang-677574.html


NHAN TAM DENTAL CLINIC
Address: 801-809, 3/2 Street, Ward 7, District 10, HCMC
Hotline: 1900 56 5678
Thank you for visiting www.nhakhoanhantam.com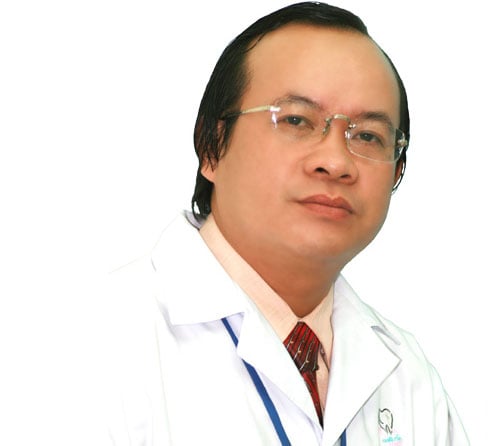 FIVE GOLDEN ELEMENTS MADE THE NHAN TAM DENTAL CLINIC BRAND
Professional ethics is the primary responsibility li>
Update and apply the latest dental technology to the treatment li>
Yearly experienced dentists team and 20 years customer's verification li>
Focus on the quality of service, ensure the results li>
The best customer care and services li>

COME WITH US TO GET YOUR HEALTHY TEETH
801-809 3/2 Street, Ward 7, District 10, Ho Chi Minh City, Vietnam li>
Hotline: 1900 56 5678 li>
Mobile: (+84) 903 632 701 - (+84) 938 967 858 li>