Cercon Art: A New CAD/CAM System for Esthetic All-Ceramics
Date: 31/05/2018
/
Author: Mr Hiếu
The CERCON Smart Ceramics system is based on the latest advances in CAD / CAM technology (computer-aided design and manufacture) and is being introduced at Nhan Tam Dental Clinic. The use of a laser scanner for imaging the patient's teeth and jaw can be made using the CAD / CAM technology at Dental Center. Then, with specialized graphics software, the prosthetics technician will design the prototype. spherical or toothed shape and structure optimized to withstand the complex chewing force in the mouth.

What do you know about porcelain Veneer?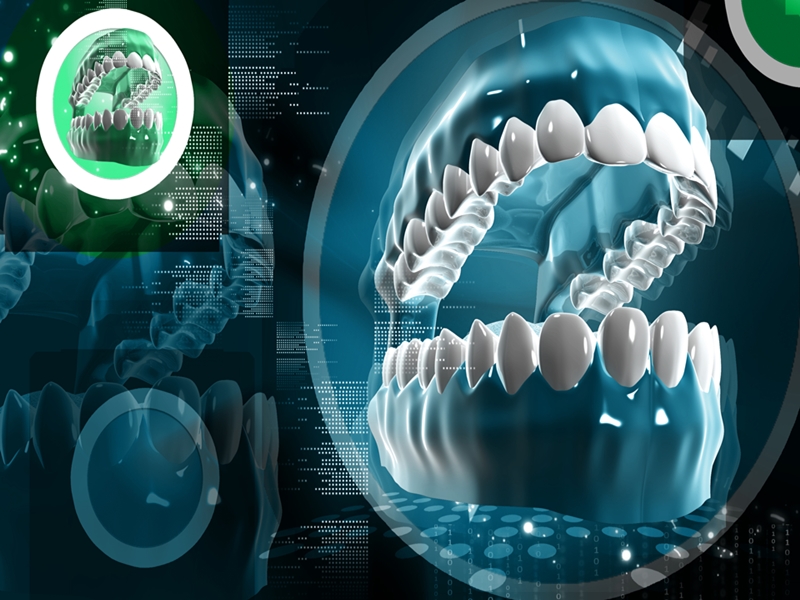 Nhan Tam dentistry applies modern CAD / CAM technology in the manufacture and cosmetic porcelain restorations
COMPREHENSIVE CERCON SYSTEM
CERCON BRAIN AND HEART
The Cercon Brain is the centerpiece of the entire system including laser scanners and milling components. Digital data from the built-in laser scanner or from the Cercon Art / Eye CAD system is converted into a process of turning and cutting within minutes. The dust generated during the cutting process is vacuum cleaned using a Cercon Clean vacuum cleaner.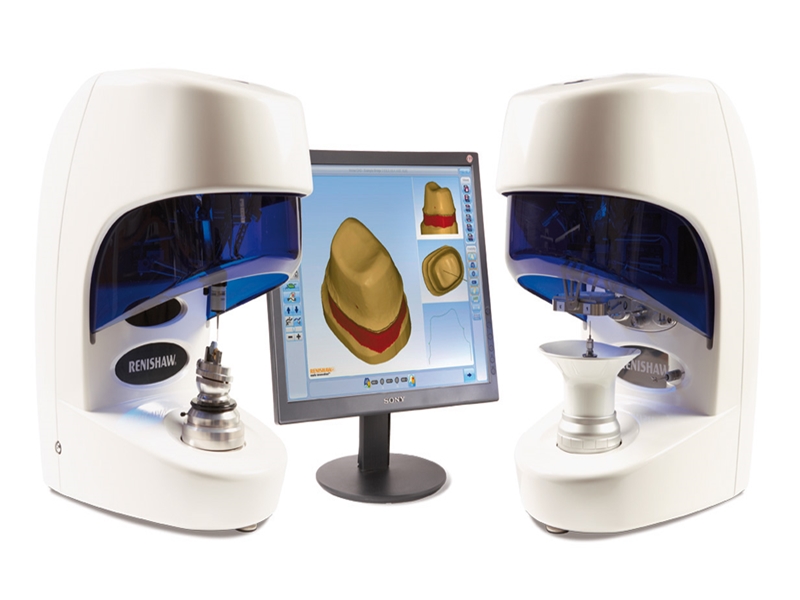 Crecon Brain center of the whole digitalization system in aesthetic porcelain restoration
Cercon Heart can boil 30 units at the same time, with a 6 hour period at 13500 C, the shrinkage will shrink, reaching the optimum volume and hardness.

Digitalisation system helps the process of designing porcelain quickly
LASER SCANNER
A laser scanner can digitize images of the jaw pattern, scan and acquire laser imaging and two matrix matrices for accurate results. The system uses bar codes on individual embryos to automatically calculate and compensate for the contraction of the Zirconia produced when sintered.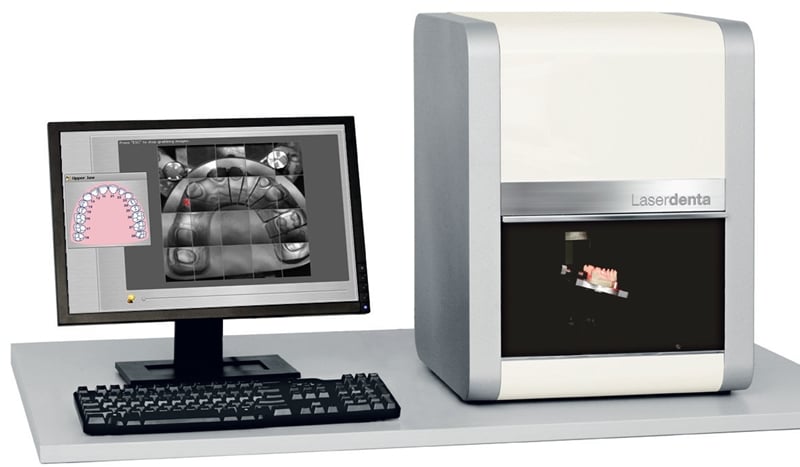 The laser scanner for precision imaging
CERCON ART - COMPUTER SUPPORT SYSTEM DESIGN
The cutting process is started automatically when the ceramic embryo Cercon Zirconia is placed in place. The fine coarse drill will create the detail in all positions of the chassis.
The frame will be calcined at 13500C for 6 hours to achieve a hardness of about 900MPa (9.177kg / cm2) and is coated with ceramics Ceram Kiss Ceramic has optical properties such as natural teeth for restoration. perfect aesthetic. This technology allows crowns to reach close to 50.7micron.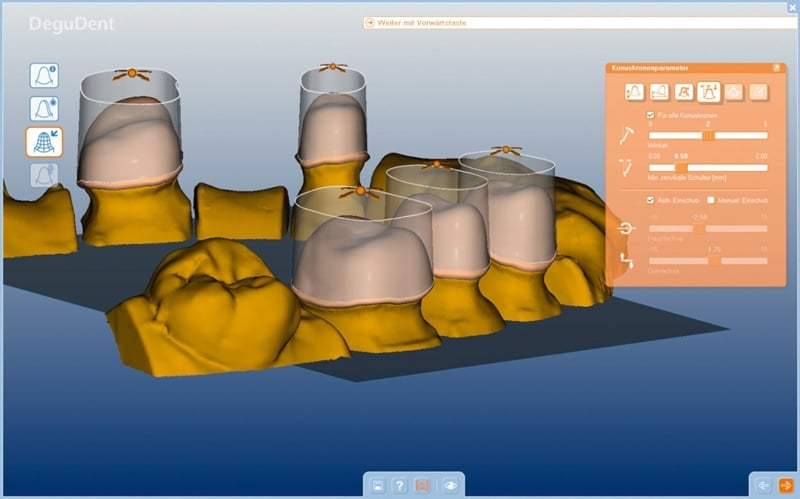 The computer system is designed to be precise and natural

Advantages of Cercon porcelain teeth
With the requirement of dental treatment, both recovery and improvement of aesthetics must be addressed. Many patients opt for non-metal dental restorations, due to their high biological and aesthetic correlation. Therefore, the dental corporations have studied and used clinically the unique Zirconium material (Zerconia). With the CAD / CAM system, the design and production of zirconia crowns and bridges is fast and accurate. So far, over 1600 Zirconium CAD / CAM systems have been put into use and produced millions of units worldwide. And Cercon is the line of high-grade porcelain made in this modern production line.
Cercon is a non-metallic porcelain tooth, unlike metal porcelain that is a metal inner flap. Cercon porcelain uses ribs with zirconia and ceramic porcelain. Ziconia is a crystalline mineral, a mineral that is thoroughly studied and widely applied in the aerospace industry.
For the dental industry, ziconia is a porcelain type with high hardness, compression strength better than conventional porcelain ribs. Ziconia is widely used in the design and manufacture of porcelain teeth.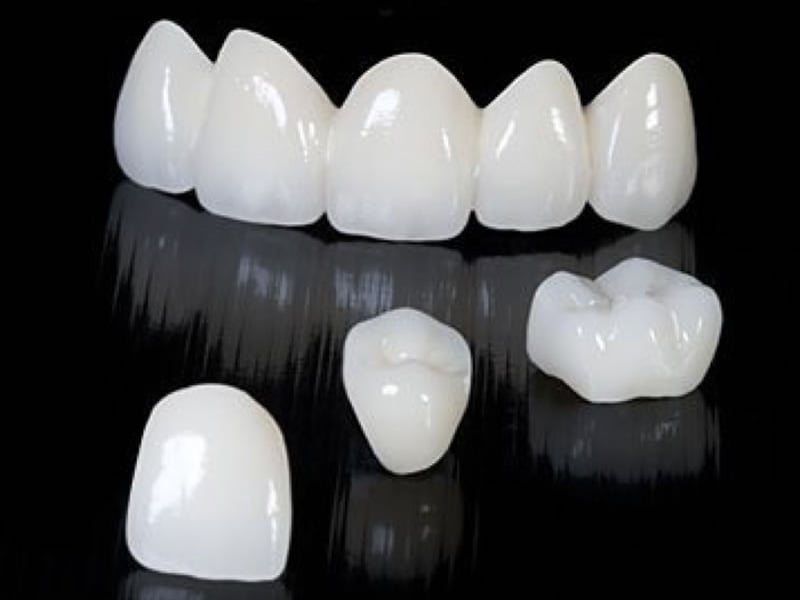 Porcelain teeth ensure high precision and accuracy when designing with CAD / CAM technology
Why Cercon porcelain is appreciated
With dental restorations with porcelain cercon you will have beautiful cosmetic molds with porcelain teeth that are naturally no different from real teeth, because the cercon production is used by technicians and designers. On the computer system by professional software allows to maintain accuracy and high fit. Zirconium oxide is a porcelain prosthetic material that withstands very high chewing strength, with high bending strength (> 900 MPa) and is more rigid when changing its structure. Resistance to crack propagation. With this feature, the entire Zirconium porcelain is a porcelain material that is more reliable than today's porcelain.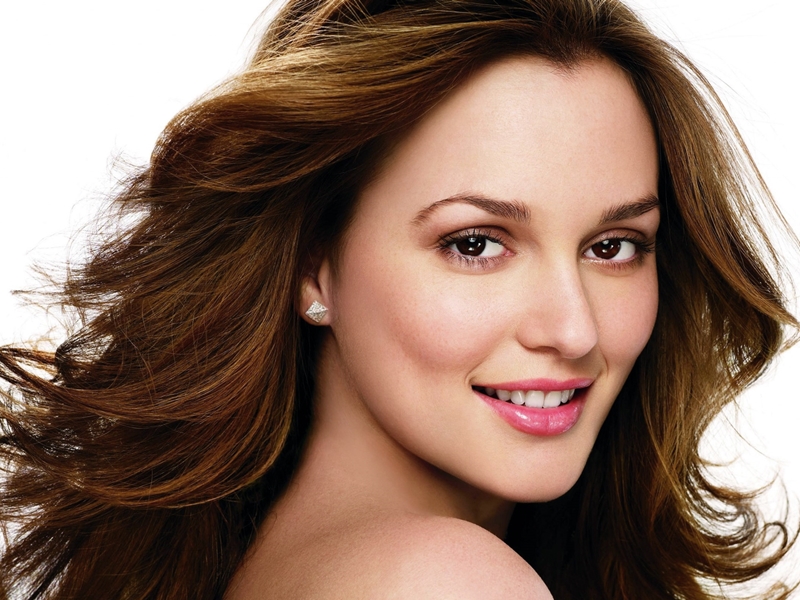 With the above information you will be able to confidently choose dental porcelain cercon for dental restoration for yourself. The beauty and durability of cercon teeth will surprise you.
For more information about this type of dental porcelain as well as effective implementation, ensure safety, please contact Nhan Tam dentistry immediately at Hotline number: 1900 56 5678 , experts will consult in detail and completely free for you.


NHAN TAM DENTAL CLINIC
Address: 803-805-807-809, 3/2 Street, Ward 7, District 10, HCMC
Hotline: 1900 56 5678
Thank you for visiting www.nhakhoanhantam.com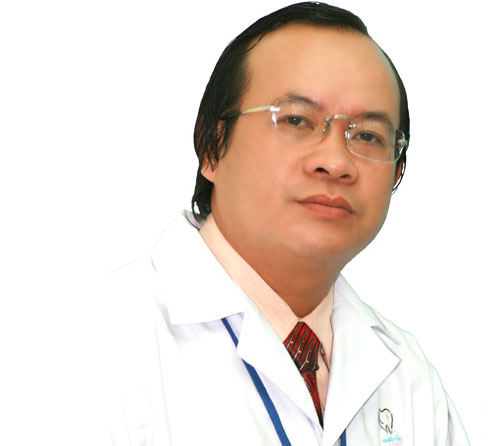 FIVE GOLDEN ELEMENTS MADE THE NHAN TAM DENTAL CLINIC BRAND
Professional ethics is the primary responsibility li>
Update and apply the latest dental technology to the treatment li>
Yearly experienced dentists team and 20 years customer's verification li>
Focus on the quality of service, ensure the results li>
The best customer care and services li>

COME WITH US TO GET YOUR HEALTHY TEETH
801-809 3/2 Street, Ward 7, District 10, Ho Chi Minh City, Vietnam li>
Hotline: 1900 56 5678 li>
Mobile: (+84) 903 632 701 - (+84) 938 967 858 li>